On todays Crypto Banter Show 11 January Ran lamented his decision to call the bottom in spite of the advice of all those that surround him. Stay up to date with the banter show by watching todays sniper show right here.
Crypto is huge and is making billionaires on wholesale, more and faster than any other industry in the world.
Is this the bottom?
Even though Ran was not entirely happy with his bottom call he holds firm that there are several signs that we are at or near the bottom now. Ran still suggests that we do not try to pick a bottom since a bottom is not a point but rather a range.
Fear and Greed
Fear and greed is extreme right now but many would suggest that its actually a good thing and based on past patterns we see big upward movements when fear is high.
Capitulation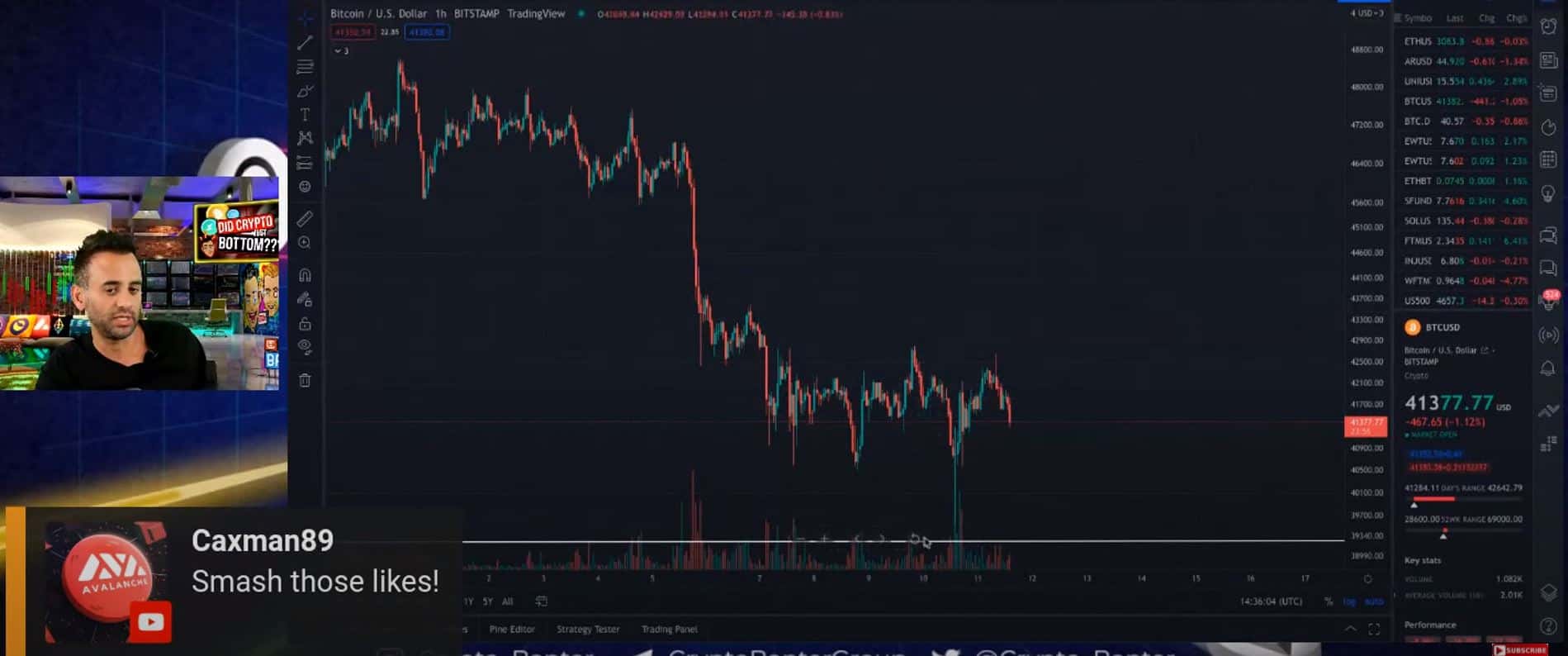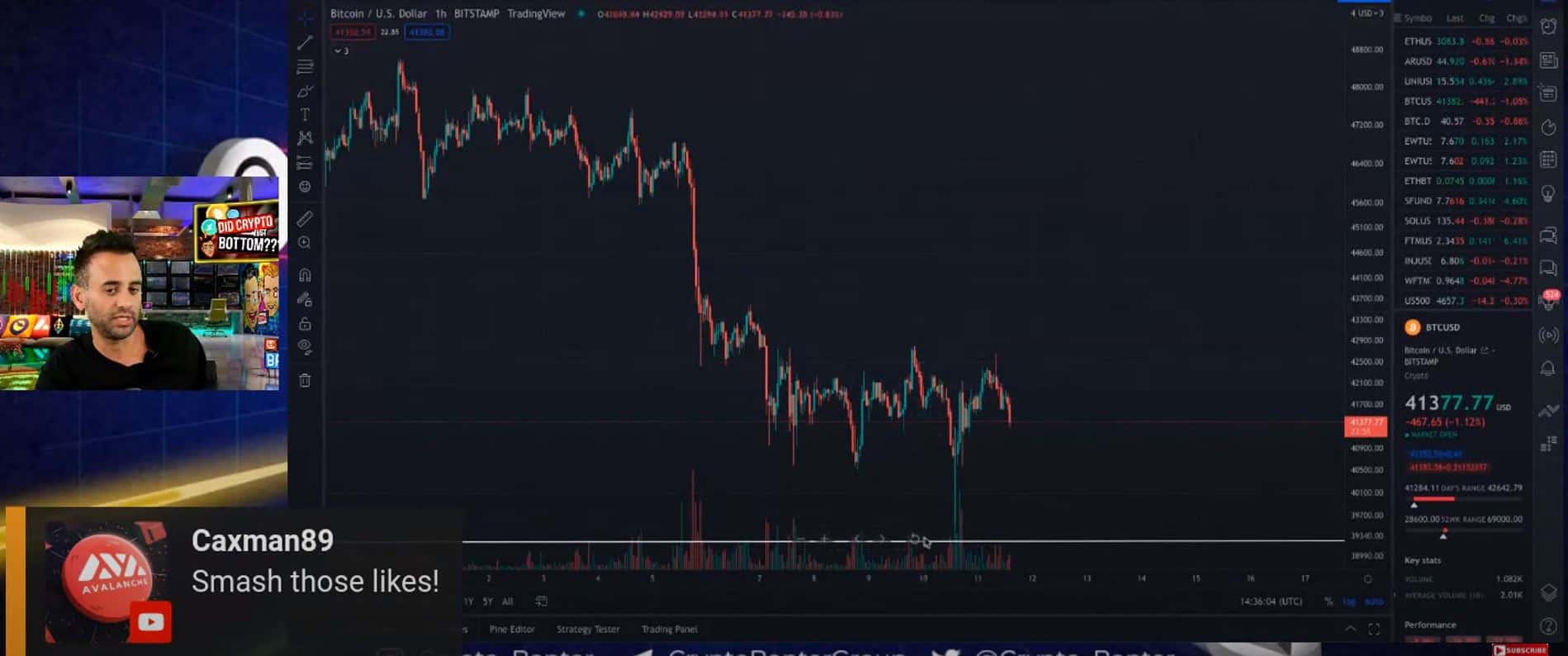 We're ranging right now and not hitting any decent levels which indicates that people are capitulating, they've lost their drive. The big wicks as we can see in the above around the 16'th of May and then again around August suggests capitulation.
Leverage
Usually when we are in a capitulation time frame we see the leverage bottoming although that is not the case right now, quite the opposite in fact. Rans theory, as discussed in the last Crypto Banter Show, is it's caused clusters of instructions shorting the market.
Dominance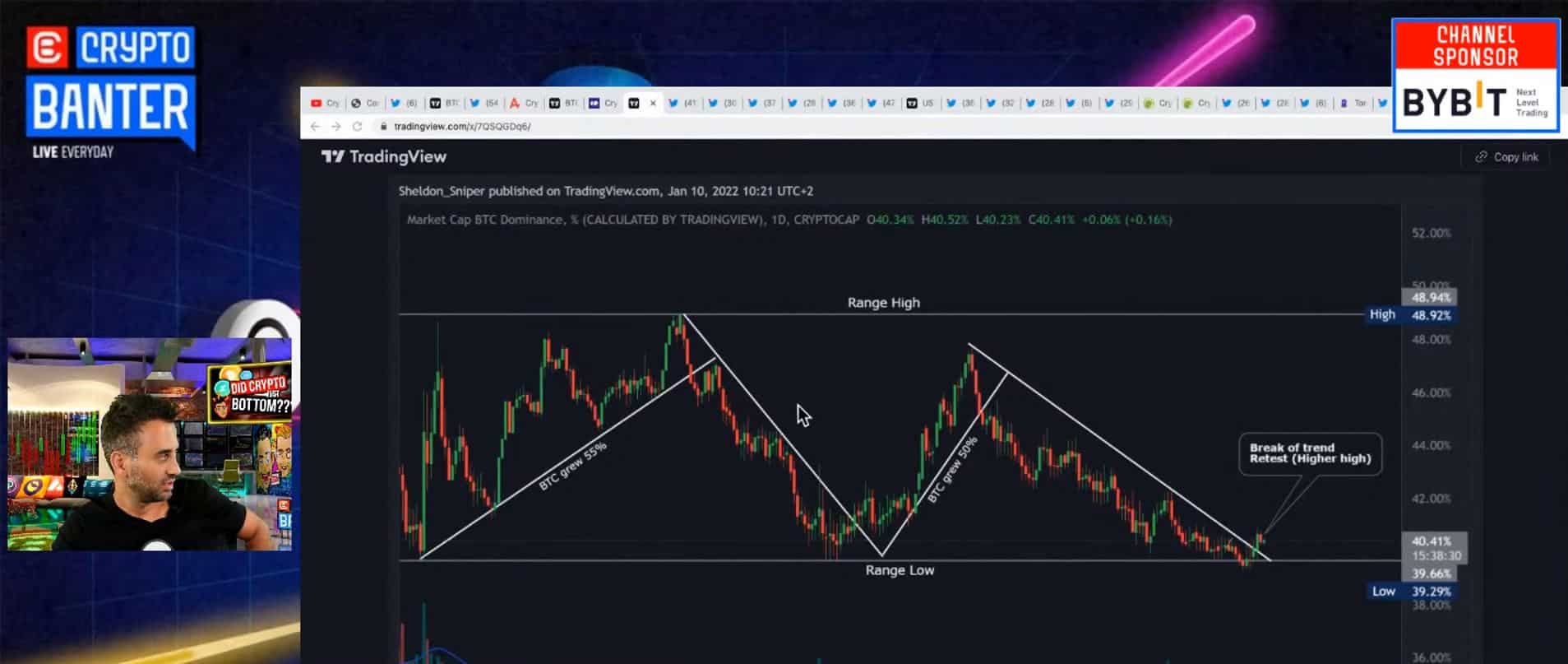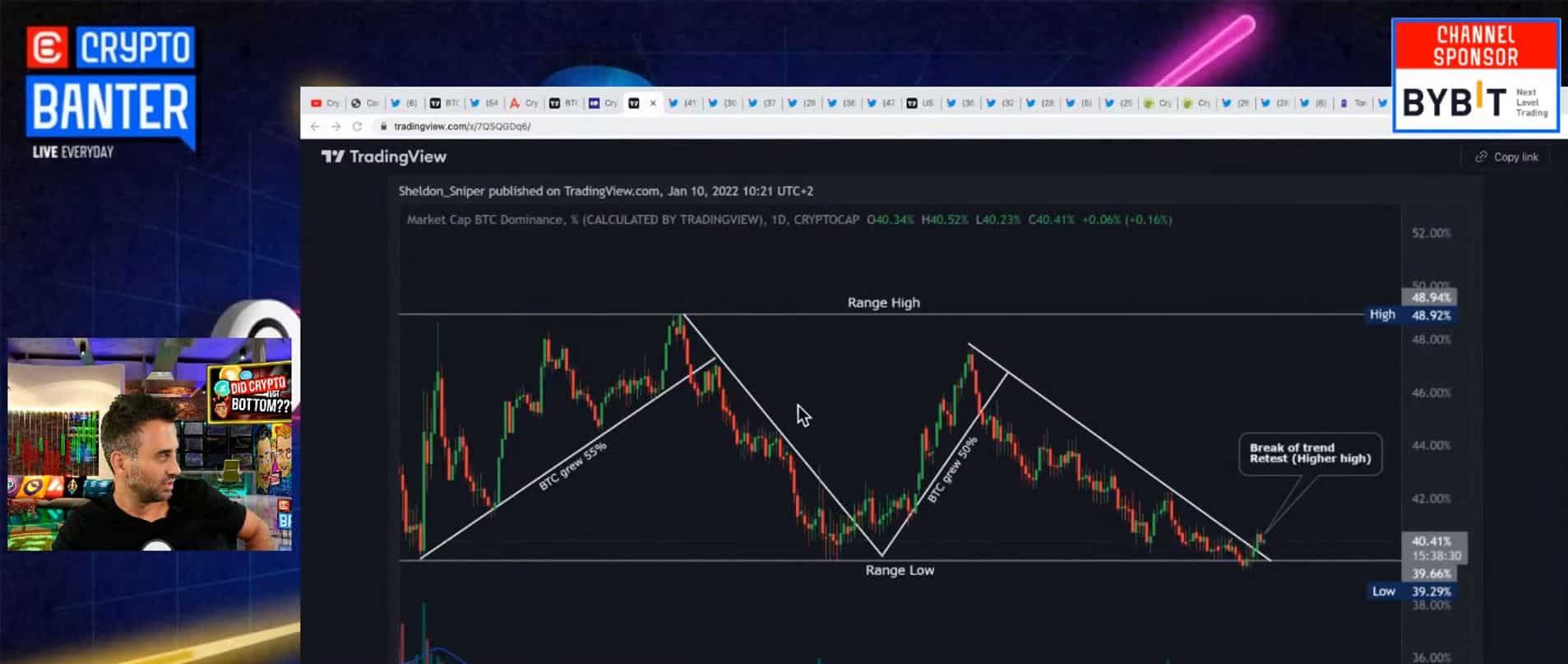 Based on the dominance chart Ran and Sheldon are speculating that we should now see a lower high from the previous area of around 48% where after we should see bullish upward momentum again, first with BTC and then the alts.
US 10 Year Yield
The return on people taking government debt, as they sell the debt it becomes cheaper and the return gets higher. Every time 10 year yield goes up and there is divergence BTC usually goes up.
Inflation
Due to the high inflation people are scared that the FED will increase interest rates. This causes even more fear. Ran believes the crypto market has completely over-reacted and we should see a upward reversal.
On-chain metrics
Showing us signs of health. Reserves uptrend is cooling down on the whales trading. We're seeing more outflows and inflows. Miner reserves are going up. Reserves on exchanges are going down. There is no miner outflow.
Fantom
Fantom has absolutely solid fundamentals and is staying strong even during all the turbulence of late. There are many signs pointing to Andre Cronje and Daniel Sesna being very busy building something on the Fantom network. Tomb is an algorithmically backed pegged coin to Fantom. With Tomb finance and a little guts we all stand to earn good yields.
Right now, if you are a FTM, TSHARE or TBOND holder you will start getting airdrops of FANTY and LIF3. There will be snapshots taken for hte next 120 days.