Ryan Reynolds has had a busy year in the acting industry, with his most recent projects focusing on action comedies such as Free Guy and Netflix's Red Notice.
But it seems that no matter how successful the Deadpool actor becomes, some will always mistake him for Ryan Gosling or even Ben Affleck.
On Monday, Reynolds featured on a podcast, Dear Hank and John, and he shared some funny stories of when he was mistaken for the other famous actors.
Ryan Reynolds' pizza place thinks he's Ben Affleck
One particular story Reynolds shared is how his local pizza place in New York's East Village thinks that he is Ben Affleck and even asks him about Jennifer Lopez.
"I do everything normal like everybody else. [The people at the pizza place] just think I'm Ben Affleck, and they'll ask how JLo is and I'm like, 'great, good.' I get the pizza, and off I go."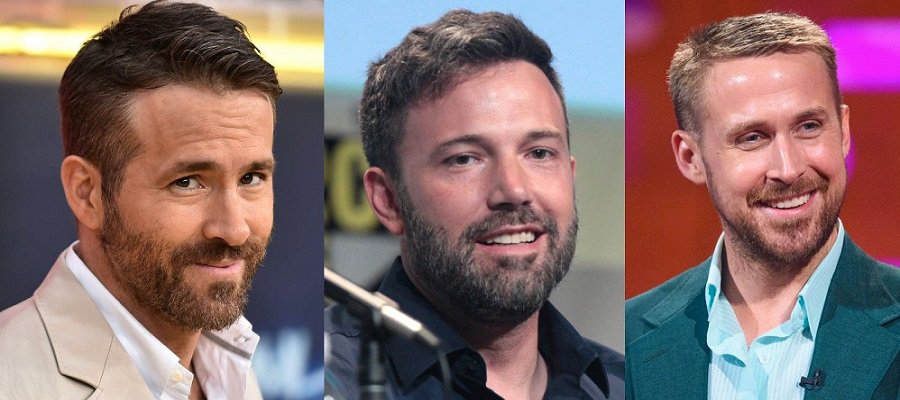 Blake Lively also jokes about Ryan Gosling
Reynolds and his wife, Blake Lively, have a very banter-based and humouristic relationship. And even Blake is in on the "other Ryan" joke.
The couple is known to joke with each other on social media, and in 2017 Blake posted a birthday post for Reynolds. But instead of posting a picture of her loving husband, she shared an image of Gosling instead.
Yet, when placed next to each other, the resemblance between Reynolds and Gosling isn't really that similar. Perhaps it's the fact that they're both actors from Canada and quite easy on the eye.
Either way, whether you're catching a Ryan Reynolds, Ben Affleck, or Ryan Gosling film, the chances are that you won't be sorry!