After causing quite the uproar for slapping Chris Rock on live TV at the 2022 Oscars on March 27, Will Smith's future lies with the Academy of Motion Picture Arts and Sciences governors.
These governors, which include Steven Speilberg and Whoopi Goldberg, were due to meet on Friday to discuss which, if any, sanctions will be placed against Smith for the disruption and display of violence.
The actor slapped Rock after the comedian made a joke about his wife's, Jada Pinkett Smith, bald hairstyle. However, he didn't realise that the actress suffers from alopecia – a condition that causes severe hair loss.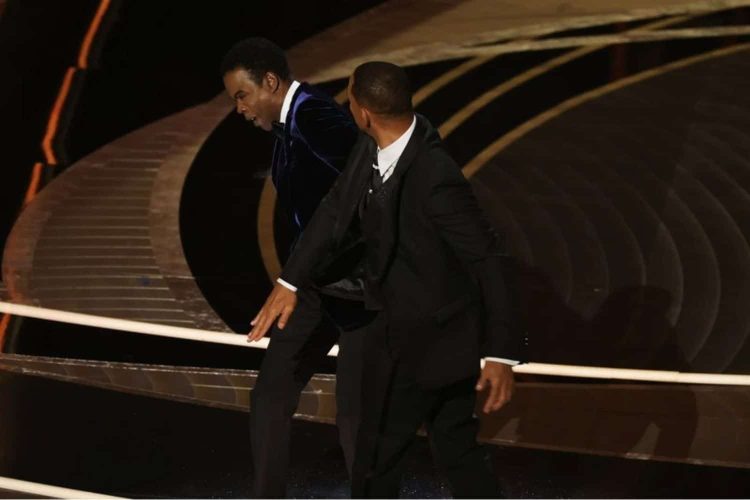 Will Smith's fate lies with the Academy
Smith won in the Best Actor category for his performance as tennis champions Serena and Venus Williams' father in King Richard. This was Smith's first Oscar win and makes him the fifth Black man to ever win in this category.
But due to the "shocking, painful and inexcusable" incident, many are calling for Smith to be stripped from the award.
And Chris Rock's brother, Kenny Rock, stated that Smith "belittled" his brother in "front of millions of people that watch the show".
However, when looking at past scandals regarding Oscar winners, the chances are unlikely that Smith's award would be taken away. For example, producer Harvey Weinstein and director Roman Polanski were able to keep their Oscar awards when they were facing sexual assault charges. However, both were still expelled from the Academy.
Will an Oscar tradition be broken?
It is tradition for the actor who won in the Best Actor category to present the following year's best actress award. However, in light of recent events, many are questioning whether this honour and tradition will continue next year.
Smith has apologised to both the Academy and Rock and announced his own resignment from the Academy last week.
"I am resigning from membership in the Academy of Motion Picture Arts and Sciences, and will accept any further consequences the Board deems appropriate," said Smith