I think we can all agree that this recipe screams South African yummy with its decadent ingredients list. You just need to read the words Tennis Biscuits, Condensed Milk and Amarula, and one's mouth starts watering. For all its yumminess it's a relatively quick and easy recipe to tackle, and I'd say the hardest part is not devouring everything before leaving it in the fridge overnight. I suppose that's what licking the bowl out is for!
The Amarula Fridge Tart is an ideal dessert for any occasion, perfect for making ahead of time, and easy to transport if you need to. It's a great party trick as well because there is so much more to it than what meets the eye. At first glance it looks like your traditional " Granny's Favourite", single-layered, peppermint fridge tart, but with the first mouthful one realizes that there are layers of complex flavours working together to create its sweet perfection. Anyone who arrives with one of these in their hands is bound to win the hearts of all present!
There is very little cooking time involved but the trick is to stay with your tart until it is finished and ready to go in the fridge (don't wander off to check emails or hang washing), remember the more love and attention you put into each layer the more divine the entire combination will be. When making your sweet milky filling take special care to ensure your milk doesn't burn and that you get all those lumps out. I find that it helps a lot to have all my wet ingredients ready and on hand by the time you reach the point that you are slowly warming and adding to the milky layer.
This traditional South African Amarula fridge tart can do wonders for the heart and soul. A recipe that may not be the healthiest for the body but is oh so healthy for the mind!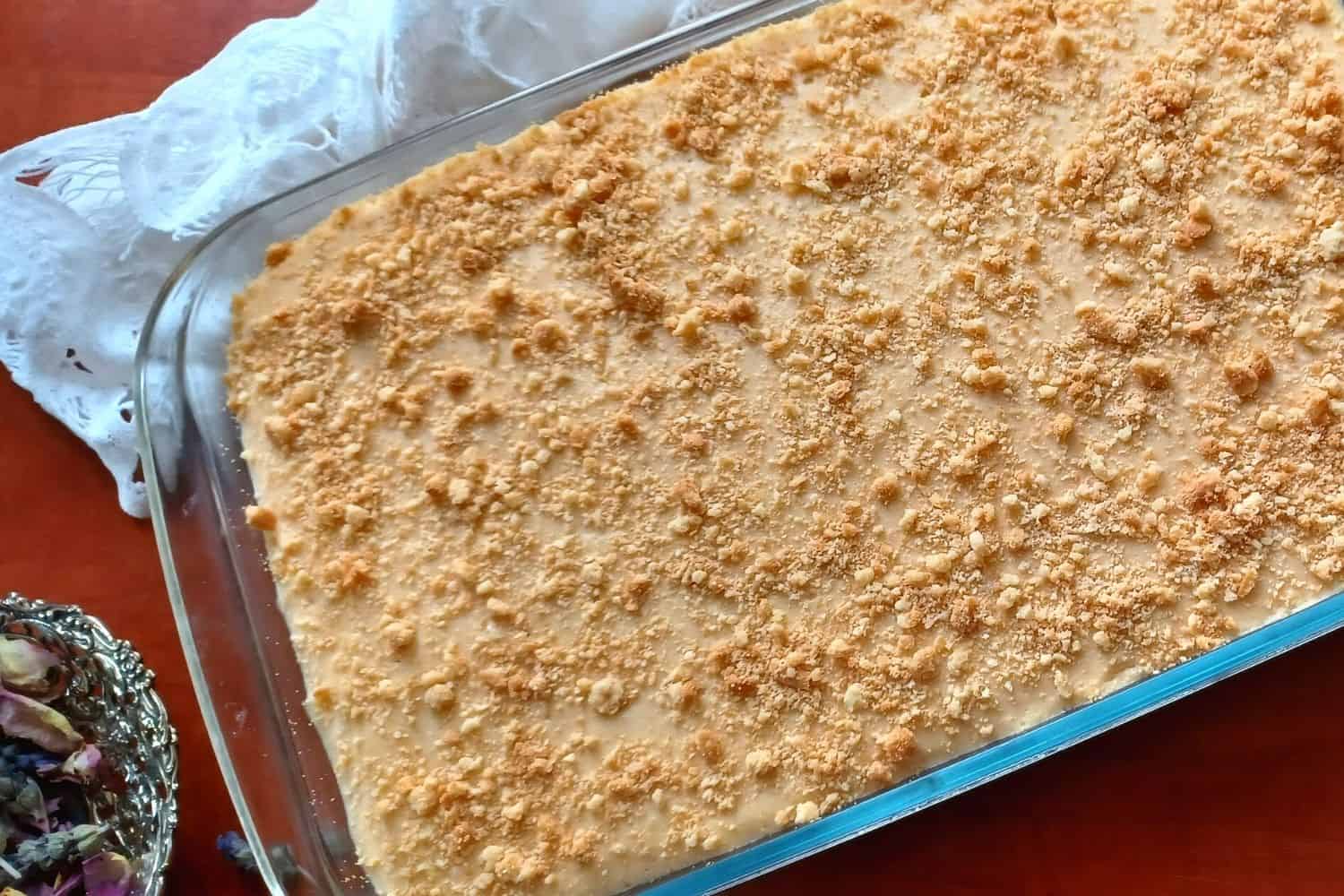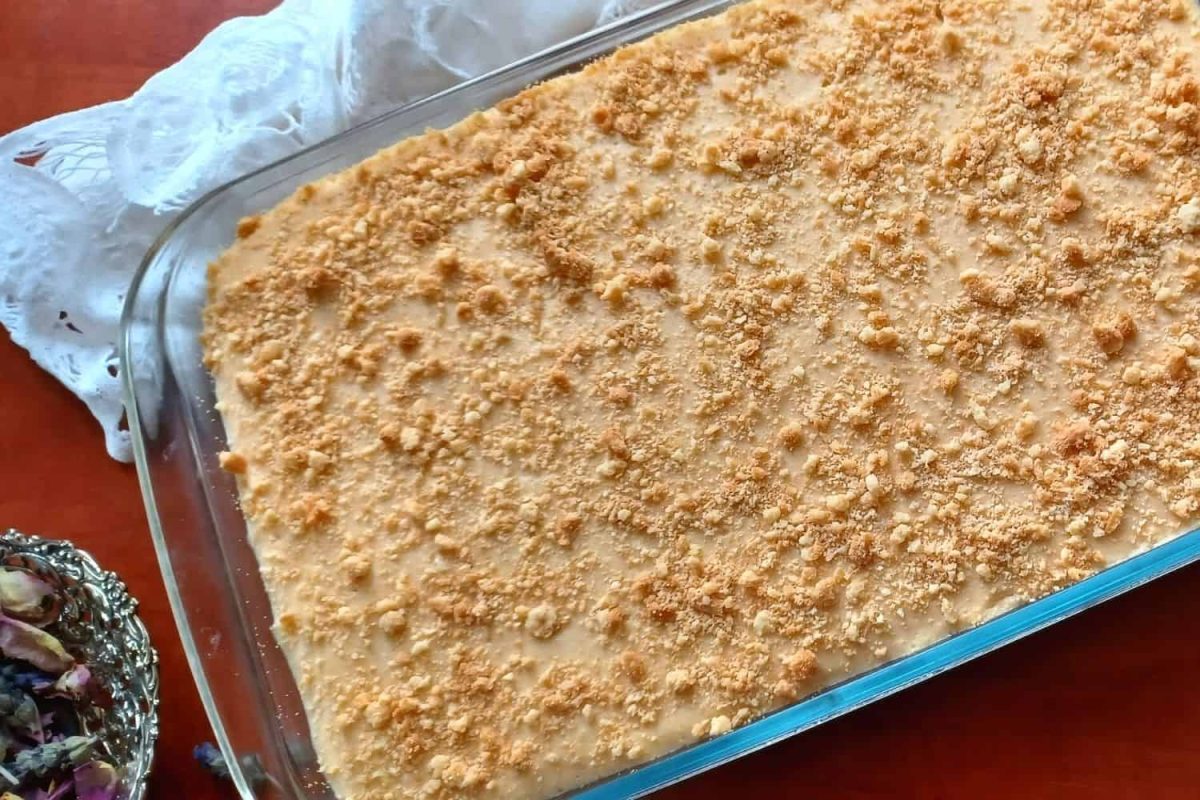 Ingredients
1 ½

packet

Tennis Biscuits

1

tin

Caramel Condensed Milk or Pie filling

250

g

Smooth Cottage Cheese (full cream)

300

ml

Amarula 

750

ml

Full Cream Milk

2

tbsp

Cornflour

1

tbsp

Flour

2

tbsp

Gelatine

4

large

Eggs

separated egg yolks from the whites, and set aside

¼

cup

Sugar
Instructions
Arrange a layer of biscuits in a dish of your choice. 

Add the caramel condensed milk with the 250g cottage cheese in the bowl of your electric mixer, using a flat beater, that will avoid scraping the sides, beat well until well combined.

When done, carefully add this mixture on top of the tennis biscuits. Arrange another layer of biscuits on top. 

Sprinkle 100ml Amarula over the top layer of biscuits.

Heat the milk in a saucepan, take ½ a cup of the milk and mix the sugar, cornflour, and flour to a paste. Bring milk to boil, add slowly the mixture to the milk, take care not to get lumps. Slowly bring back to boil, lower the heat and let simmer for 5 minutes. Make sure it does not burn. Just keep on stirring to avoid it from burning. 

Beat 4 egg yolks very well, add the gelatine, blend well, add some of the warm mixtures to this as to warm it slightly, then you add it slowly to the warm mixture whisking, until smooth while it is still on very low heat. 

Add 100ml of Amarula to this, whisk again.

Beat the egg whites until stiff and fluffy, add the rest of the Amarula to the egg whites folding and blending slightly then fold into the mixture. Let it cool slightly.

Add the mixture on top of the biscuits.

Crumble the leftover biscuit on the top. Refrigerate overnight.
Enjoy more of our tasty dishes by visiting our recipes here!