A warm and nourishing way to satisfy your hungry belly on a cold day. This delicious and comforting hot butternut soup is simple to make and easy to digest but will nonetheless fill your pallet with aromatic flavours.
Curried Butternut Flavours
Butternut is a deliciously sweet winter squash. It cooks into a soft fibrous mash, easy to blend into a smooth paste. Its gentle candy flavours create a versatile food base that is easily enhanced with any seasoning. Something a little lively, like the curry spice used in this butternut soup recipe, creates a particularly amazing sensation when combined with the sweet nuances of creamed butternut.
Butternut also brings a wide variety of health benefits to the table. It is high in fibre and rich in anti-inflammatory properties. As well as being an abundant source of antioxidants and vitamins. The most notable being beta-carotene which, converted to Vitamin A in our bodies, promotes good skin health and eye care.
Stress Free Cooking
This curried butternut soup recipe is comforting in more ways than one. Not only is it a warm and delicious meal that is easy for the gut to digest, but it is also effortless and quick to make, and uses affordable, easily obtained ingredients. Made from real butternut, cream, milk and a little bit of flavour and texture enhancers such as flour, sugar and spices. All cooked and blended together to create this gratifying creamy soup in just over 30 minutes.
Looking for an exciting dessert to make with this? Try our Individual Malva Puddings.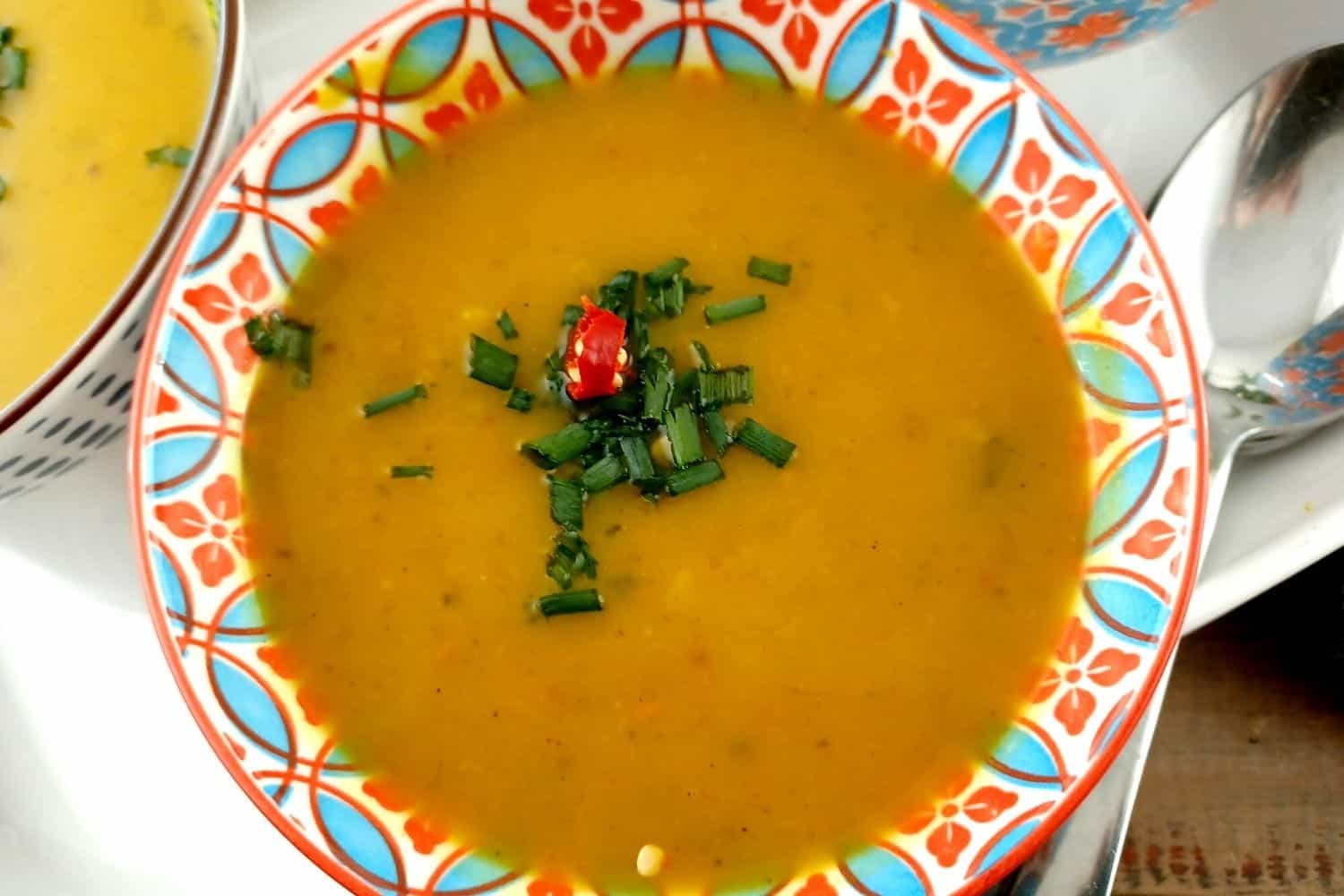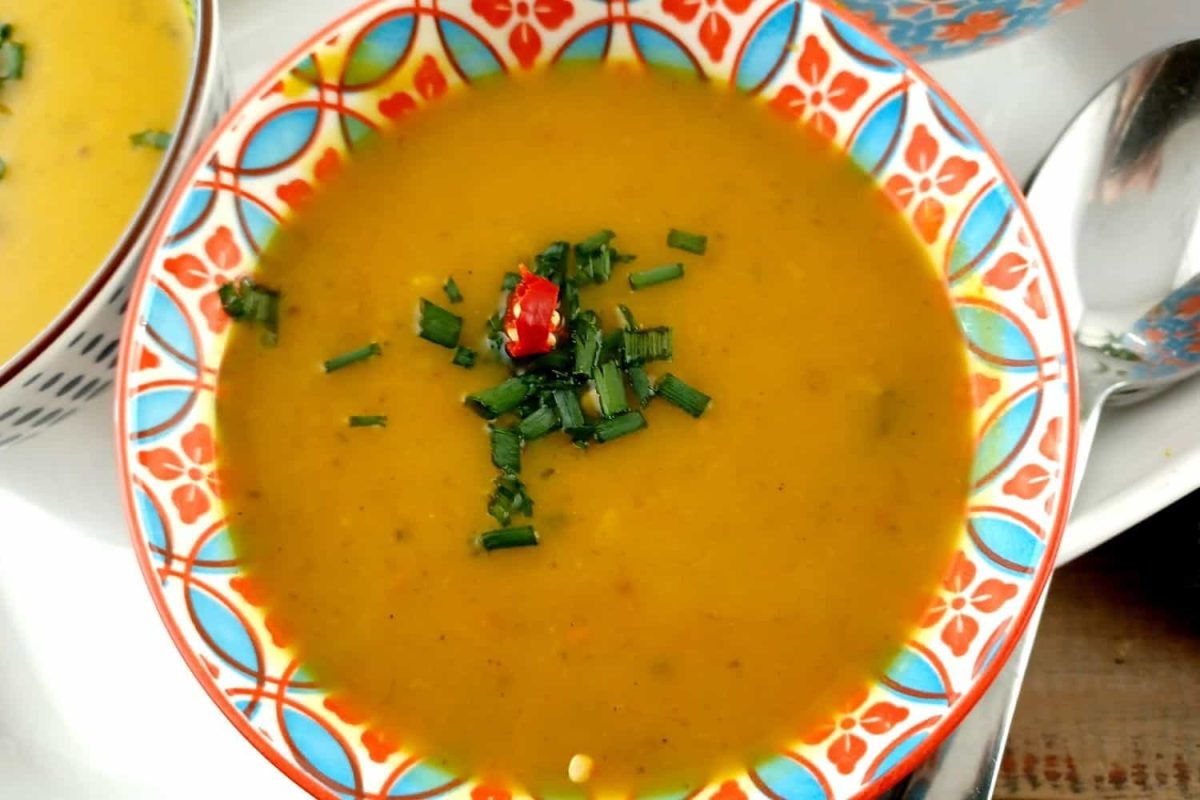 Ingredients
1

Onion

1

tsp

Chicken Stock

Optional

1

kg

Butternut

Peeled and cubed

1

tbsp

Sugar

1

tsp

Salt

1

tsp

Mild Curry Spice

2

tbsp

Flour

1

cup

Milk

100

ml

Cream

1

litre

Hot Water

Black Pepper
Instructions
Fry the onion in the butter.

Cover the butternut with water. Add the stock and sugar.

Boil until the butternut is soft. Mix the flour and curry powder with a little bit of milk until it forms paste. Add to the butternut.

Use the milk to reduce thickness of the soup.

Pour the mixture into a blender and blend until smooth.

Add a little cream and fresh black pepper.

Serve in a bowl or your favourite mug.