This flavourful egg mayo dip will have your diners wondering what tricks you have up your sleeve. Not only can you quickly whip it together but it displays beautifully too. And this tangy yumminess can be used to complement almost any snack.
A Tasty Experience
The delicious collection of flavours in this recipe will surprise anyone who tastes this unsuspecting creamy dip. With ingredients like tangy mayonnaise (always great if you can make your own), nutritious boiled eggs and some special little extras like condensed milk and spring onion.
Quick and Easy Eggs and Mayo
You will be out of the kitchen and placing your decorative egg mayo dip on the table before anyone can even get the chance to offer help. With just 10 minutes of cooking time for the eggs and 15 minutes for some chopping and mixing. You won't have expended any extra energy, yet you will be rewarded with a scrumptious dip. Guaranteed to enhance any little snacks ready to scoop it up. Just don't make too much otherwise your diners will fill themselves on snacks before getting the chance to taste the main course.
A Dip for All Purposes
Make it at home to add to the main course meal, for example as a stuffing for mini baked potatoes. Or you can use it as a dip for a light lunch of carrot and celery strips. It's also easy to transport if you want to take chips and your own homemade dip to a gathering.
As quick and easy to make as it is to eat, once you have given this dip a try you will find yourself making it again and again.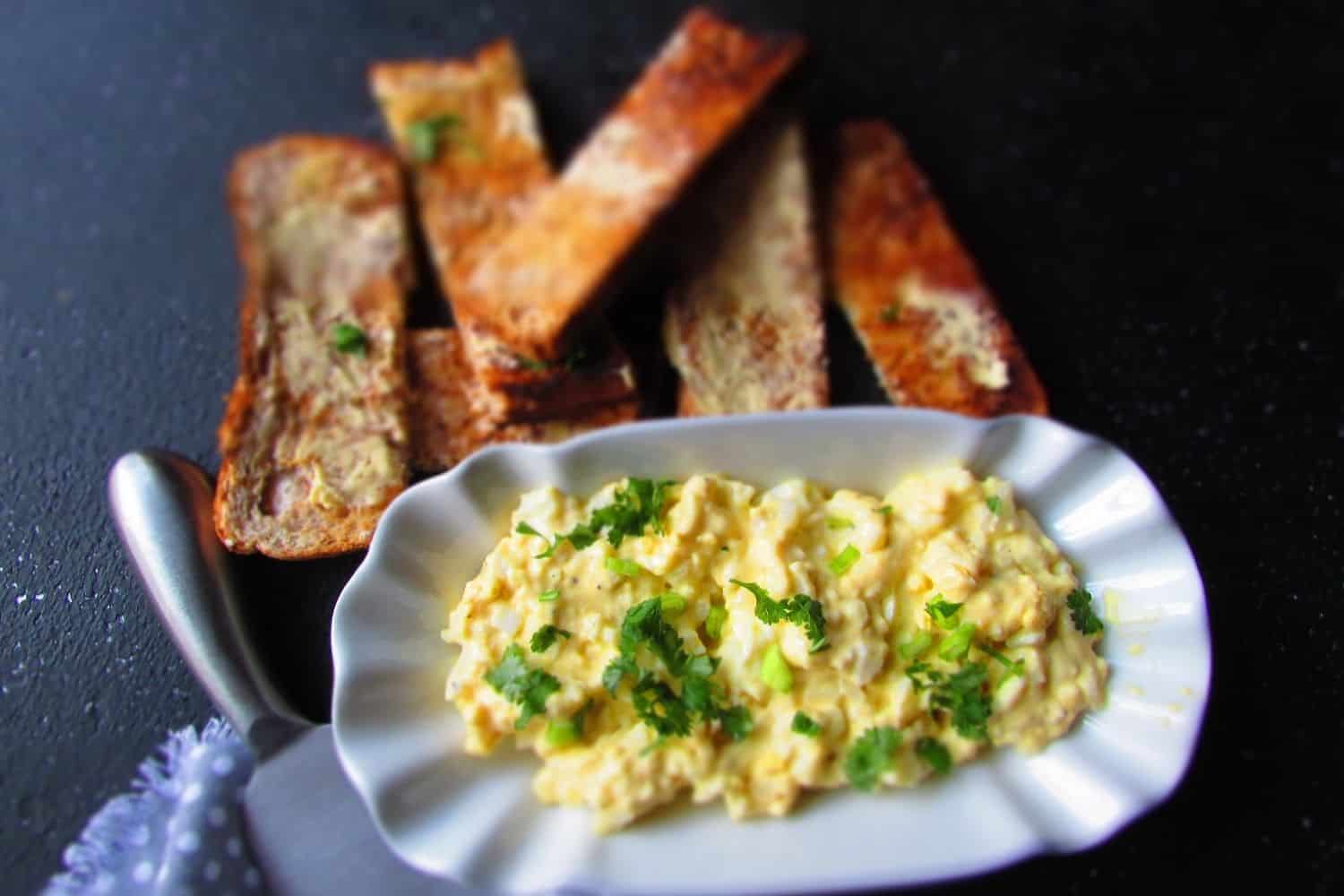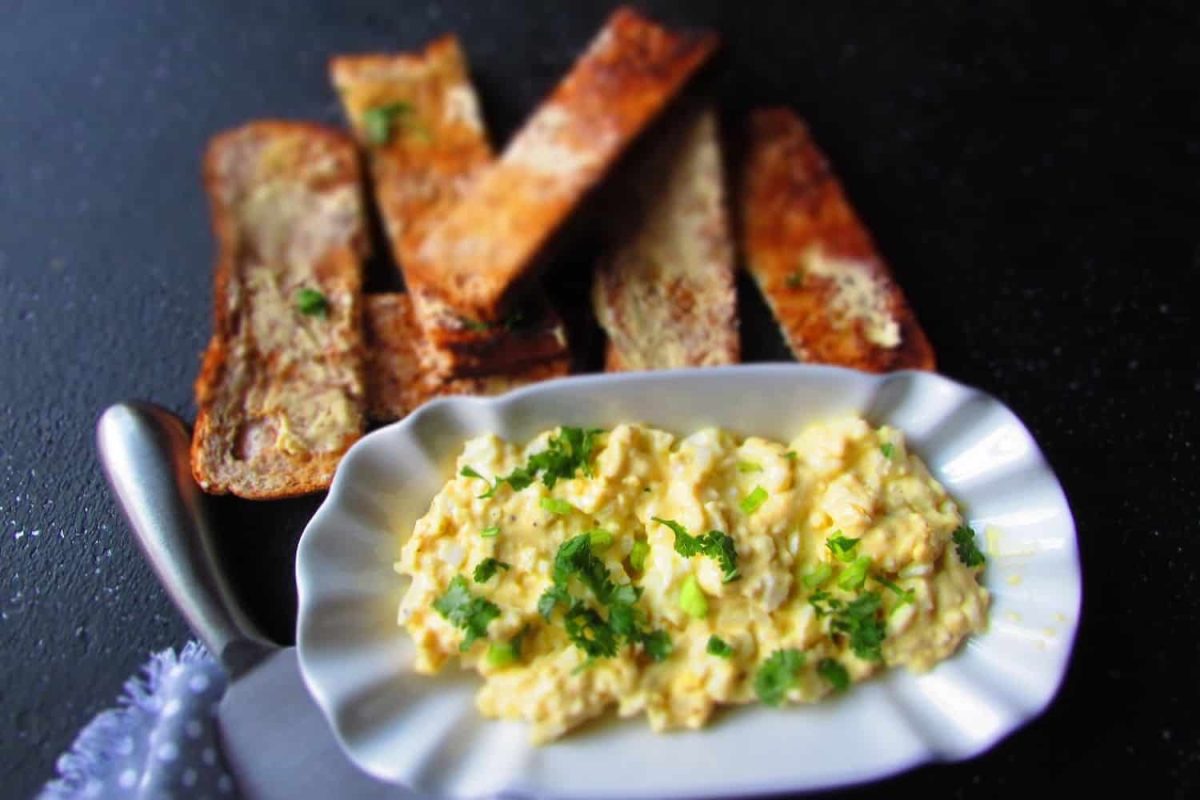 Ingredients
6

Eggs

1/2

cup

Mayonnaise

1/2

tsp

Garlic Powder

1

tsp

Condensed Milk

1

Spring Onion

Chopped

Salt and Pepper

To taste
Instructions
In a saucepan filled with 500 ml water, add the six eggs in their shells. Bring to a boil for 5 minutes. Remove from the heat and run cold water over the eggs. Set aside to cool and removed the shells.

With a fork, mash the eggs. Add the mayo, condensed milk, garlic powder and seasoning. Sprinkle the chopped spring onion on top.