A healthy start to your day! This divine recipe is super fast and easy to make and full of all the good stuff. Optimize and sustain your body the right way with this high protein breakfast.
So quick to make
As it goes most people don't wake up… awake, and need some time to get the brain cells switched on. This is one of the reasons that this high protein breakfast recipe makes for perfect early morning cooking. It's simple and easy and all-in-one, so you don't even have to stress about everything staying warm. The main ingredients are bacon, egg and boerewors, all fried together and jazzed up with some chakalaka (if you don't like hot stuff in the morning, a tomato onion stew makes a fantastic substitute). So after less than 30min you end up with a high protein and delicious warm mix of flavours that tastes a little different with every bite.
Did you know?
It is a common misconception that grains are a good idea for breakfast in the morning. You will find that this is not true! We all know that grains make us a bit lethargic so when you think about it, it makes total sense. What your body wants after a night of hibernation and a long day ahead is protein. Having a high protein breakfast will fuel your body the right way and sustain you for longer during the morning. you might find you don't even have to stop for a snack before lunch. Fruits should also be avoided in the morning because the sugar will cause a spike in energy which will result in an afternoon crash, so rather save your fruit and muesli for lunch. But seriously, give it a try for a few days and see if you notice a difference in your daily stamina.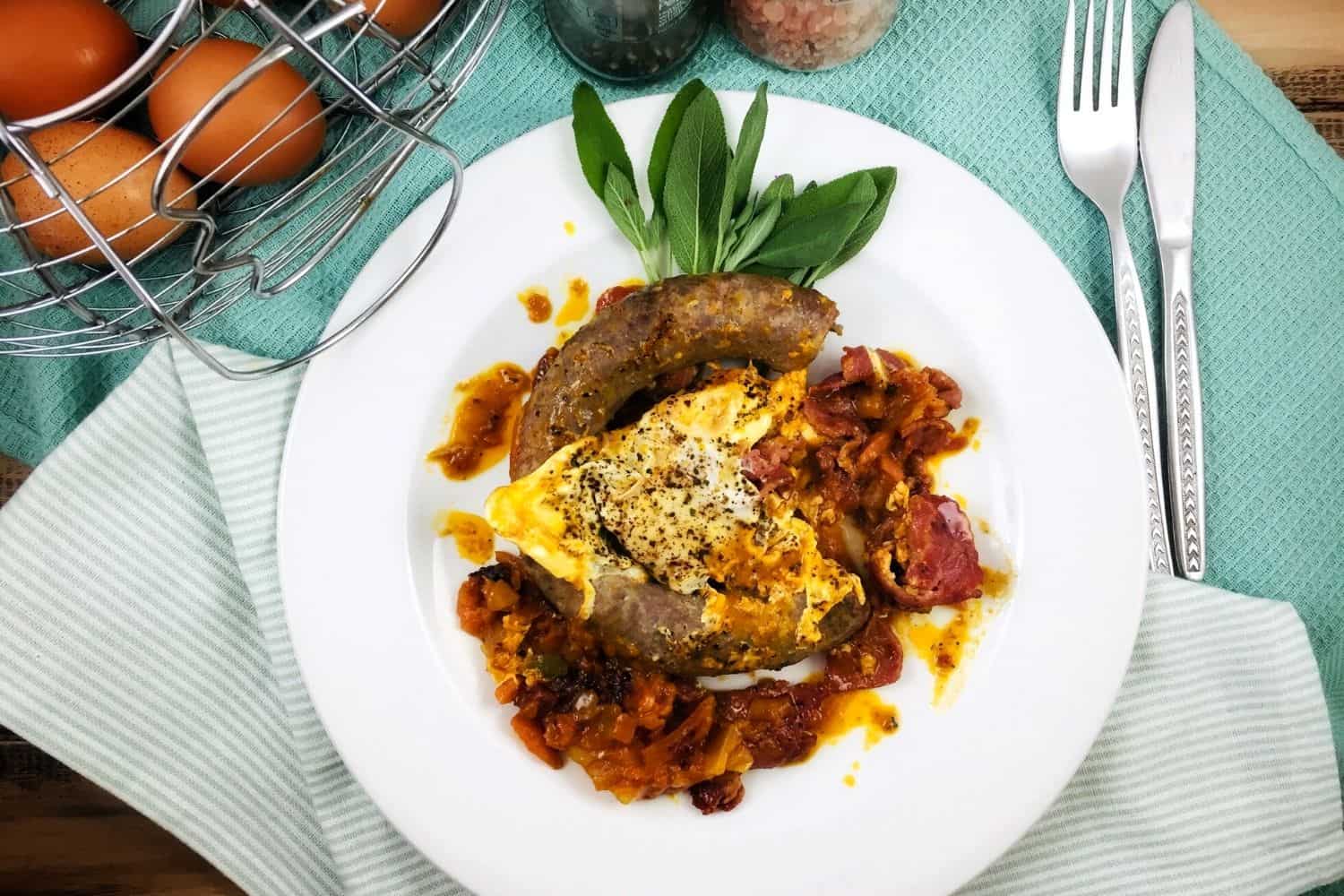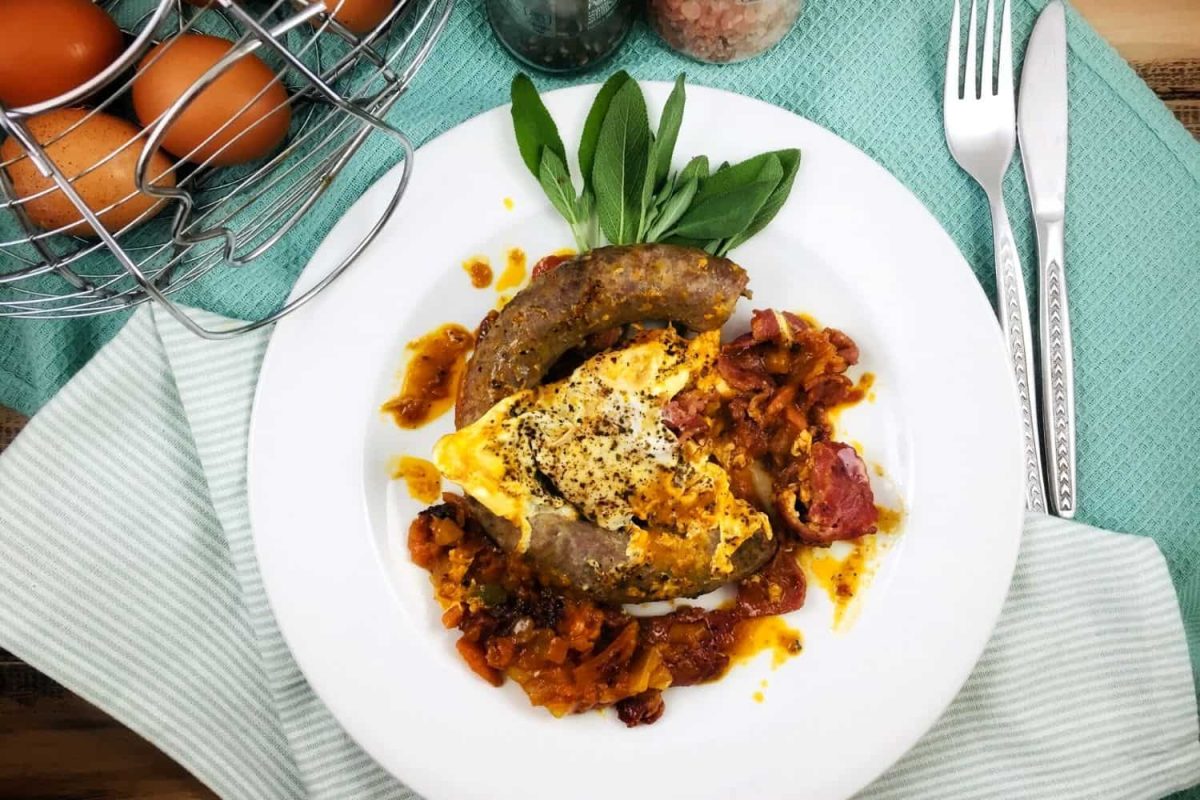 Ingredients
4

Eggs

250

g

Bacon

300

g

Boerewors or a Sausage of your choice

410

g

Chakalaka

mild and spicy

Fresh Herbs

to infuse the bacon

Salt

Black Pepper

ground
Instructions
Place a heavy based frying pan on medium heat.

Add the bacon in batches and sauté. Add fresh herbs and fry until crispy. Remove from the pan and set aside.

Add the boerewors and fry until cooked. 

Arrange the fried bacon around the boerewors.

Spoon the chakalaka in the pan with the boerewors and allow to heat.

Spoon spaces in the chakalaka and break the eggs carefully in these holes. Cover for a few minutes.

When eggs are done as you like them, season with salt and pepper.

Garnish with fresh herbs and serve immediately.