Malva Pudding Made with Jam and a Sweet Milky Sauce
Sweet, creamy, soft and warm. There is an endless list of delicious words that can be strung together to describe these little individual malva puddings!
The Malva Pudding Flavour
Malva pudding really is a delicious little treat. It ticks all the boxes, warm, sweet, creamy and spongy. And as far as flavour goes, one actually wonders where that smooth caramel taste comes from! The truth is that the heating and mixing of simple ingredients, such as butter, milk, sugar and jam, creates the beautiful caramel flavour that is malva pudding's signature taste. Although if you wanted to experiment some chocolately enhancements could add variety. Since you are undoubtedly going to be making this again and again.
Quick and Easy to Make
To top it off, anyone can make these individual malva puddings. If anything, these are especially easy to perfect. Because thanks to the divine milky sauce poured over the top you will never be left to serve a dry cake. Plus, your 12 individual little cakes can be ready in under an hour!
All you need to do is make your cake dough by mixing butter, sugar, egg, flour and milk. Then add some secret ingredients like lemon juice and apricot jam, before pouring your batter into a muffin tray. Remember to leave some space within each mould for your cake to rise. Then comes a quick 30 minute bake, during which you can boil together your milky sauce ingredients. And the grand finale comes with drenching your individual malva puddings in the hot candied sauce.
If these tickled your tastebuds and you are looking for the next sweet treat to surprise yourself with, try our Caramel, Cream, Coconut, Vanilla Cake Balls, I think the name is motivation enough!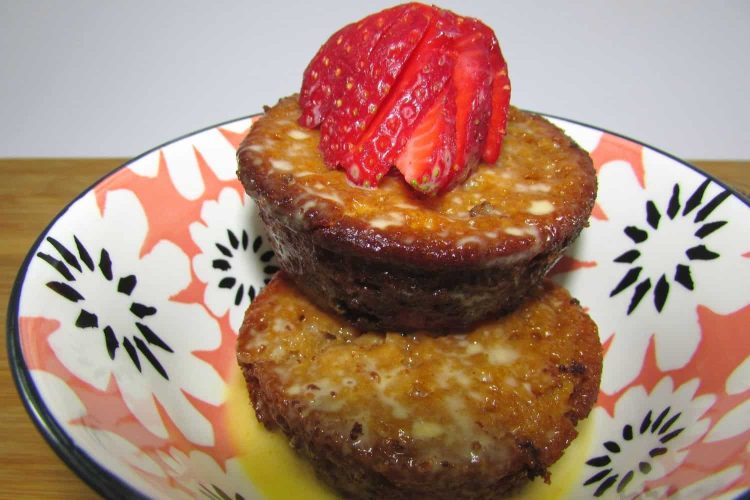 Ingredients
For the Pudding
1

cup

Flour

½

cup

Sugar

1

cup

Milk

1

tbsp

Butter

3

tbsp

Aprcot Jam

1

tsp

Lemon Juice

1

tsp

Baking Soda

1

Egg

Salt
For the Sauce
125

ml

Ideal Milk

100

ml

Sugar

100

ml

Milk

75

ml

Butter
Instructions
For the Pudding
Mix the butter and sugar well together. Add the egg. Mix well.

Add jam, baking soda, lemon juice and salt.

In a greased muffin pan, fill each mould 3/4 full with the mixture.

Bake at 180 degrees for 30 minutes.
For the Sauce
In a saucepan, bring all the ingredients to a boil. 

Pour over the warm malva pudding as soon as you remove it from the oven.