Aside from the fact that this scrumptious tart is super easy and fast to make, it presents an amazing taste sensation! Combining a sweet biscuit crunchiness, with smooth whipped cream and tantalizing caramel flavours. Plus there is absolutely no cooking or baking needed.
Fast and Easy
In as little as 20 minutes you can have this delicious caramel biscuit tart ready to pop in the fridge for its final cooling phase. All you need to do is crush and lay your first layer of sweet white biscuit mixed with butter. Followed by a layer of creamy caramel treat, then some whipped cream topped by a layer of chocolate biscuit. Then repeat. It really is as simple and easy as that! If you want to jazz your tart up a bit more, a final coating of fresh strawberries before serving makes the perfect finish. Bringing all the flavours together beautifully and adding a stunning freshness to the entire caramel biscuit tart.
Yummy and Comforting
There is something very comforting about the combination of a sweet crunch and smooth creaminess. So if you need a little pick-me-up or energy boost, this divine tart will save the day, especially since little energy or time needs to be sacrificed for it. I also love that it incorporates all the yummy flavours of chocolate, caramel, cream and strawberry, so you are likely to satisfy most sweet pallets with the well combined variety of flavours in this caramel biscuit tart.
If the sound of some peppermint enhancements tickles your tastebuds then you must try our Peppermint Crisp Tart.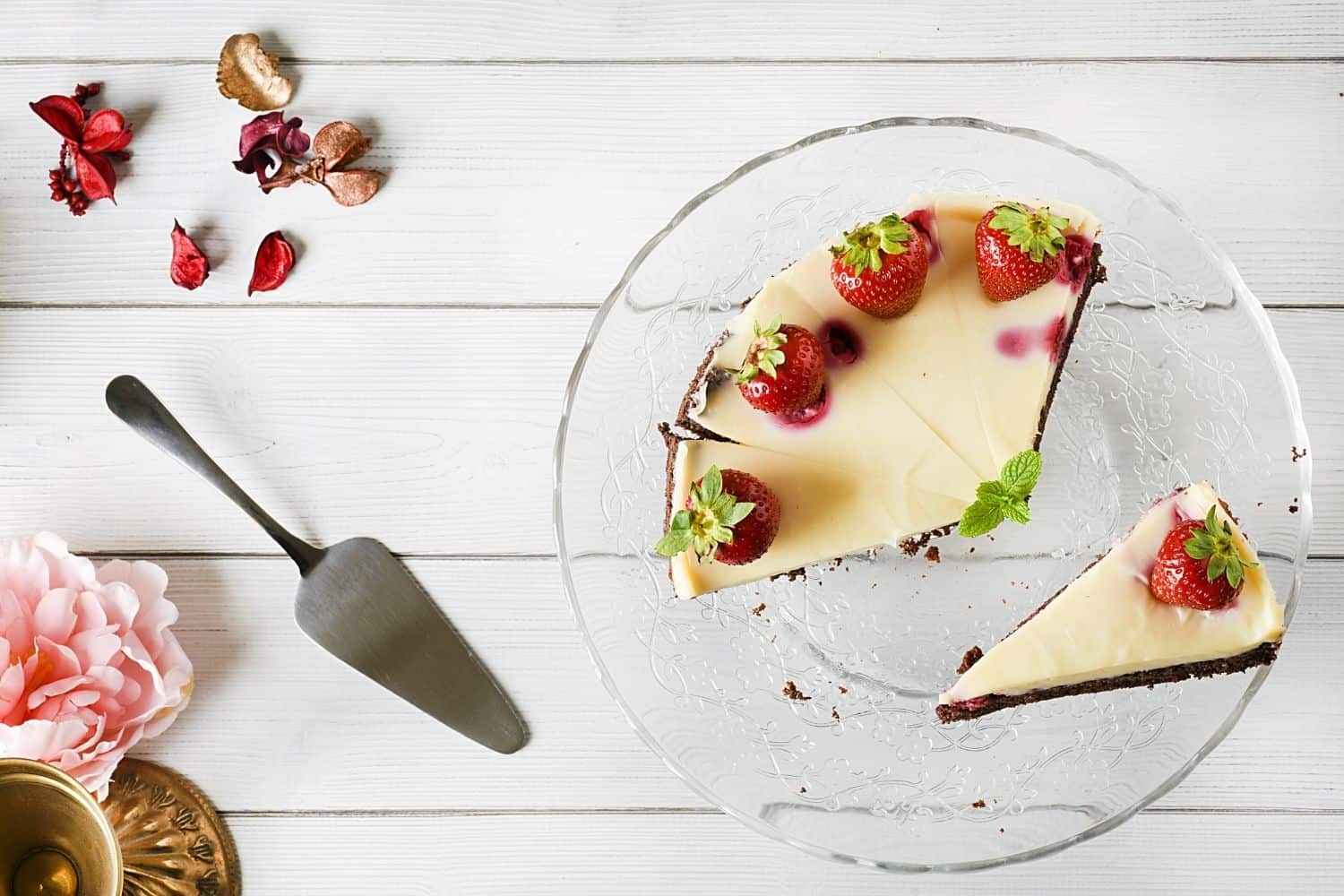 Ingredients
125

ml

Butter

Melted

1

packet

Cream Filled White Biscuits

Crushde

1

packet

Chocolate Cream Filled Biscuits

Crushed

250

ml

Whipped Cream

125

ml

Caramel Treat

Strawberries

For garnish
Instructions
Mix the white crushed biscuits with the butter. Press into the bottom of a tart dish.

Spread a layer of caramel on the crust.

Sprinkle a layer of the dark crumbs over the cream

Repeat step 2 to 4. Garnish with fresh strawberries

Place in the fridge for about 2 hours to set.