Peppermint Crisp Tart is a dessert that almost any South African know and love. And we completely get it, what's not to love? You can never go wrong with mixing cream and caramel together, and the mint taste coming through is the perfect thing to break the sweetness.
How did Peppermint Crisp Tart develop?
All peppermint crisp tarts are topped off with a Peppermint Crisp chocolate bar. Some recipes (like this one) even use the chocolate mixed in with the cream and caramel. And what makes this South African dessert extra special, is that Wilson Rowntree invented this chocolate bar right here in SA. He created it in the 1960s and since then, Nestle has bought it over from him.
From there it didn't take South Africans long to come up with this mouth-watering dessert. Suitable for any occasion, this tart will always leave you and your guests wanting more.
With that being said, all you need to make this simple and delicious dessert is four ingredients:
Tennis Biscuits
Caramel
Peppermint Crisp chocolate bar
Fresh cream
Let the tart set in the fridge for at least one hour before digging in. Top it off with extra peppermint chocolate and fresh mint and your peppermint crisp tart will be ready to be enjoyed!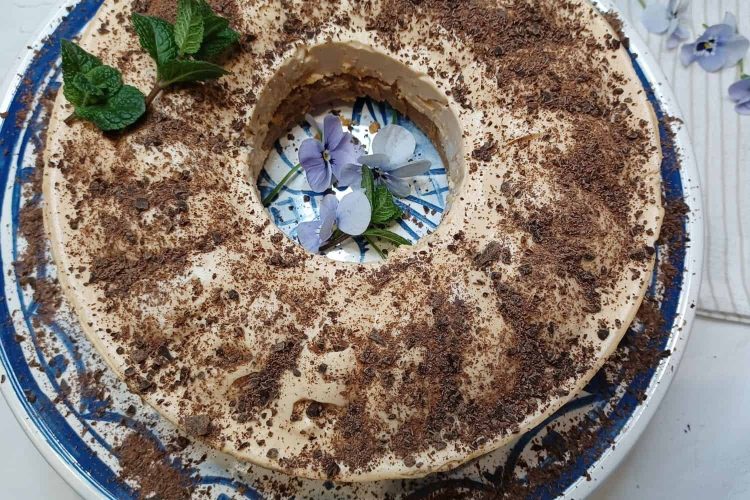 Ingredients
200

g

Tennis Biscuits

360

g

Caramel

1

slab

Peppermint Crisp

grated

500

ml

Fresh Cream
Instructions
Cover the bottom of your dish with the tennis biscuits.

In a mixing bowl mix the caramel until smooth.

In a separate bowl whisk the cream until stiff, but be careful not to over whip.

Add the cream and half of the peppermint crisp slab to the caramel and fold together.

Pour part of the caramel mix over the tennis biscuit layer until even.

Add another layer of tennis biscuits and repeat the previous step.

Once you have finished your layers sprinkle the remaining peppermint crisp to the top of the tart and place in the fridge to set for 1 hour.
RELATED: The Original Baked Milk Tart (Melktert) Recipe