This easy-to-make pulled lamb and vegetable pie is as delicious as it sounds. With a crispy pastry top layer and a tastefully spiced filling of gently fried vegetables combined with supple pulled lamb meat, it is worth every moment spent to make it.
Health Benefits of Lamb
Lamb is deliciously soft meat that makes most mouths water. But not just that, it is also full of health perks. Being a rich source of immune boosting zinc, as well as rich in vitamin B (especially Vitamin B12). It also contains omega-3 fatty acids as a great part of its fat content. Giving our bodies anti-inflammatory assistance while also minimising on saturated fats. And of course, let's not forget that, like other red meats, it is a fabulous source of protein as well as iron.
Simple Method
There is a little bit of cooking time involved, however you won't need to expend too much energy or brainpower to put this dish together. And hopefully, you have some pulled lamb leftovers that can be used to speed up the process. First, you start by giving your vegetables a quick stir fry before adding your seasoned cornflour and mushroom soup mix for them to cook the rest of the way in. Just remember to not cook the veg too much here, you want them to still be a little crispy as they will be doing some more cooking once in the oven.
Next, you add your vegetable stock along with the lamb and lemon juice. Stirring it all together well before layering your non-stick baking dish with this divinely scented lamb filling. Finally, you will be adding your pastry dough layer to cover the entire pie. Make sure to squeeze the sides and create a couple of little holes in the centre. Then it is as simple as painting on your egg yolk and popping it in the preheated oven until the pastry is cooked. And voila! You will have a delicious and rewarding home-cooked pulled lamb and vegetable pie.
Now that you have surprised everyone (including yourself) with this flavourful recipe, you might be looking for the next best hit. If so, I strongly recommend trying out this Bobotie Bake, it will be hard to second-best it!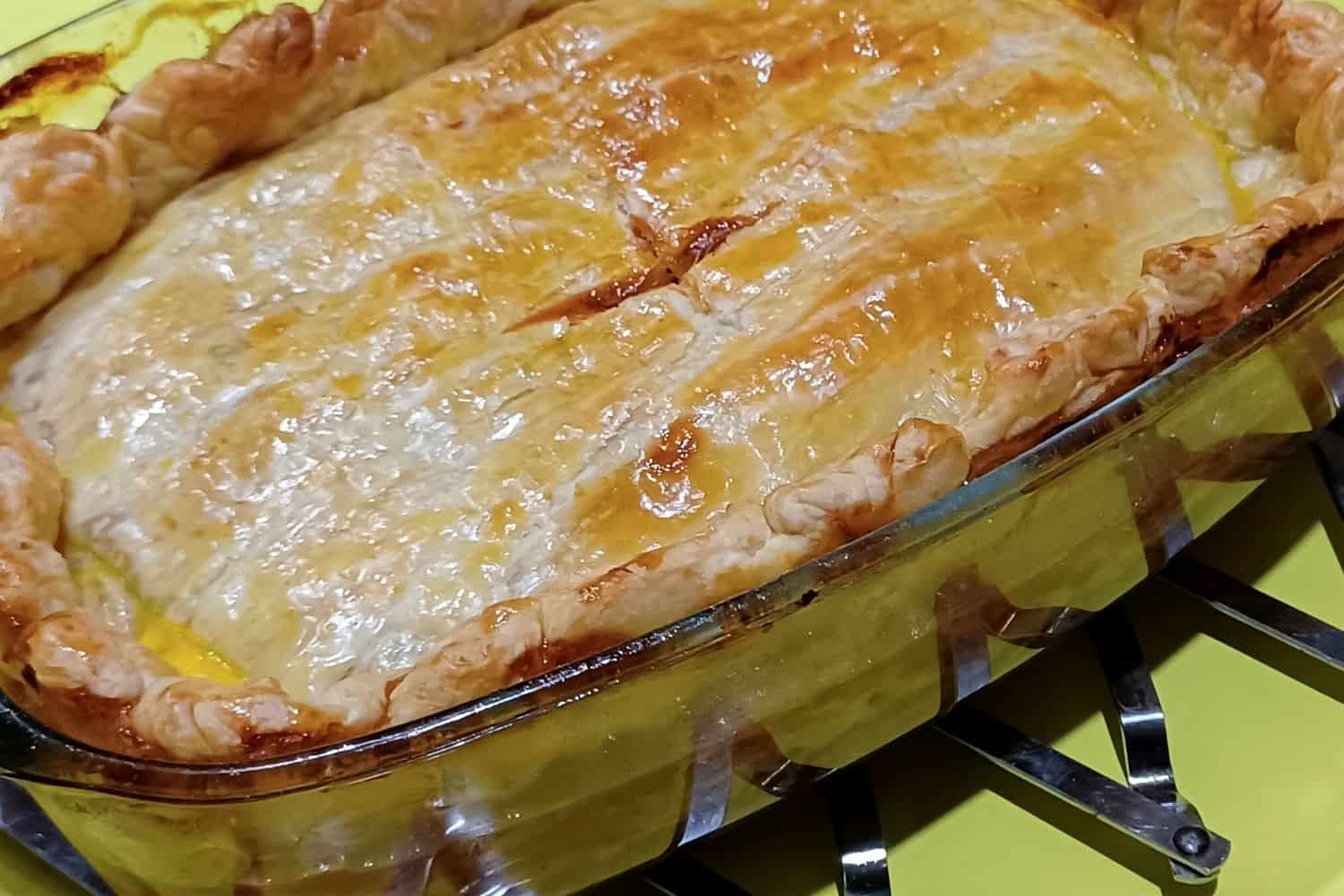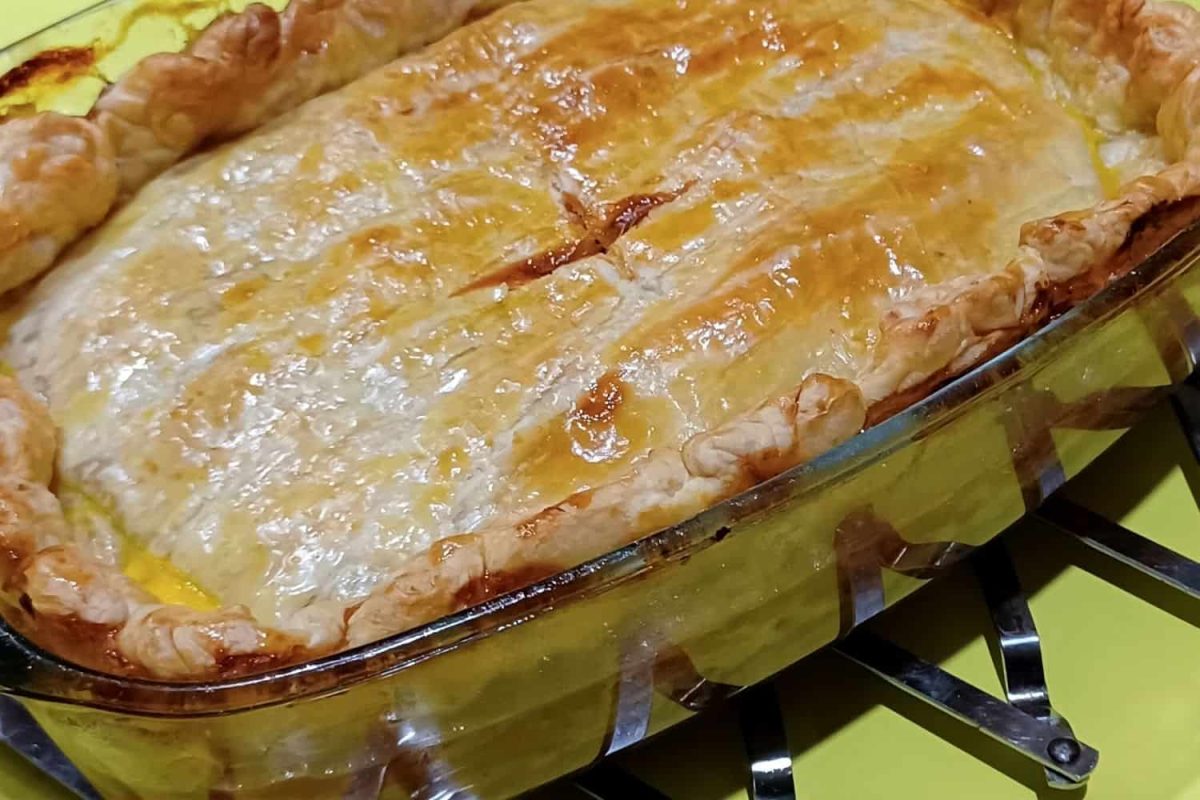 Ingredients
1

kg

leftover lamb 

oil

5

ml

(1 teaspoon) fine coriander

3

ml

(generous ½ teaspoon) mustard powder

15

ml

(1st) vinegar

1

tsp

crushed black pepper

½

tsp

white pepper

1

small onion – chopped

250

ml

water

500

g

frozen vegetables of your choice – defrosted

1

tbsp

mushroom soup powder

2 – 3

tbsp

cornflour

A good shot of lemon juice

400

g

1 roll frozen puff pastry, thawed

1

egg yolk and water mixture
Instructions
Preheat the oven to 200 ° C / 392  ° F  Prepare a pie dish or bowls with Non-Stick Cooking Spray.

Stir-fry the mixed vegetables with the onion in a little olive oil.

Mix the cornflour and soup powder with a little water, when smooth, add the rest of the water, seasonings, simmer for about 20 minutes or until the vegetables are hot and cooked through, but still slightly crisp. The sauce must be of thick consistency. Adjust the seasoning to taste.

Finally add lemon juice, ground black pepper, and salt to taste. Mix the vegetables and stock with the cooked lamb.  

Spoon the filling into a large, ovenproof dish or bowls and allow to cool completely.

Roll out the dough thinner and place it over the pie(s).

Squeeze the sides, make a hole or two in the crust and paint with an egg yolk-and-water mixture.

Bake for 30 minutes or until the pastry has completely puffed and is cooked.