Treat yourself to this flavourful and easy-to-make, soft fruity cake. The delicious combination of fresh carrot flavours with creamy banana makes a sweet blend that just melts away in your mouth. Great to serve with tea although once tasted you may be hard-pressed to share!
Quick with no Rising Time
My favourite thing about this banana and carrot cake is how fast and easy it is to make. There are none of the complications that could come with waiting for rising and folding and rising again. Simply sift your dry ingredients together, your flour, baking soda and cinnamon. Followed by folding in your fluffy egg and sugar mix. And finally, blend in some mashed bananas, grated carrots and crunchy nuts, before popping it all in the oven. From here, you only have about 30 minutes of baking time to endure while the house fills with the sweet and spicy aromas of the deliciousness to come.
Once cooled, the last step is to add your sweetened cottage cheese icing. It's hard not to gobble up a couple of slices beforehand, but trust me, the tanginess that comes with this icing layer adds the most exquisite taste to the entire experience. I mean, banana carrot cake is yummy, but banana carrot cake with cream cheese icing is perfection!
Health Benefits
Never mind that you are minimising your flour intake by adding a bit of fruit and veg. Each one of the flavour-enhancing ingredients also comes with its own set of health perks. Carrots are loaded with beta-carotene, a fabulous antioxidant that gets converted to vitamin A within the body. Helping assist in maintaining healthy skin as well as promoting good eye health. And if that wasn't enough, carrots are also a great source of fibre! Then we have the awesomeness of bananas. They boost your system with potassium, an important mineral that humans need on a daily basis. It helps our nerves and muscles function as well as assists our heart in keeping a healthy and regular beat.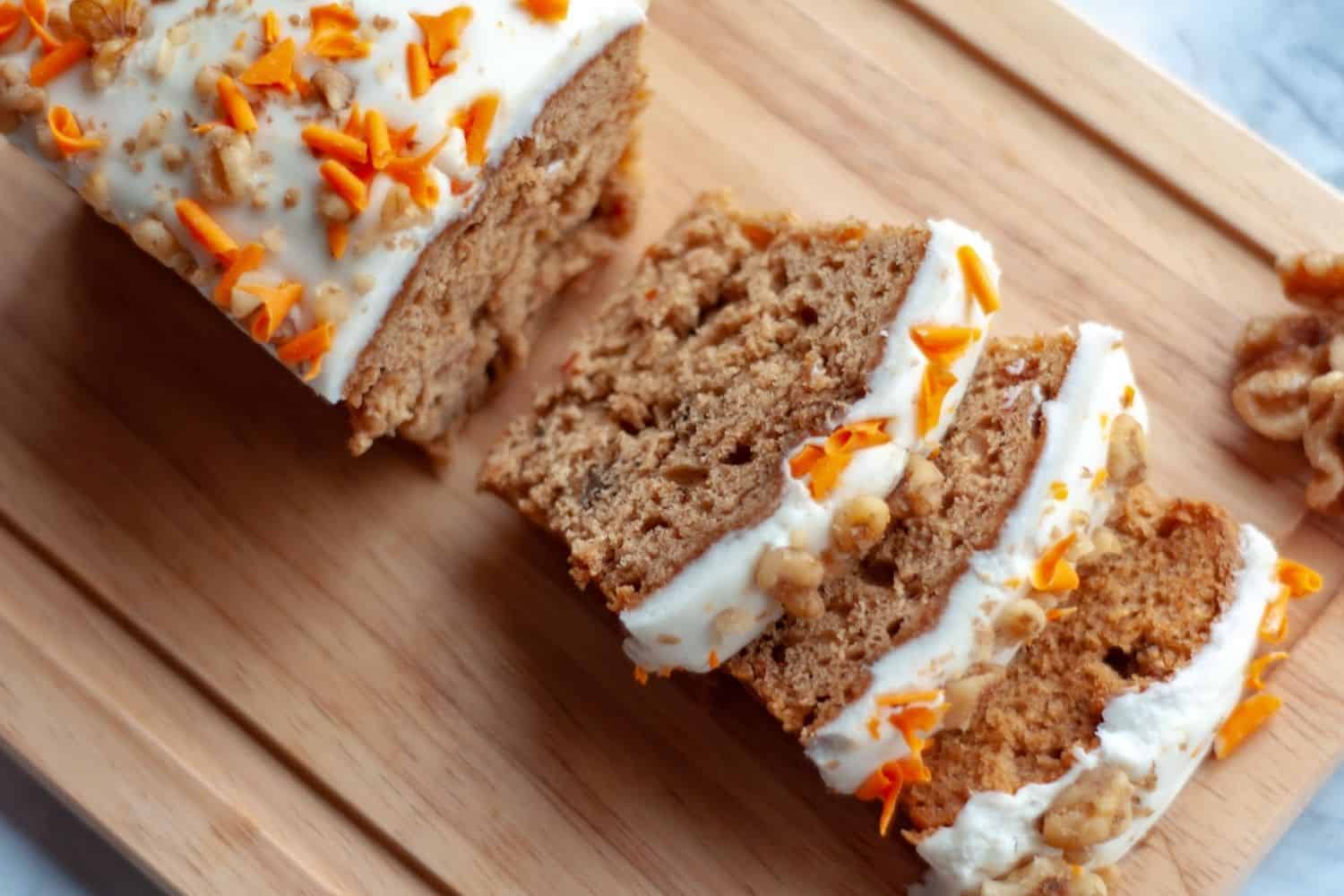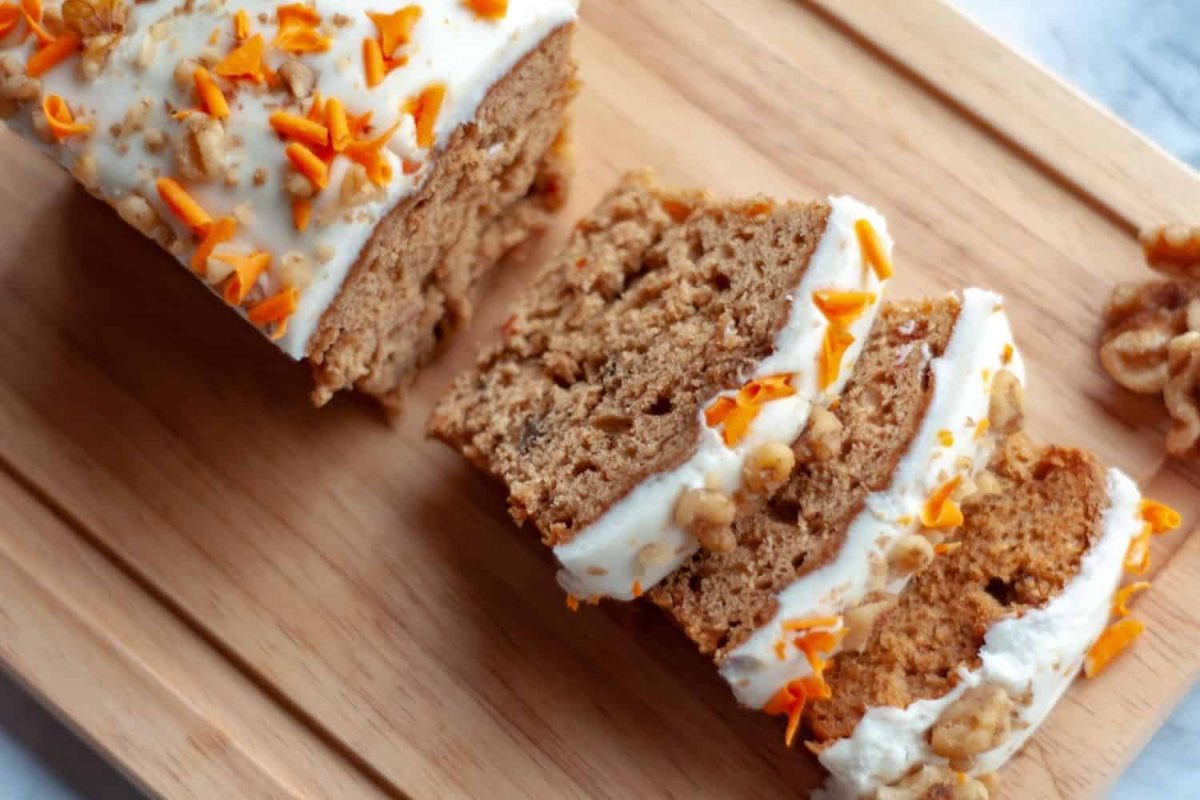 Ingredients
50

ml

sugar

250

ml

oil

3

eggs

375

ml

flour

10

ml

baking powder

20

ml

cinnamon

8

ml

baking soda to mix with a little milk

250

ml

bananas (that is about 3 bananas) crushed

250

ml

coarsely grated carrots

125

g

chopped nuts

a little milk
Ingredients for the Icing:
110

ml

butter

375

ml

icing sugar

8

ml

vanilla essence

100

ml

cream cottage cheese
Instructions
Preheat your oven to 180°C. Grease a round or square cake tin with melted butter.

Sift the flour, baking powder, bicarbonate of soda and cinnamon together.

Beat the eggs and sugar together until light and fluffy, then add the oil and continue beating.

Fold in the sifted flour mixture until smooth, and then finally fold in the grated carrots, mashed bananas and nuts.

Pour into the prepared cake tin and bake for 25-30 minutes or until a skewer inserted into the center comes out clean.

Set aside in the tin for 20 minutes to cool before turning onto a wire rack to cool completely.
Method for the Icing:
Use an electric mixer to cream the butter and icing sugar until light and fluffy.

Fold in the cream cheese and vanilla essence.

Once the cake is cooled, ice and decorate the top with chopped nuts or have it just with the icing.