Baked Bovril and Cheese Cake
This absolutely delicious cake recipe will surprise all that try it. The salty Bovril sauce mixes in beautifully with the soft and sweet flavours of a baked cake. And the finely grated cheddar cheese topping brings it all together to create a taste experience.
What is Bovril, exactly?
Many people across the globe know and love Bovril. It has its own distinguishable taste that does wonders when added to many other foods. If you have never experimented with cooking with Bovril, you are missing out! This Bovril cake recipe is only the start. Its flavour versatility makes perfect sense when you realise that it is essentially a syrupy beef stock mix. Made with soy, beef stock, corn starch, sugar, onion, spices, eggs and a few artificial enhancers such as acidity regulators.
The name Bovril was very cleverly put together by its Scottish inventor, John Lawson Johnston. He simply combined the Latin words for cow, "bos", and electric fluid, "vril". Now, Bovril is owned by Unilever in the UK and distributed all over the world.
A Cake So Easy to Make That You Have No Excuse Not To!
This Bovril enhanced cake recipe seriously produces the most exquisitely flavourful dish. Have you ever tried Bovril with jam and cheese on a sandwich? It's that much yumminess times ten! With only a little extra work involved. Like a simple baked cake, you sift your dry ingredients together and then add the wet, mixing to make a soft dough. Bake your dough while you prepare the saucy Bovril and Butter syrup. Once your fluffy cake base is baked the sauce is poured over and soaked in. All perfected with a finishing touch of grated cheddar cheese.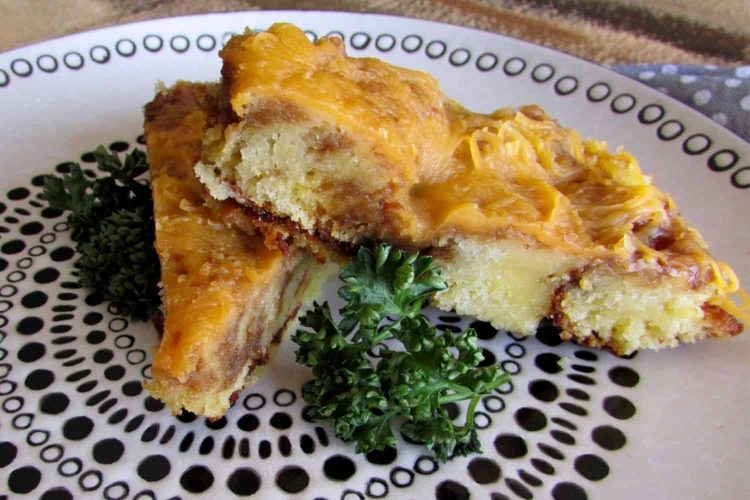 Ingredients
For the Topping
115

g

Butter

Melted

15

ml

Bovril

1

cup

Cheddar Cheese

Finely grated
For the Cake Mix
80

ml

Butter

200

g

Sugar

1

Egg

200

g

Flour

2

ml

Salt

250

ml

Milk

10

ml

Baking Powder
Instructions
Preheat oven to 200 degrees

Mix the butter and sugar. Add the egg. Mix well. Sift the dry ingredients together and add to the mixture, gradually adding the milk.

Pour into a greased oven dish.

In a sauce pan, melt the butter and bovril.

When the cake is removed from the oven, prick the cake with a fork to make even holes. Pour the bovril mixture over. Sprinkle with the cheese, the heat from the cake will melt the cheese.