Trying to better a South African Milk Tart is no easy task. But layering roasted coconut flakes within this traditional sweet custard pie is a great start. Any coconut lover will be satisfied with this Roasted Coconut Milk Tart.
Why is Milk tart so Yummy?
Milk tart is a baked or fridge tart dessert with a more milky, set-custard fill than most other sweet tarts. Its unique ratio of eggs, milk, flour and sugar give it its own special texture and weight. Originally from the Dutch settlers, this dessert dish is based on a kind of Belgium curd cake. This was then taken and perfected by generations of South Africans.
There are many different ways to make and adapt a milk tart. The traditional is to add a hint of cinnamon but you can choose to have your custard mix plain and simple. Or, like with the roast coconut flakes in this milk tart recipe, have any yummy flavour infused into it. You can play with the base too. You can make a sweet puff pastry base, a crumbly biscuit style base, a flattened smooth buttered base or even no base at all. So many ways to infuse this ingredient and create a Roasted Coconut Milk Tart.
The Benefits of Coconut
Aside from having the most amazing creamy and decadent flavour, coconut presents a variety of health benefits. It feeds your body with fibre, protein and several important minerals. And is rich in MCTs (medium-chain triglycerides), a fat believed to promote body fat loss. Coconut is a little high in calories so should be eaten in moderation, but I believe this to be true for anything that we consume. All in all coconut is a great addition to a balanced diet (and a milk tart recipe!).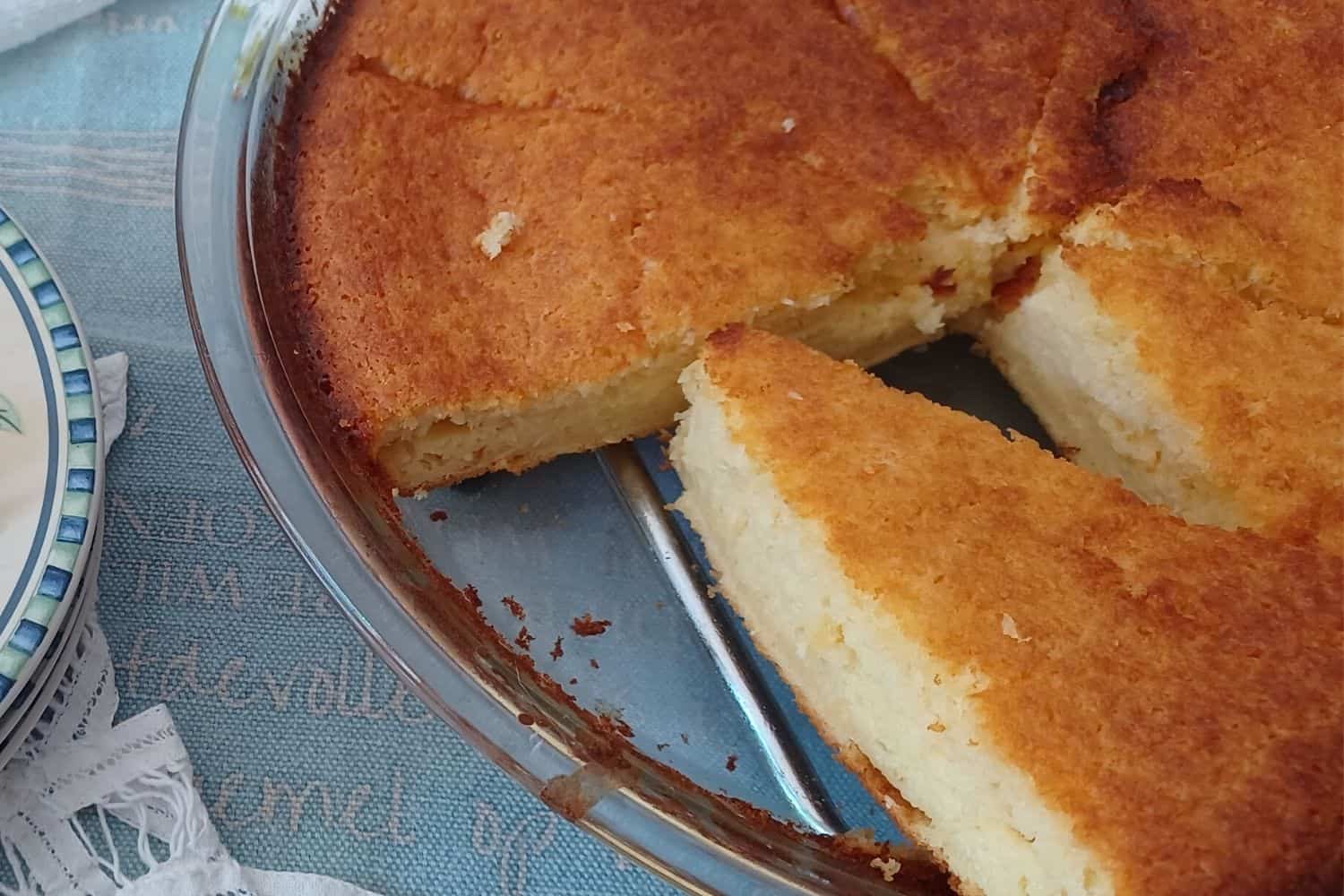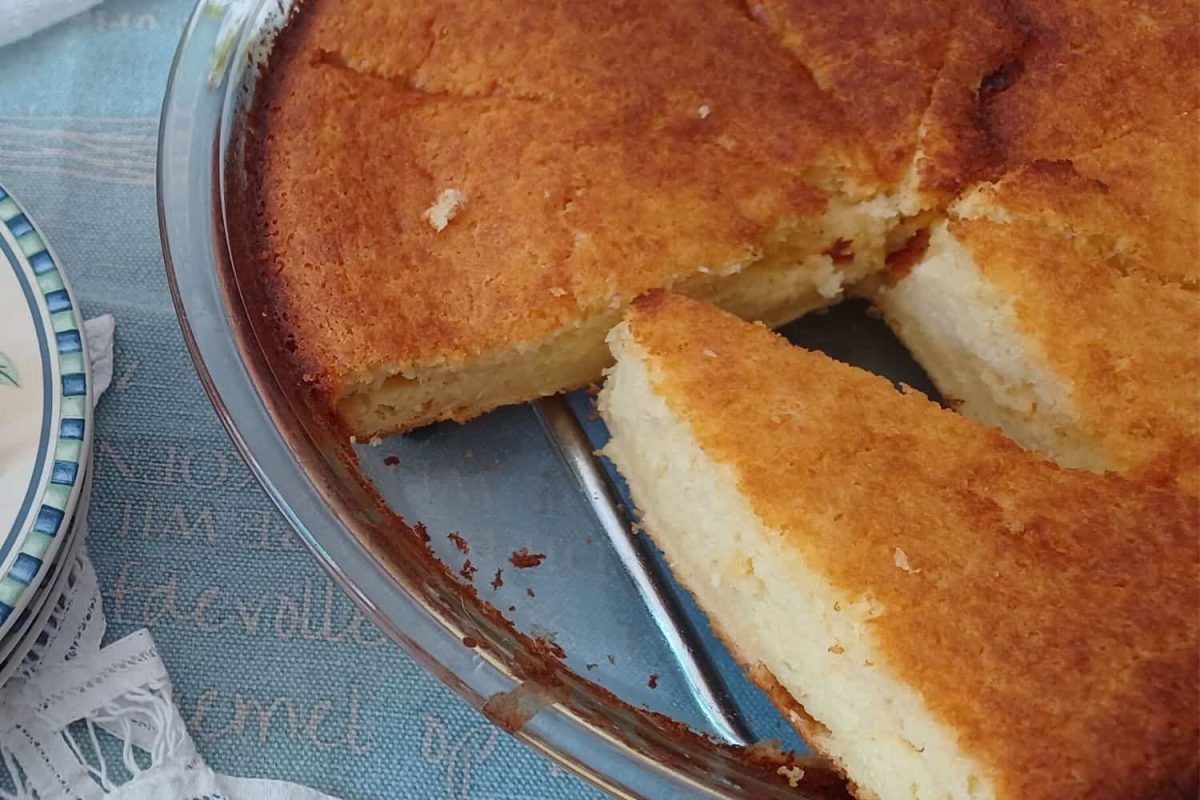 Ingredients
For the Crust
62.5

g

Butter

¼

cup

Sugar

1

Egg

¼

tsp

Salt

½

tsp

Custard Powder

1

tsp

Baking Powder

1

cup

Flour
For the Coconut Filling
1

cup

Coconut

½

cup

Brown Sugar

60

g

Butter
For the Custard Filling
1

litre

Milk

1

tsp

Butter

3

Eggs

½

tsp

Salt

1

cup

Sugar

2 ½

tbsp

Corn Flour

1 ½

tbsp

Cake Flour

1

tbsp

Custard Powder

1

tsp

Almond Essence

Cinnamon Powder

to sprinkle
Instructions
For the Crust
Preheat the oven to 180°C / 356°F.

Cream the butter and sugar then add the egg.

Add all the dry ingredients and work with you fingers until crumbly.

Roll out your dough a little bit wider than usual and place it into the pie dish. If the pie dish is a little taller than usual, the dough will have more room to shrink.  Alternatively, just press the dough evenly in the pie dish.

Prick with a fork the base of the dough and then blind bake for 15 minutes in a preheated oven (add dried beans or rice in baking paper, place on crust).

Remove from oven and remove the baking paper and let it cool.
For the Coconut Filling
Place the butter on medium heat, when melted add the sugar and coconut.  Keep on stirring until it has a lovely darker colour, do not burn.

When the crust has cooled, add a layer of this on the bottom of the crust. Set aside.
For the Custard Filling
Bring the milk with added butter to the boil on medium heat.

Using your mixer, beat the eggs, sugar and salt together.

Mix the corn flour, flour and custard together, add to the egg mixture.

Add 1 cup of the boiling milk and mix well.

This egg mixture is added to the boiling milk, bring to the boil again, stir continuously until thickened. Ensure it does not burn.

Add the custard to the pie dish, when cooled, sprinkle with cinnamon and place in fridge for at least 3 hours.