Prepare to be blown away by the scrumptious flavours and textures presented by these bacon halloumi sosatie sticks wrapped in juicy streaky bacon. Quick and easy to pop together and grill (or braai) for a truly mouth-watering starter or appetiser.
Any time is Sosatie Time
Bacon halloumi sosatie sticks are one of the most amazingly easy and simple dishes to make. And you can combine a huge variety of flavours. Almost any ingredient will work, all it has to do to work is stay on the skewer. Although admittedly, I do find myself wrapping bacon around most of my ingredient combinations!
If you have tried these delicious bacon halloumi sosatie sticks and want to experiment further then you must taste our Cherry Bacon Sosatie Sticks.
Bacon Halloumi Skewers to the Rescue!
One of my absolute favourite things about a sosatie is that you don't need tons of time to prep or cook them. They are a lifesaver when you need to quickly whip together a light snack or lunch. Or if the main meal takes a bit longer than expected (and yes, I'm referring to the boys that keep adding more wood to the fire instead of braaing the meat before everyone gets hungry). In as little as 30 minutes you can be feasting on a warm, satisfying bacon-wrapped halloumi skewer.
To Top it all off, these sosatie sticks are free of gluten and make the perfect alternative for those that cant quickly throw together a sandwich. Just be sure to double-check your Worcestershire sauces ingredients, although most brands are gluten-free. And if you want to skip out on refined sugar, try using honey instead.
My goodness, just thinking about bacon, cheese and honey grilled together on a skewer makes my mouth water!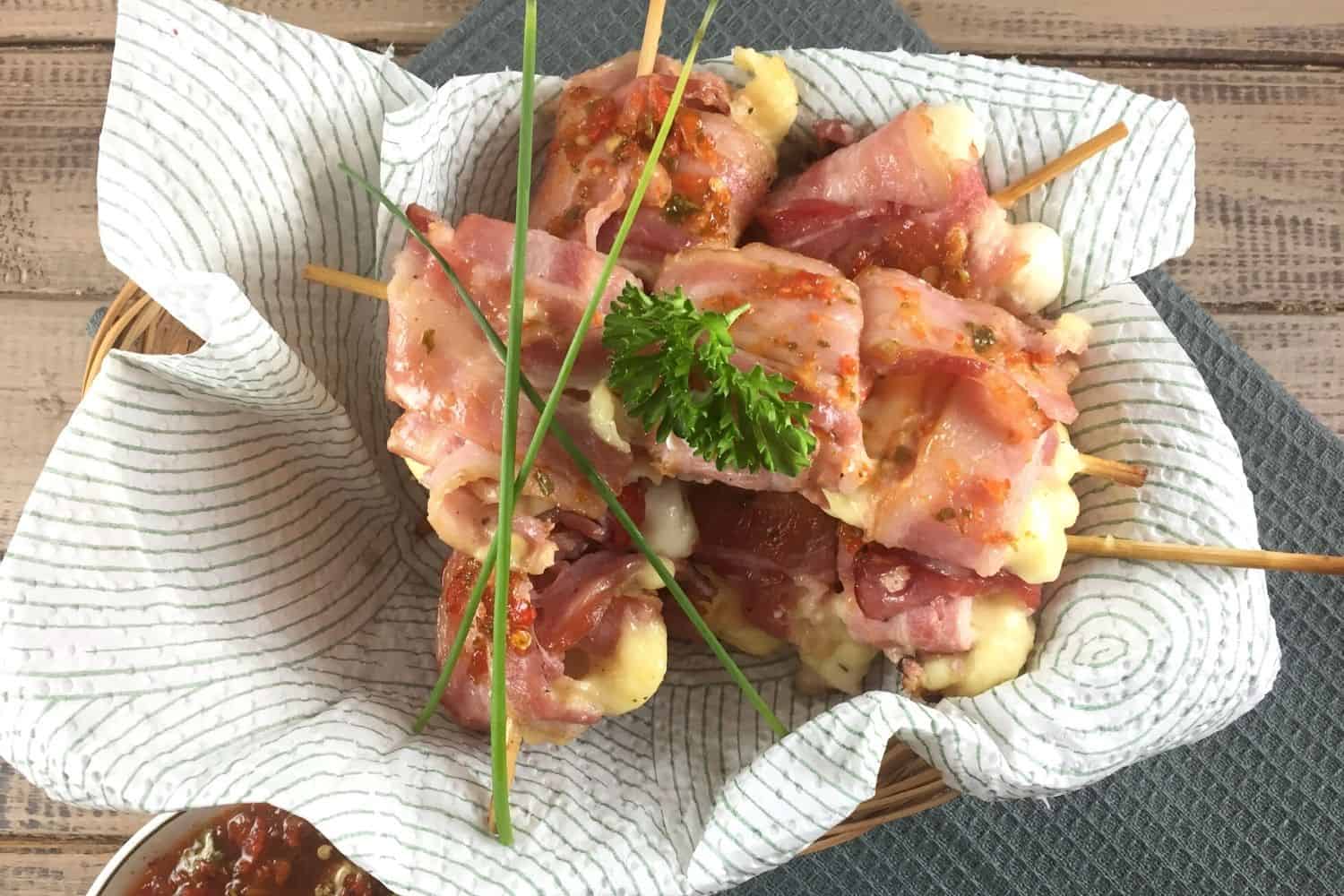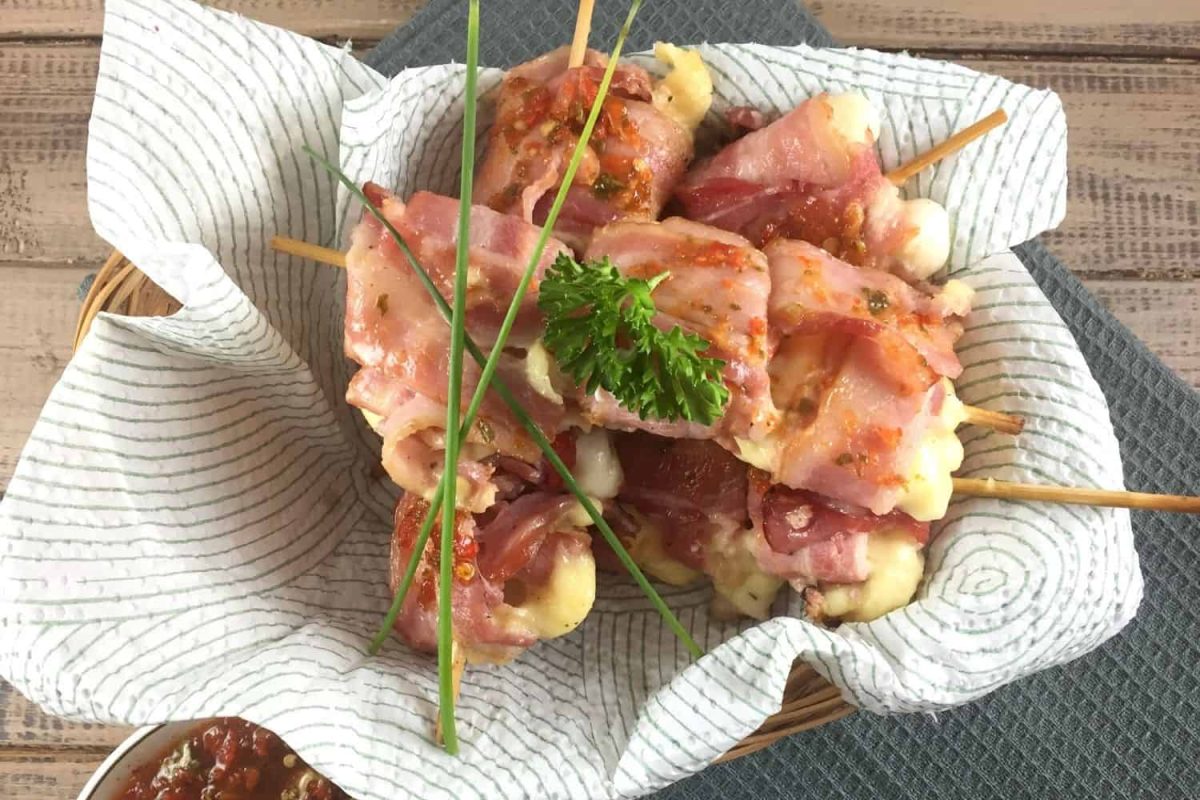 Ingredients
6

pieces

Bacon

Rindless

500

g

Halloumi

Cubbed

100

ml

Pineapple Juice

2

tbsp

Brown Sugar

10

ml

Worcestershire Sauce
Instructions
Mix the pineapple juice, sugar and worcestshire sauce together to make the glaze.

In a saucepan, bring the glaze to a boil, simmer for 15 minutes.

Thread the cheese cubes on the skewer, wrapping the bacon around the cheese.

Over a very hot fire, grill the skewer on all 4 sides, cooking the bacon and making sure the cheese gets soft. Brush every side with the glaze.