Traditional Vetkoek Deep Fried with Corn
These deep-fried corn cakes are an amazingly versatile and delicious food. There are endless options to how you can eat vetkoek and what you can fill them with. Whether you have a sweet tooth or prefer a more savory snack, you can enhance your corn-filled vetkoek with the flavours of your choice.
Why Add Corn to your Vetkoek
Corn is a starchy vegetable and cereal grain that is eaten all over the world. Rich in fibre, vitamins and minerals. The addition of mielie in this recipe adds to the overall flavour without limiting your filling options. Surprisingly enough, a vetkoek with corn is still divine with sweet fillings like honey or jam. And I am sure I don't even need to mention cheese! Boosting your vetkoek with mielies not only adds to the flavour. The inclusion of something with a little bit of crunch into a soft dough cake does wonders for the overall texture. If you or someone in your life don't approve of the texture, then try our Traditional South African Fried Vetkoek recipe.
Eat As You Please
This recipe also allows for a little wiggle room, you can make the balls of dough as small or big as you want. Allowing you to choose between having little corn cakes as a snack or side, or larger vetkoek that can be filled with yumminess and eaten as a main meal. For example, bacon and egg (and always cheese) make great fillings for a breakfast vetkoek.
To Remember
When frying your corn vetkoek the oil must be at the correct temperature. If it is too hot the corn cakes won't have enough time to cook through and if the oil is too cold the dough will absorb too much of the oil before cooking.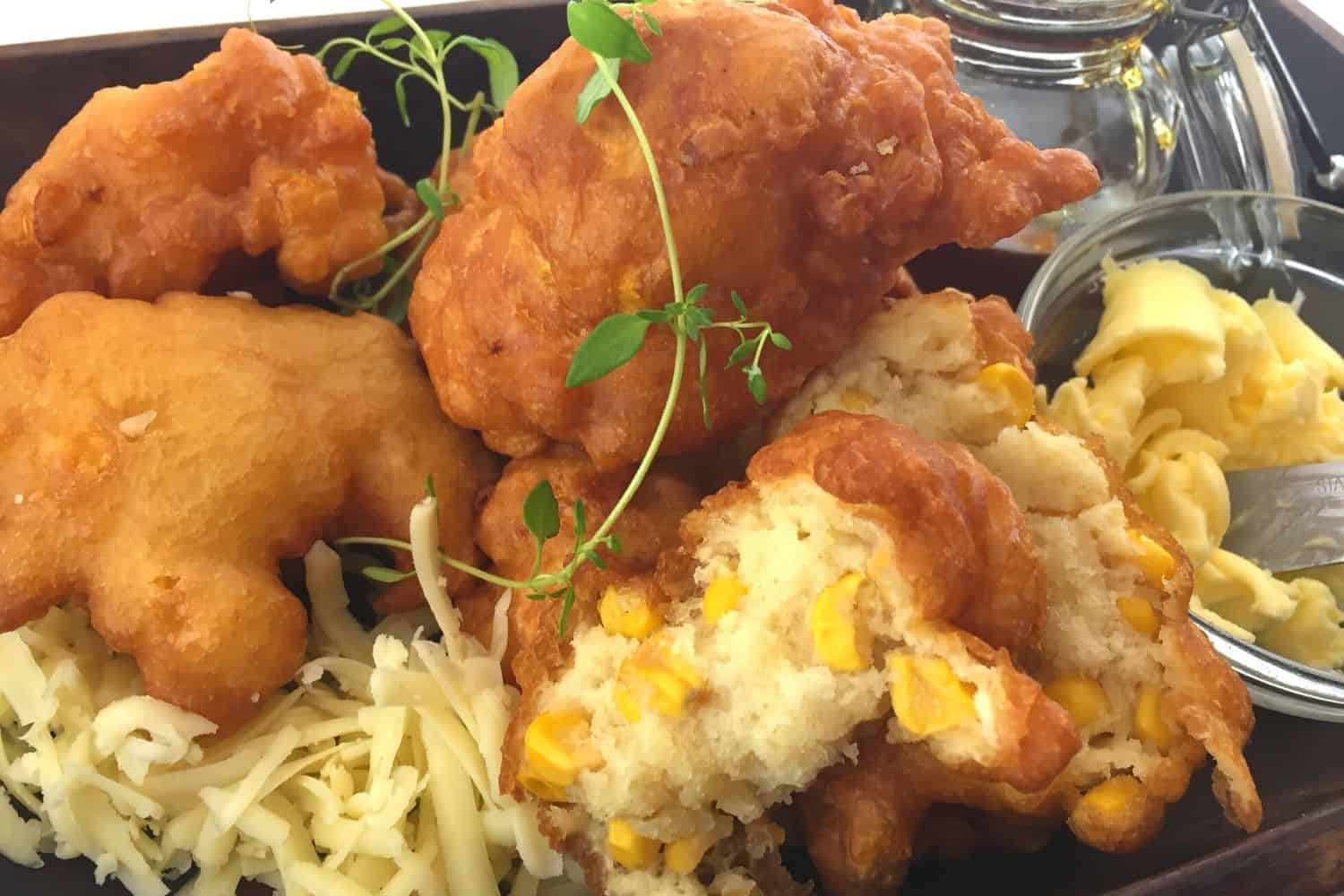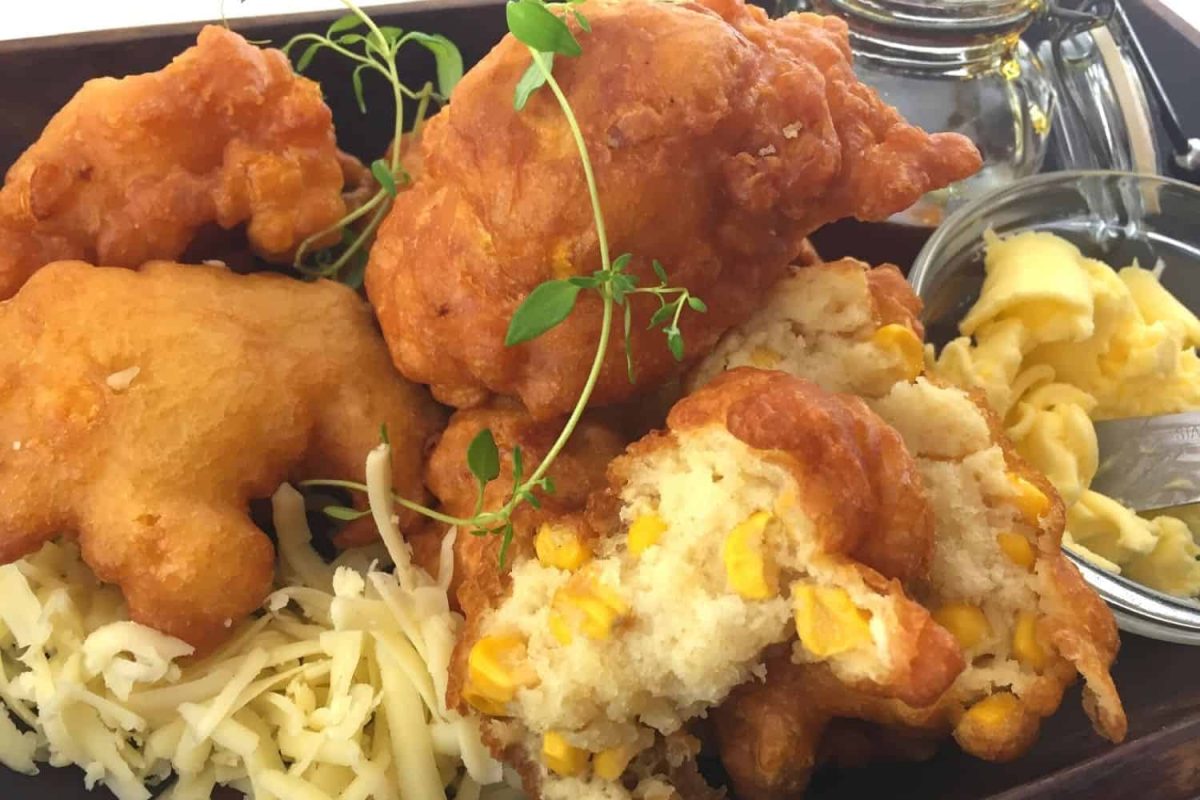 Ingredients
2

cups

Self Raising Flour

1

Large Egg

1

tsp

Baking Powder

1

tsp

Salt

400

g

Corn

whole kernels

125

ml

Water

125

ml

Milk

1

litre

Sunflower Oil
Instructions
Sift the flour, baking powder and salt together, add the egg and mix well.  

Add the tin of corn and the liquid, half milk and water mix the dough until it has a smooth texture, but still slightly thick so that if you spoon it, it will slide easily off the spoon.

Heat the oil in your choice of the pan, about 1/2 full, depending on the size you are using.  When hot, spoon the dough in the oil, about 4 at a time, or more if using a larger pan.

Spoon hot oil continuously over the top, if you are lucky, the will turn by themselves (although not always). Turn after a few minutes and let it cook further. You will know then they are cooked when it feels light when you take it out. Place in your bowl lined with a paper towel to absorb access oil.

This takes only a few minutes depending on the heat of your oil, remember to watch the temperature of the oil it must not be too hot or cold. 

Repeat until all mixture is used.