A humble milk tart custard is one of the most versatile sweet puddings you could make. It has a divine flavour all in its own right but once combined with a warm sugar-coated pancake the results are mouth-watering.
The Pancake Filling
Milk tart filling is a thick dairy-based custard filling consisting of eggs, milk, flour and sugar. The filling requires a little setting time, either while baking in an oven or while cooling in the fridge. Therefore it has the added benefit of giving you the option to make it well in advance. You could also use leftover filling from a previously made Traditional Baked Milk Tart or Fridge Milk Tart (not that you are likely to ever have leftover milk tart ingredients). 
The Milk tart mixture is quick and easy to make. The ingredients are affordable and readily available in most parts of the world. It is a versatile sweet pudding that can be used in various recipes and can be adapted to carry a chosen flavour like cinnamon, honey or even certain fruits.
Flavours and Textures Combine
If you can manage to not eat your milk tart filling beforehand, you are in for a treat. Once rolled into the centre of a sweet warm pancake and coated in something delicious like honey or sugar (or chocolate sauce, if it's one of those days), there is no going back. Your pallet will do somersaults at the exquisite combination of flavours floating through your mouth. Never mind the textures! There is something to be said about how the crystalline sweetness adds a subtle crunch to the smooth creamy filling and soft fluffy pancake wrapping. And I'm not one to quickly recommend granulated sugar!
To conclude, if you have any excuse whatsoever to make milk tart filled pancakes, do it!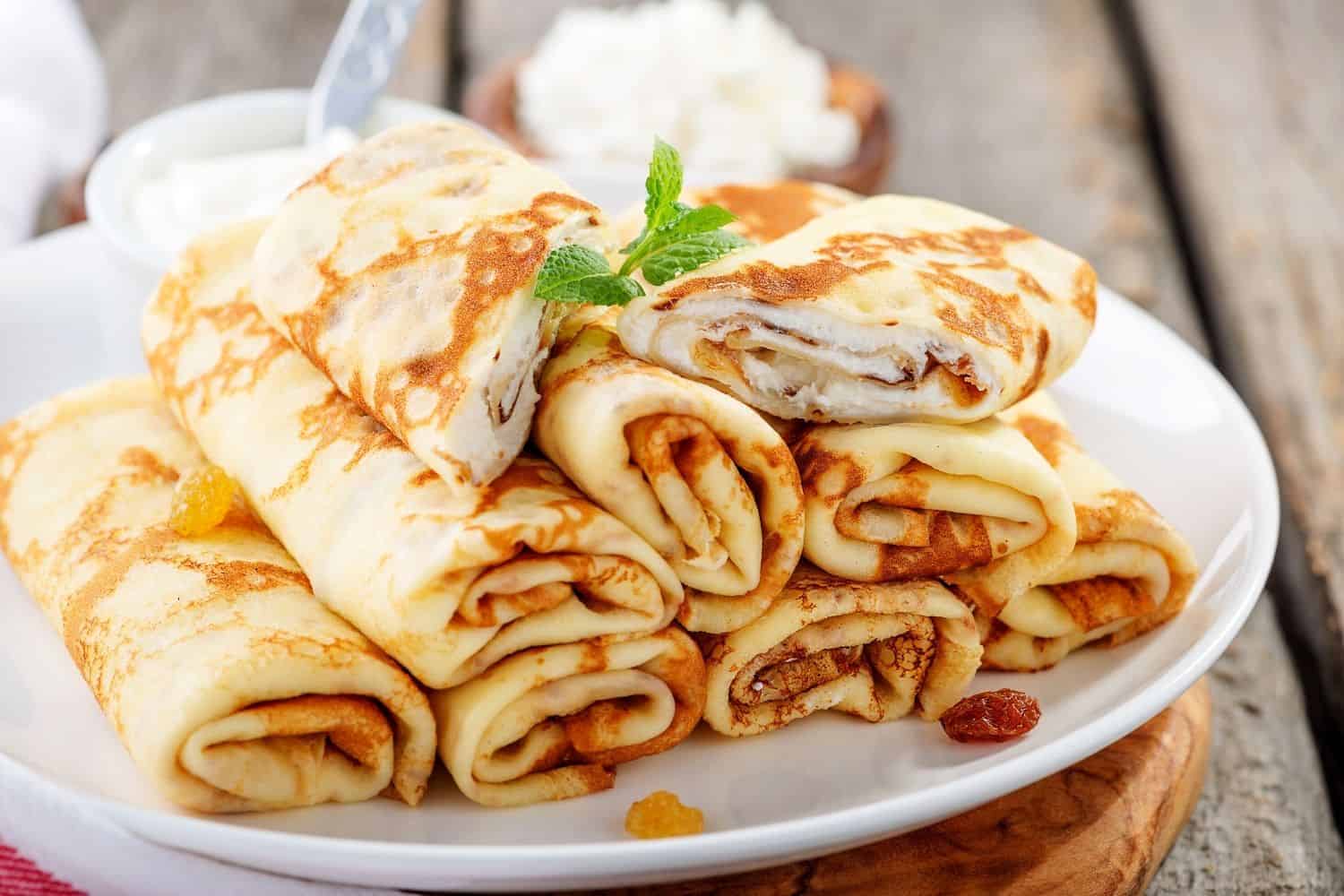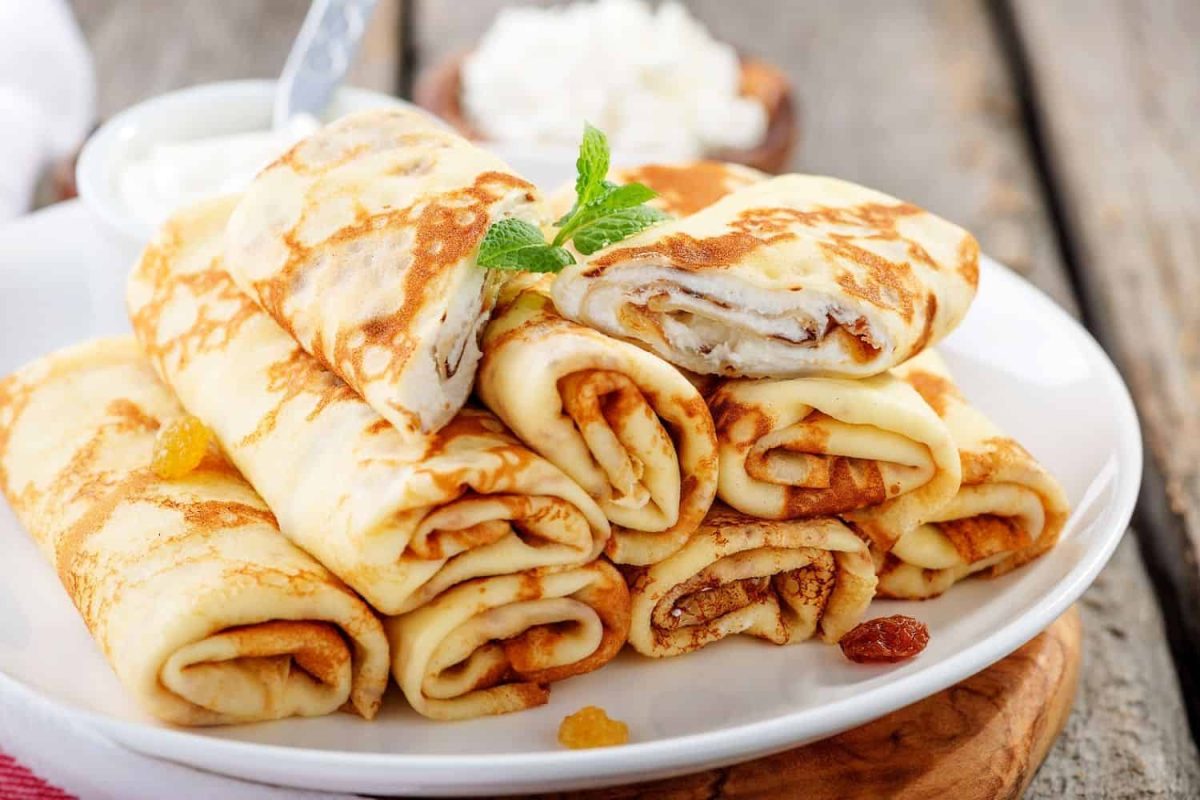 Ingredients
2

cups

Flour

1

pinch

Salt

2

Large Eggs

750

ml

Milk

500

ml

Water

20

ml

Vinegar

1

tbsp

Sunflower Oil
For the Milk Tart Filling
1

can

Condensed Milk

3

cups

Milk

1/2

cup

Corn Flour

2

Large Eggs

sperate the yolks from the egg whites

1

pinch

Salt

1

tsp

Vanilla Essence

2

tbsp

Butter

Cinnamon Sugar

to taste
Instructions
Sift the dry ingredients together.

Beat the eggs, milk, water and vinegar together.

Add the egg mixture to the dry ingredients and mix well.

Add the oil and mix. The mixture must look like smooth cream. If it looks to thick add more water.

Leave to stand for a few minutes.

Use a non-stick or slightly oiled frying pan.

Bake pancakes one at a time and stack.
For the Milk Tart Filling
Add the condensed milk and two of the three cups milk in a saucepan. Stir the mixture and let it heat slowly on medium setting hot plate.

Combine the remaining milk with corn flour and add to the milk in a saucepan when the milk starts to simmer.

Whisk the egg yolks and when the mixture starts to becomes thick, add the egg yolks.

Add salt, vanilla and butter.

Whisk the egg whites until fluffy and fold into the mixture.

Stir carefully, remove from stove and leave to thicken further and let it cool.

Place spoons full of the milk tart filling in the pancake and roll up.

Sprinkle with cinnamon sugar. Serve with a wedge of lemon or lemon juice.