Whether you're navigating challenges, embracing opportunities, or seeking a moment of cosmic clarity, let the stars be your guide as we explore the unique celestial arrangements that paint the astrological canvas for this day.
The cosmic symphony plays a melody of opportunities and challenges, inviting you to navigate the day with grace and cosmic awareness. Whether you're seeking love, career advancements, or a moment of introspection, the stars align to guide you on your unique journey. Embrace the ebb and flow of the universe, and let the wisdom of the cosmos light your path on this enchanting day.
Today's Motivational Quote
There is no danger of developing eyestrain from looking on the bright side of things. — Anonymous
Wisdom from around the World
The woman cries before the wedding and the man after. — Polish Proverb
Chinese Proverb
We can find no wealth above a healthy body and a happy heart.
For those of us born on this day:
Happy Birthday! This year will be all about finding the right balance between having a fulfilling social life and focusing on the more serious side of life. This is a very important year for you in terms of your career of school and you have a chance of making some very impressive progress. Equally, you will be making some new friends towards the last third of the year ahead and it will be difficult to maintain your discipline in the face of a constant stream of invitations. Travel is also very well aspected this year so it would be a great time to take that trip you have been promising yourself.
---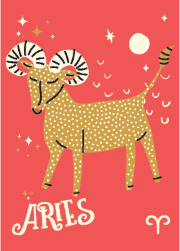 ARIES | MAR 21 – APR 19
A marginally obstructive vibe suggests that you may need to circumvent a slight air of lethargy. On a practical level, you may need to stand your ground if you wish to see visible results by the end of the day since well-meaning colleagues could cause a few minor delays!
Lucky Numbers: 1, 28, 33, 37, 41, 45
---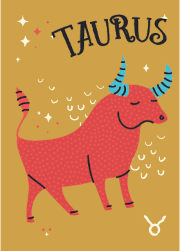 TAURUS | Apr 20 – May 20
The moon in Taurus is likely to bring a slightly stubborn streak. The overriding vibe won't be very reliable and it's possible that there may be a minor letdown to negotiate or resolve. Your best strategy will be to adopt a neutral position. Let someone else figure out where they went wrong!
Lucky Numbers: 2, 17, 25, 34, 39, 43
---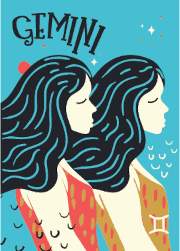 GEMINI | May 21 – Jun 20
Something that has the capacity to drag on beyond today could develop. While it's not a day to postpone immediate and important tasks, this particular issue should be dealt with before the weekend starts properly, since the looming full moon could complicate matters further!
Lucky Numbers: 7, 14, 16, 20, 37, 46
---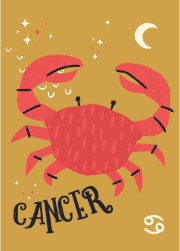 CANCER | Jun 21 – Jul 22
It's a day where you may respond to the stodgy vibe with a low-level sense of urgency. It may be a wise move to stop for a moment because it's possible that your impression of slight pressure has no actual source. Don't try to complete everything: prioritize sensibly and stick to your targets!
Lucky Numbers: 3, 28, 31, 34, 42, 48
---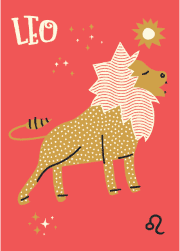 LEO | Jul 23 – Aug 22
Little delays and obstructions shouldn't be too tricky, but if you start to rely too much on a sweet smile, rather than rolling your sleeves up you may find that you're under pressure to catch up with duties or chores that you should have done by now. Basically, it's a common-sense day!
Lucky Numbers: 1, 6, 14, 23, 37, 44
---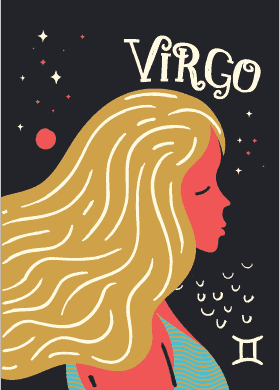 VIRGO | Aug 23 – Sep 22
A shifting vibe is likely to ease the pressure and supply you with a very subtle advantage on one particular front. If there's a decision that you've been struggling with recently, then the planetary line-up will help you move in the right direction. It may not be an either/or situation, though!
Lucky Numbers: 2, 16, 21, 30, 39, 45
---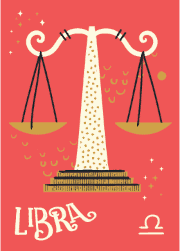 LIBRA | Sep 23 – Oct 22
Lunar influences will usher in a more cooperative vibe for the day. A single opportunity could develop, but you may need to postpone something else in order to take advantage of it. That said; it may not be all plain sailing, since you may well hear a retraction of some sort before the day is through!
Lucky Numbers: 3, 7, 18, 21, 35, 47
---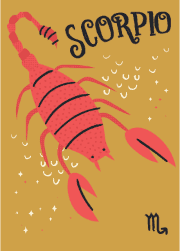 SCORPIO | Oct 23 – Nov 23
Generally speaking, it's not a bad day. Watch what you do and what decisions you make because you may tend to overreact. If a good idea hits a minor glitch, then you can probably rely on others for practical help. In addition; the evening time may bring a romantic interlude!
Lucky Numbers: 4, 11, 20, 29, 38, 42
---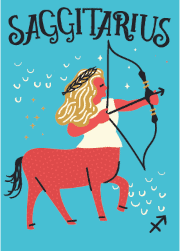 SAGITTARIUS | Nov 22 – Dec 21
A distinctly industrious vibe has the capacity to be slightly disruptive when it comes to incoming information. The long-term outcome of this news may be positive. However, the first stages are likely to be a little unsettling. An unexpected change on the work front could be the start!
Lucky Numbers: 5, 13, 27, 31, 35, 46
---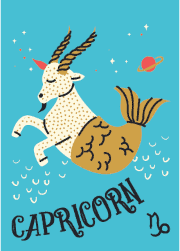 CAPRICORN | Dec 22 – Jan 19
New contacts and connections will be well-aspected. There's also a sense of something easing or an obstruction being partially removed. The chance to start afresh or wipe the slate clean with someone who's either been particularly demanding or overly critical is likely to develop too!
Lucky Numbers: 3, 18, 21, 30, 38, 45
---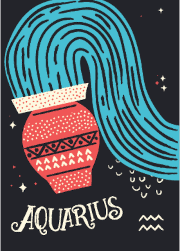 AQUARIUS | Jan 20 – Feb 18
It may be wise to try and limit the effects of a marginally materialistic vibe from the start. While it's always a good idea to feel in control, there is such a thing as getting too immersed in what could be a non-issue, or an easily avoidable one. Don't look for complicated solutions to simple problems!
Lucky Numbers: 7, 12, 20, 36, 39, 44
---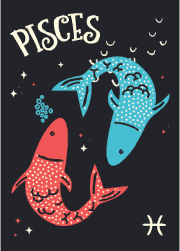 PISCES | Feb 19 – Mar 20
A common-sense vibe bodes well for a work-related matter. It's a day when a recent misunderstanding can be straightened out. However, what you may not notice is a fiery undercurrent, which may well influence your decisions and attitudes when it comes to personal resources!
Lucky Numbers:  3, 8, 14, 23, 38, 45
---
This was the free astrology for today. Catch your daily Lucky Numbers and Horoscopes right here!
Horoscope content supplied under license. The feature and content may not be reproduced or distributed electronically, in print or otherwise.