Excuse me? Did we hear correctly? A day where we get to CELEBRATE wearing the most comfortable thing ever?? We're in! So be sure to mark your calendar on 21 January each year because another year cannot go by without celebrating International Sweatpants Day.
The journey of the sweatpants – from 1920 to 2022
Sweatpants have been around for nearly 100 years and were originally designed for athletes and comfort. The French company, Le Coq Sportif, designed the first pair of knitted grey jersey pants in the 1920s and the world never looked back.
The jersey pants didn't stick around too long, though, as the American clothing manufacturer, Russell Atheltic, reinvented the pants by replacing the material with soft cotton in 1926.
But sadly, the everyday person did not yet know the powers and comfort of wearing sweatpants as a normal outfit since it was not accepted as respectable dressing. And only in the 1960s and 1970s was it less frowned upon to wear them. This was mainly because athletes were at the centre of attention and were associated with the look. And in the 1980s, the hip-hop culture and rappers fully embraced the sweatpants look as it became more and more popular.
But of course, the biggest moment for sweatpants is in the 21st century with social media users sporting different sweatpants mirror-selfies every day. The look became less associated with fitness and more with a certain laid-back style and casualness.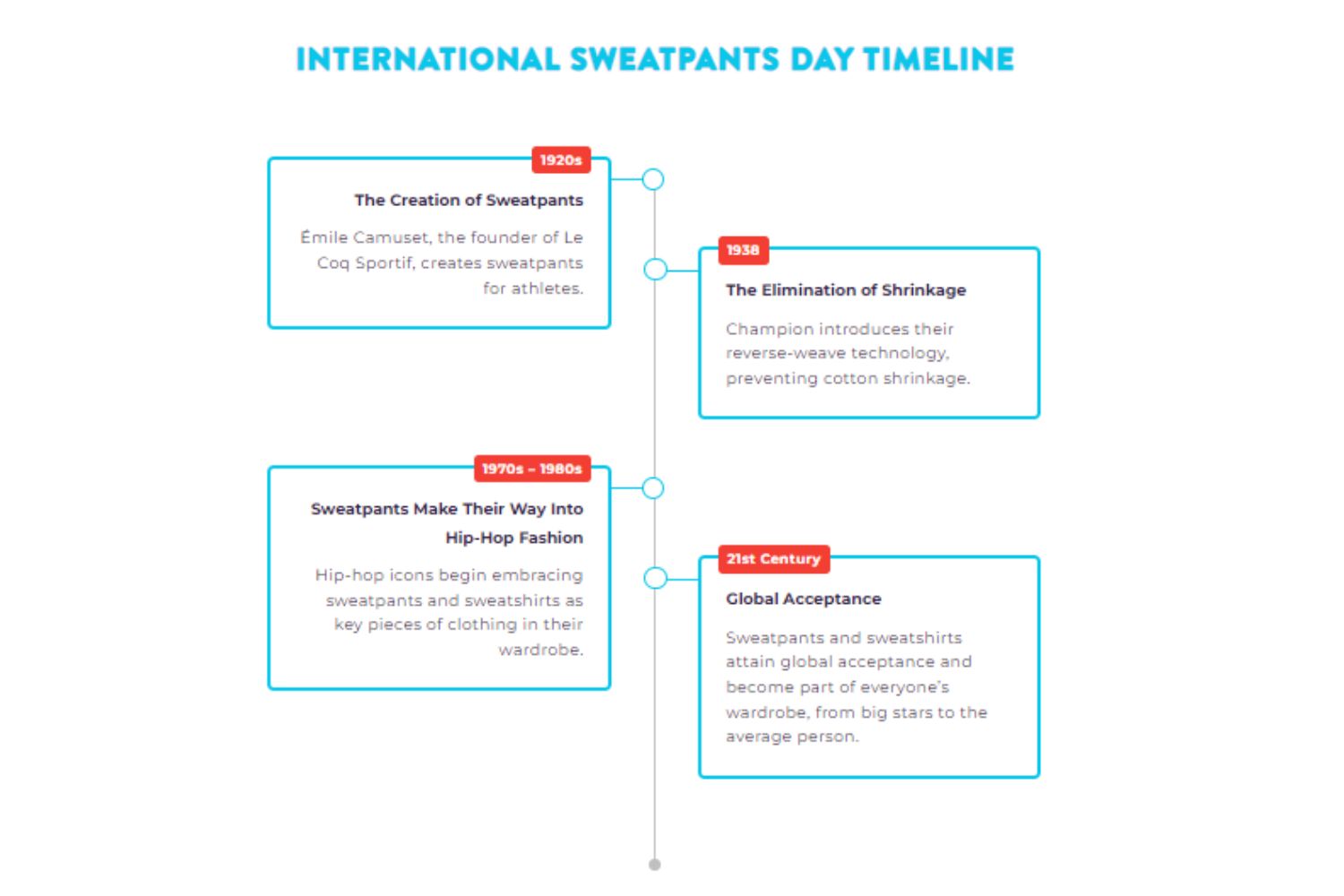 How to celebrate Sweatpants Day
I think this one goes without saying, but the best way to celebrate is to actually wear sweatpants!
And since you're already feeling comfy and relaxed, why not do something that fits your mood? Try some sweatpants-appropriate activities like yoga, reading, or just relaxing on the couch.
I guess we also can't forget that sweats are ACTUALLY for working out purposes. So maybe before you get too deep into relax mode, challenge yourself and get a great workout session in while wearing your sweatpants.
And lastly, why not challenge your friends and host a sweatpants party – from homeless person to sweatpants chic. The worst and best dressed gets a prize!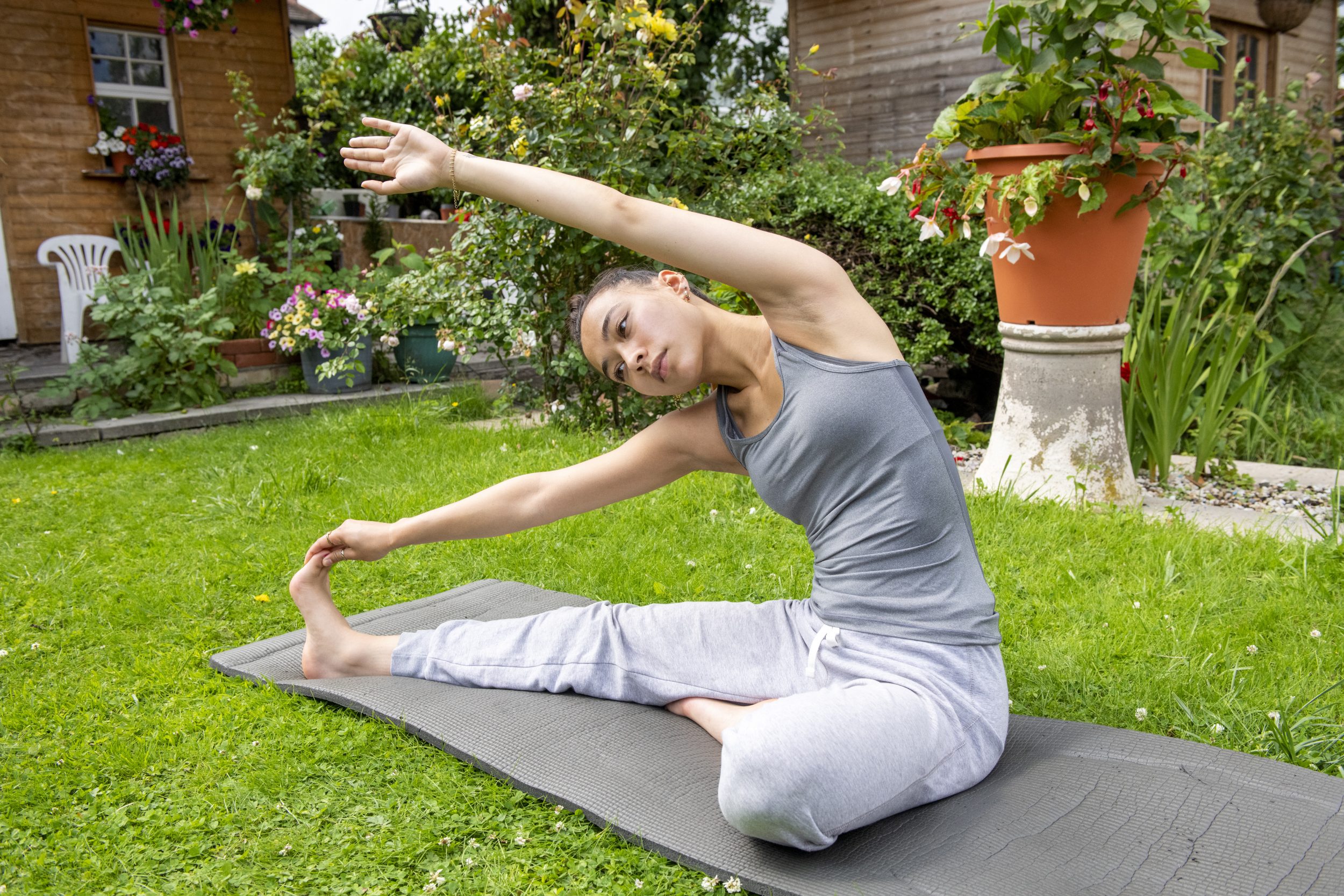 Make it fashion
Just because you're in sweats, doesn't mean you can't still look good! So, if you're one of the unlucky ones that actually need to leave the house today, make it fashionable while still celebrating sweatpants day!
Grab your best-fitted sweats, a cute top and throw on some jewellery for some extra bling. And if you really want to push the boundaries, throw on a pair of cute heels or boots!