Halyna Hutchins was the director of cinematography for Alec Baldwin's new western film "Rust". Hutchins tragically died after Baldwin shot her with a Colt.45 as he was pointing it straight to the camera. The live round passed through her torso and struck director Joel Souza in the shoulder.
Halls "cannot recall"
During the investigation, assistant director Dave Halls told detectives that he recalls seeing ammunition in the weapon before handing it to the actor. However, it is not unusual for moviemakers to use inert or dummy bullets in prop guns.
According to an affidavit, Halls also couldn't remember whether the film's armoured, Hanna Gutierrez-Reed, "spun the drum" to show what was inside the gun.
And when Halls handed Baldwin the weapon, he did so by using the phrase "cold gun". This is industry lingo for an inert firearm.
This is not the first bad encounter Halls had on set, however. He had previously been fired from the movie Freedom's Path in 2019 after a gun unexpectedly discharged on set. A crew member was injured.
500 Rounds of ammunition found on set
Detectives believe that the ammunition found on set is a mix of blanks, dummies, and live rounds.
"We have recovered what we believe to be possible additional live rounds on set. We're going to determine how those got there, why they were there because they shouldn't have been there," Sheriff Adan Mendoza told reporters.
"There was some complacency on this set and I think there are some safety issues that need to be addressed by the industry and possibly by the state of New Mexico," Mendoza added.
As the film's armourer, Gutierrez-Reed (24), would have been responsible for all weapons and gun safety, it would have been her responsibility to keep them locked away when not in use.
According to Gutierrez-Reed, on the day of the incident, all guns were secured during lunch, however, the ammunition was not.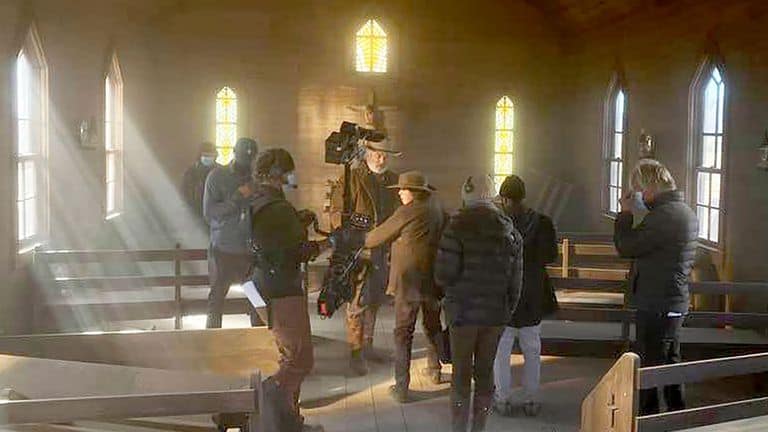 "I anticipate that everybody's going to be sued"
These are the words of legal consultant Byran Sullivan. According to Sullivan, he believes that Baldwin and his fellow producers are likely to face action for civil damages.
Sullivan also added that Baldwin is expected to be named in any lawsuit because of his "deep pockets" and his fame.
"A plaintiff's lawyer would definitely want to name Alec Baldwin to get the money in there," he added.
On the other hand, legal experts have also stated that it is unlikely for Baldwin to be charged with a crime, even though there is no doubt that he pulled the trigger.
"(Baldwin) appears to have reasonably believed that this was not a loaded weapon," said University of Southern California law professor Gregory Keating. This fact helps Baldwin's case and makes him short of being culpable for involuntary manslaughter.