The annual Cape Town Cycle Tour took place over the weekend on Sunday, 10 October. And this marked the 43rd edition of the Cycle Tour.
Nolan Hoffman wins his fourth Cape Town Cycle Tour
Nolan Hoffman won his fourth title on Sunday, which makes him the second most successful men's rider in the cycle tour. He claimed the championship by finishing the tour in 2 hours, 37 minutes, 12 seconds.
The 36-year-old ENZA team rider delivered the perfect sprint after surviving the Chapman's Peak and Suikerbossie climbs. Hoffman managed to beat Christiaan Janse van Rensburg and Craig Boyes with just a few meters.
"This is definitely the title that means the most. It has been a tough time for my family over the last 18 months and we have lost family members to Covid. I am just blessed to be healthy and be able to win," Hoffman said.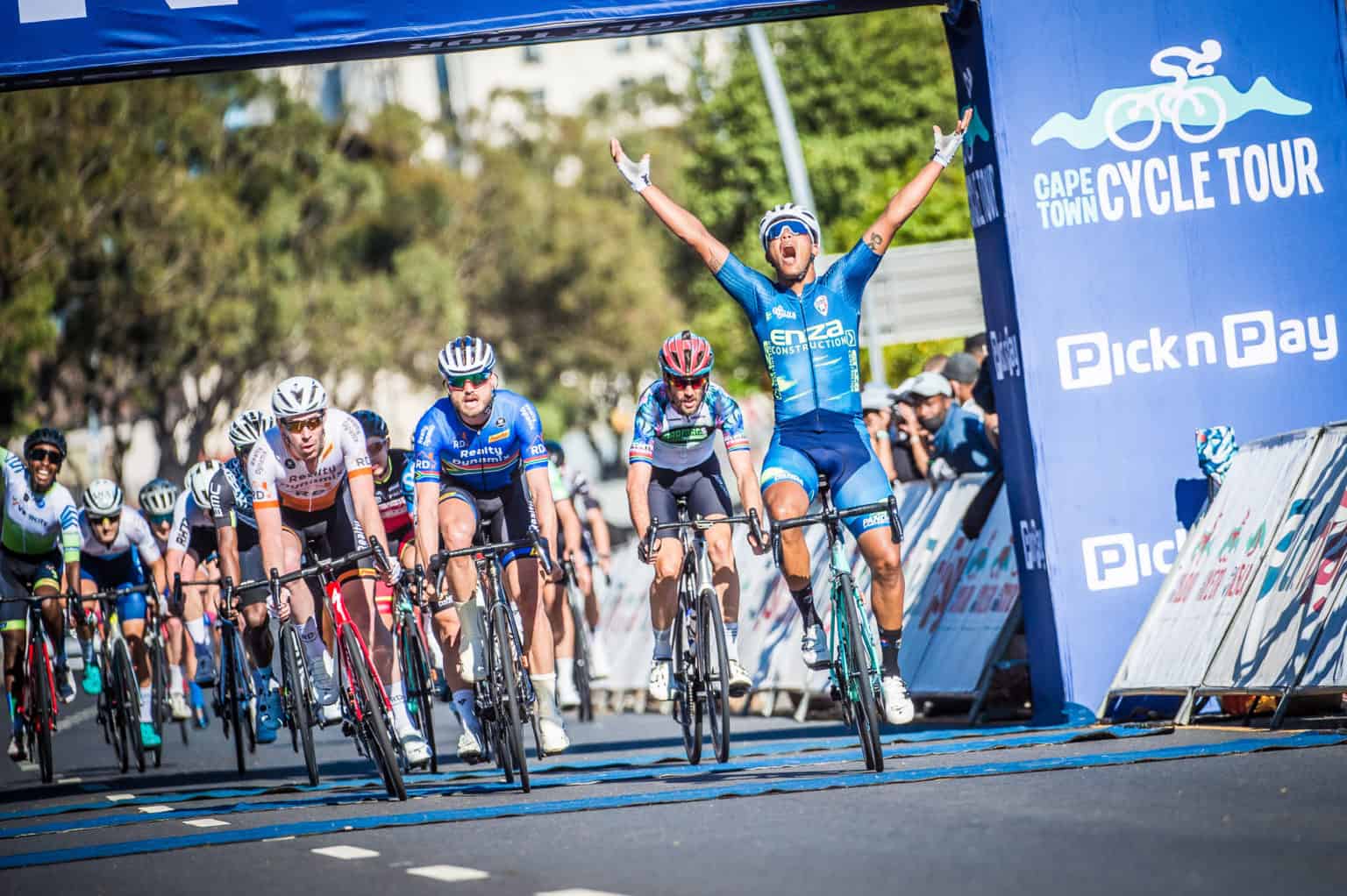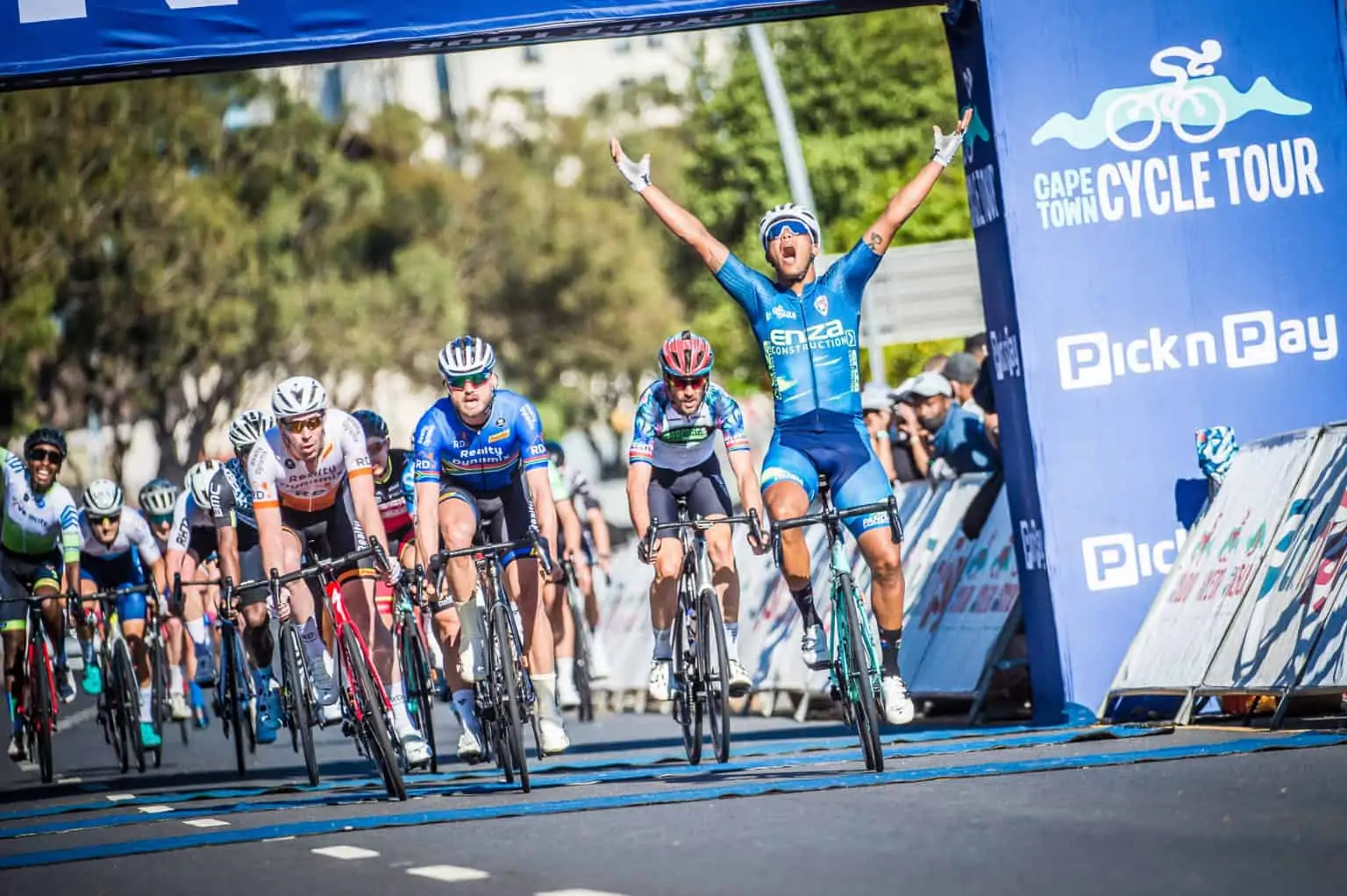 Le Court De Billot wins her second title
Kim Le Court De Billot, who also won the cycle tour in 2018, took the title in the women's race. The proud cyclist finished the cycle tour with a time of 2 hours, 13 minutes, 37 seconds.
Le Court De Billot was part of a select group of six riders that managed to pull away from the group starting at Chapman's Peak. The group included SA champion Hayley Preen, top mountain biker Candice Lill, UK triathlon star Emma Pallant, Kelsey van Schoor and S'annara Grove.
"I felt confident on the climbs, felt I was in the right place and my legs were good," Le Court de Billot. "I tried to save my legs for the sprint because I had confidence in that. I'm just glad I could pull it off for my team."