All-TGRSA podium at Round 4 of SARRC
All-TGRSA podium at Round 5 of SARRC
Lategan/Cummings win both rounds
Manufacturers' Award for Toyota during both rounds
BOTHAVILLE, FREE STATE – TOYOTA GAZOO Racing SA (TGRSA) fielded a four-car team for the Nampo 400, which constituted Rounds 4 and 5 of the 2022 South African Rally-Raid Championship (SARRC) over the weekend of 30 September and 1 October. The squad dominated the double-header, achieving a clean sweep of podium positions for both rounds, with Henk Lategan and Brett Cummings winning twice in a row.
"This was an astounding weekend for the team," said an ecstatic TGRSA Team Principal, Glyn Hall, after the race. "Everything went according to plan for us, and Henk really showed his class by winning twice – once from tenth on the road, and once from the front."
Results was needed
For Lategan, a good result was desperately needed in his quest to defend his crown as defending SARRC champion, as he found himself trailing teammate Giniel de Villiers in the overall standings, after three rounds of the season. But two consecutive victories put Lategan right back in the mix, with just two rounds to go in the 2022 championship.
While Lategan and co-driver Cummings undoubtedly made the most of the weekend, each of their teammates found their own times to shine, ensuring stunning results for the entire team over the course of the weekend.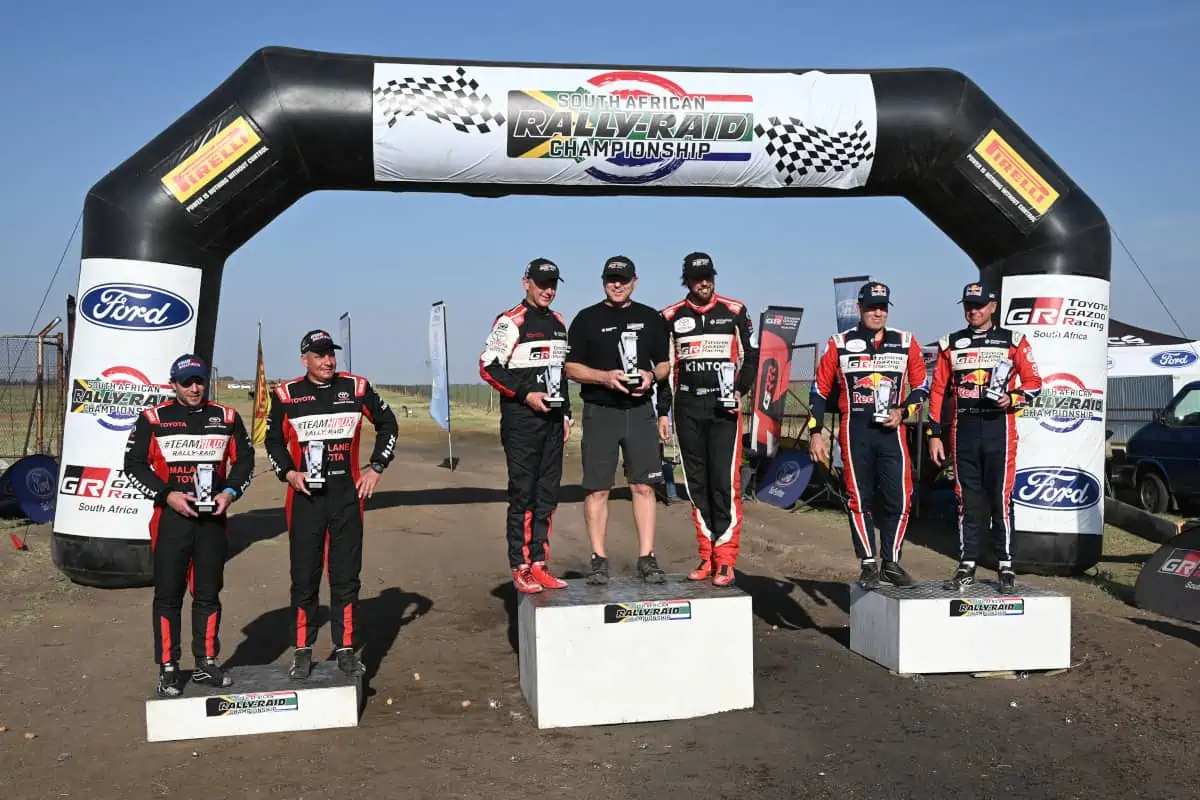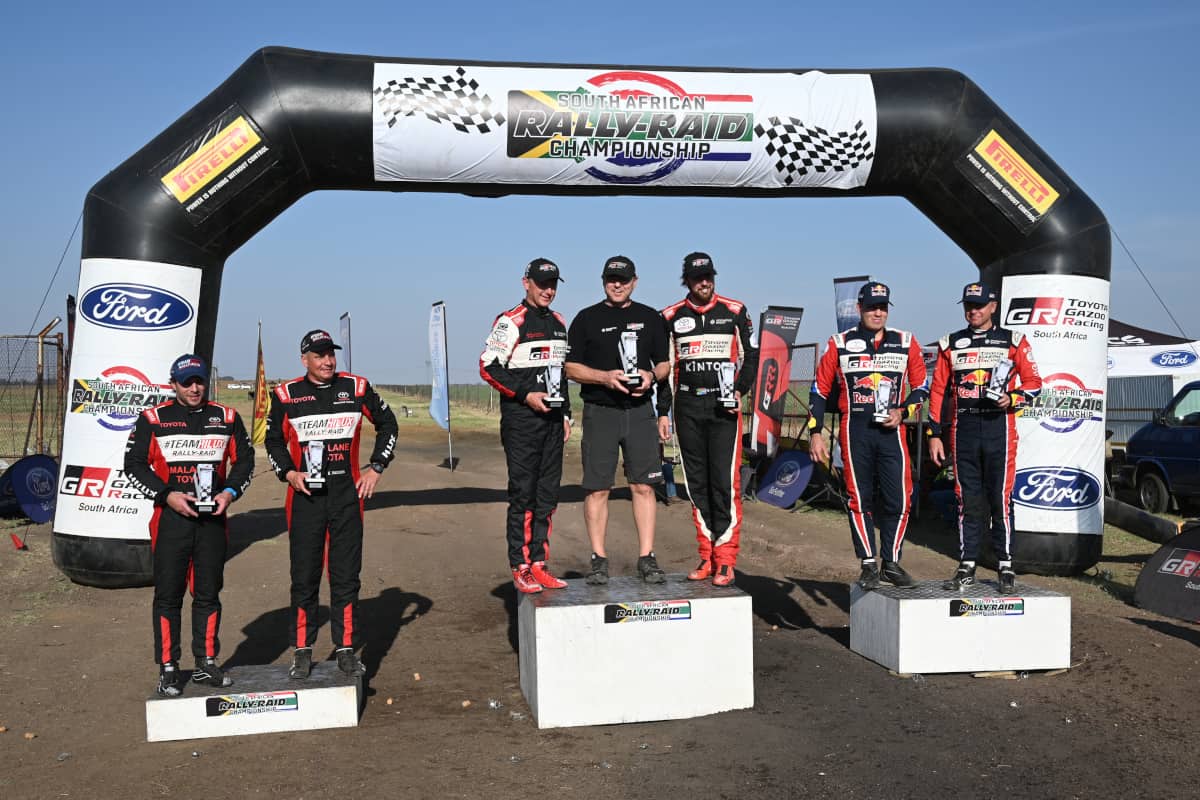 Pleased with results
During Round 4, which took place on Friday, September 30, 2022, it was Guy Botterill and co-driver Simon Vacy-Lyle who went second-fastest, trailing Lategan/Cummings to the end by just shy of two minutes. De Villiers and co-driver Dennis Murphy recorded a third-place finish for the round, ensuring that they stayed in touch with the lead in the championship fight.
Round 5 saw De Villiers/Murphy improve on their finish from the day before, moving into second place for the round. They finished 1min 42sec behind the flying Lategan/Cummings. Shameer Variawa and co-driver Danie Stassen went third-fastest, completing the second all-TGRSA podium for the weekend.
"Overall, we're not only pleased with the results, but also with the progress we've made with the testing and development of the new parts and setups that we ran this weekend," continued Hall. "We are always hunting for more performance in our quest to continuously improve our Dakar-winning GR DKR Hilux T1+, and this weekend served as confirmation that our latest developments are working as expected."
The team will head to the final double-header of the season on the weekend of 11 and 12 November, at the Parys 400. This will be for Rounds 6 and 7 of the 2022 SARRC, where the season will ultimately be decided.
TOYOTA GAZOO Racing South Africa Acknowledges Its Sponsors and Specialist Official Suppliers and Technical Partners
Toyota enjoys a mutually beneficial relationship with TOYOTA GAZOO Racing SA, Innovation Group and Toyota Financial Services. Also Hallspeed, Motus Toyota, SKF, Spanjaard, Mastercraft, Edgecam, Supreme Springs, Shatterprufe, Smith's Manufacturing, Lumotech and Plan-C Productions.
Content and images supplied via MotorPress