IOS 16 has arrived and is available for installation for those who might have missed it. Sadly though, the update is only available for iPhone 8 users and upward.
Thus far, the IOS 16 update is by far the most intriguing update for iPhone users as the new updates give them value for their money with new features to help lighten your load and even remind you about important things.
Who is able to get the IOS 16 update?
Presently, all iPhone users from versions 8 and upward will be able to get the latest update on their devices. It is also possible to get the update from your PC. Additionally, WatchOS 9 also has some new features that'll come in handy.
What are the features of the new update?
Right now, iPhone users are able to access multiple new features. But, one feature, in particular, has the users in awe as the lock screen got an entirely different interface. This comes as the time and date appear at the top and is customizable with any color. It is also noteworthy that the lock screen can be changed if you would like to add anything else to it.
Another feature that has changed includes incoming messages. While new messages have previously appeared on top, the messages will now be displayed at the bottom of the screen like widgets.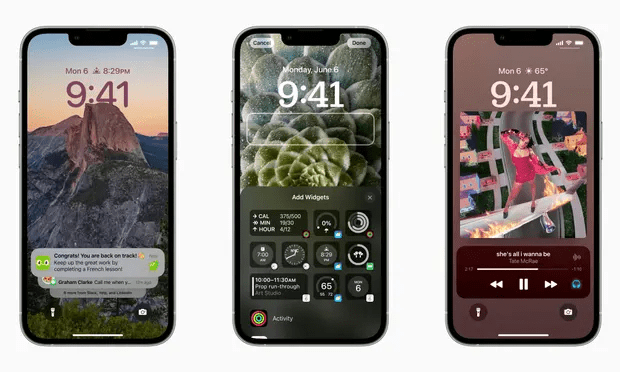 Most notably though, the new IOS 16 update allows customers to delete emails that may not have attached a document or added a recipient within ten seconds of sending the email.
Read More: Eskom moves to stage 4 load shedding following the sudden tripping of three power stations
What's more, is that IOS 16 also allows messages to be deleted within a certain time frame after sending them to a recipient. However, this feature will not work if the user on the other end does not have the update. Which leaves you with a deleted message that is still visible on the other end.
How to get the latest IOS 16 update
Like most updates, installing the new software is pretty easy. To enjoy all the new features, simply locate Software Update and install the newest version of the operating system.
Lock screens, Images, and passkeys
To make the most out of your device, it is essential to know that you are able to have multiple lock screens. That is if you would like to separate work from your personal lock screen. In that way, the focus filter will block out any unwanted messages while you're using your personal interface.
While that comes in handy, IOS 16 also allows you to take objects out of images and post them to social media. Whether you want to focus on one part of an image or simply use one part of an image, you're surely able to do so.
Among other things, the IOS 16 update made some visible changes when it comes to deleted content. This comes as users are only able to access these deleted files with facial recognition or a biometric fingerprint.