While in the midst of celebrating tourism month, South Africa received the news that, after watching SA content, international Netflix viewers were 3.1 times more likely to make SA their number one travel destination.
International viewers find SA characters "more relatable"
The Cultural Affinity survey was conducted by Netflix among subscribers from Canada, Germany, the US, the UK, Brazil and France. According to these viewers, SA's landmarks and monuments stood out in the documentary My Octopus Teacher and the drama Blood & Water. SA's creative scene also drew attention in the comedy show Seriously Single.
The survey also showed that viewers actually identified more closely with SA's culture. So much so, that they were 5.6 times more likely to want to learn Afrikaans.
"They saw themselves reflected in those stories. One US viewer said they felt people in South Africa have the same aspirations and life experiences as those in their country," says Netflix Director of Public Policy for sub-Saharan Africa, Shola Sanni.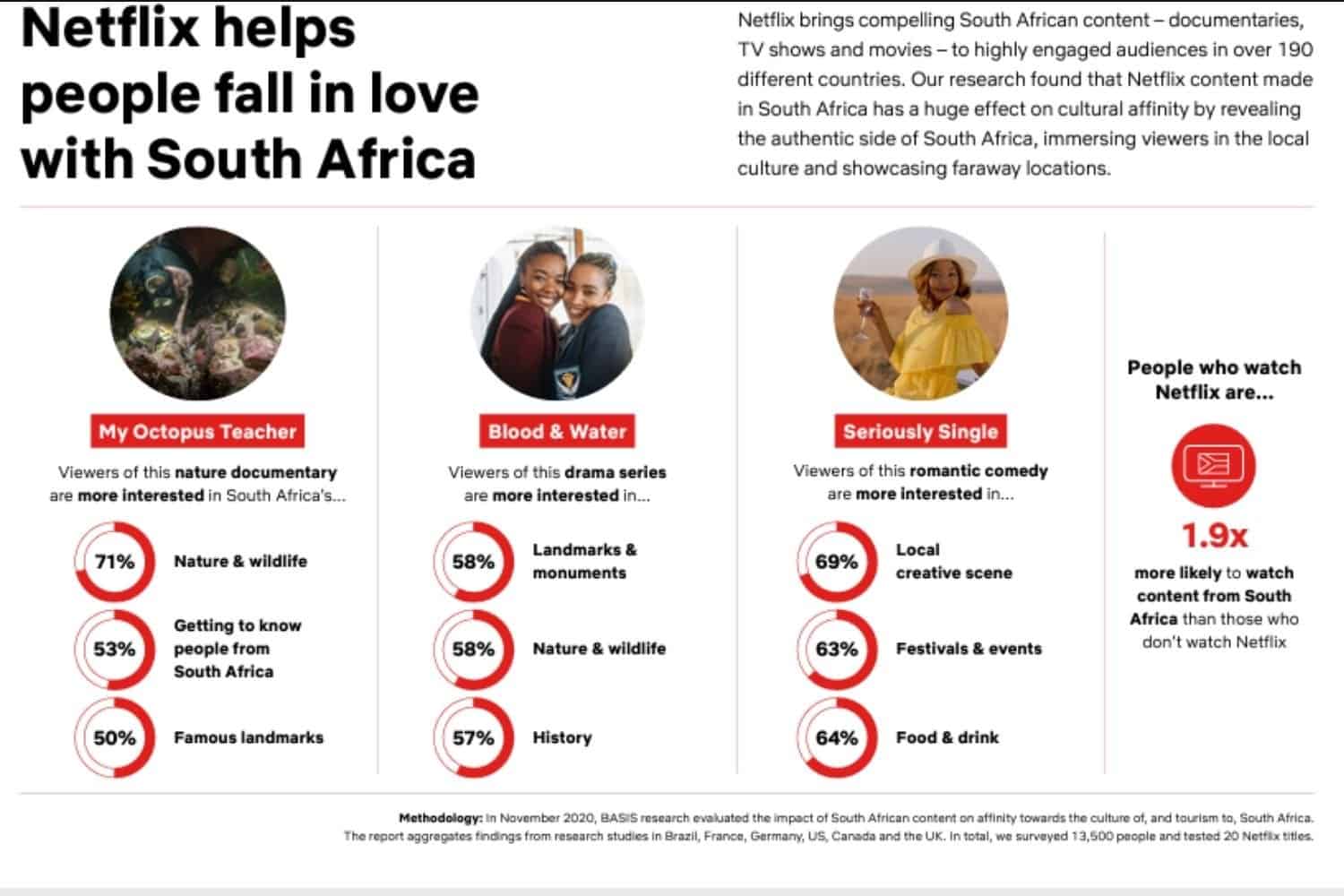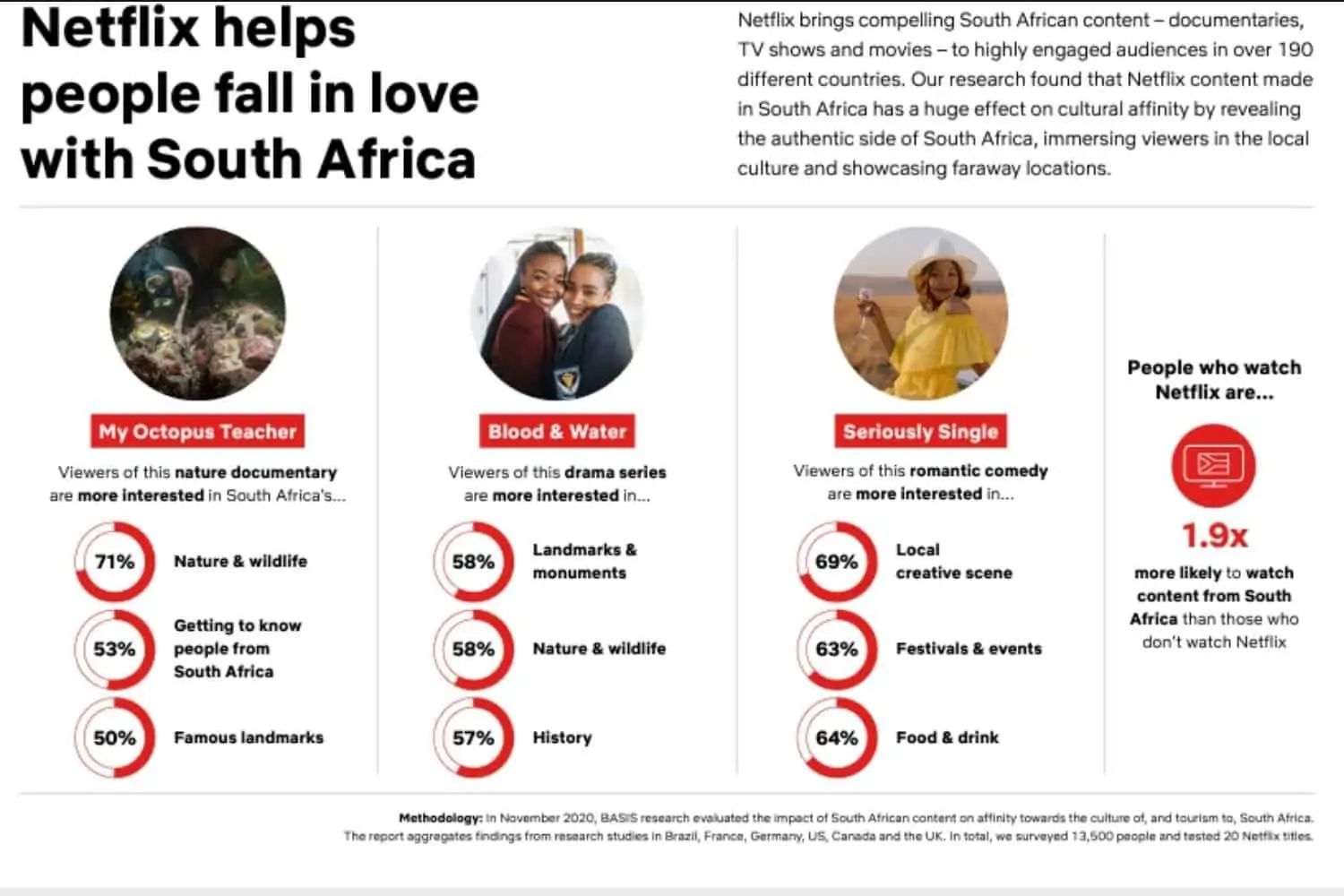 The survey could bring hope to the SA tourism scene
The Netflix survey was released at Africa's Travel & Tourism Summit last week and showed that SA could still be an attractive destination for tourists. This is important especially after international travel took such a hard knock due to the Covid-19 pandemic.
This also comes as good news ahead of the December holidays. Major travel markets like the US are starting to relax travel restrictions to and from the US to SA.
ALSO READ: Western Cape on a mission to reignite the tourism scene