Ryan Gosling was welcomed to the TAG Heuer family at a lavish party in Beverly Hills. And it was the first significant party hosted by the watch company in the United States since March of 2020.
"We're delighted to be back in LA to introduce and celebrate the newest member of the TAG Heuer family, Ryan Gosling. Our brand has strong historic ties to Hollywood so it was only fitting that we would return for this meaningful announcement," said TAG Heuer CEO, Frédéric Arnault.
"Ryan as an actor is fearless and committed to excellence. We couldn't be happier to enter this unique partnership, one that is such an authentic and powerful match of values and ambitions between Ryan and TAG Heuer and from which you can expect great things," he added.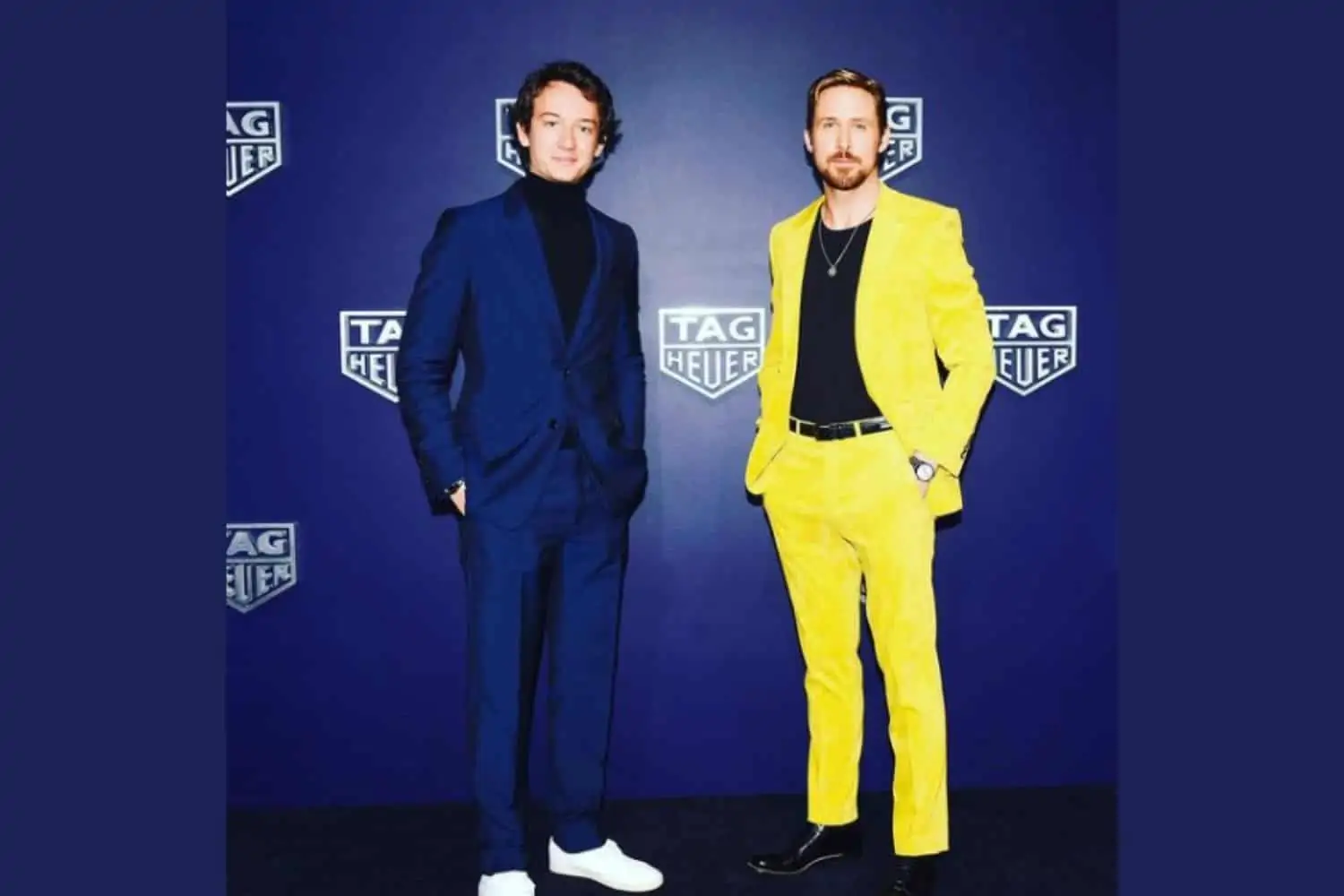 Gosling feels connected to the brand of TAG Heuer
It came as a surprise to many that the actor agreed to a partnership. Especially since he is known for keeping his life as private as possible. However, Gosling explained that TAG Heuer is a brand that he actually feels connected to.
"Time, in general, is just something I think about a lot now. My kids are growing up fast so I keep an eye on the clock in a way I never used to."
To kick off the partnership, the company launched the TAG Heuer Carrera Three Hands – a sporty and elegant three-hand watch. This watch pays homage to one of Gosling's most memorable roles in Drive.
"Partnering with such an iconic brand which has been a pillar of excellence for more than 160 years was an easy decision. I really enjoyed working on this first AD campaign with Pari Dukovic, a photographer whose work I admire," Mr Gosling said.
According to the brand CEO, a Gosling-designed watch can also be expected.
"His involvement goes beyond a typical ambassador," Arnault said, adding, "He's going to design his own watch for himself. There are many things we're going to do together."