Chloë Grace Moretz and Algee Smith are set to star in a brand-new Hulu film directed by Mattson Tomlin. The name of the film is Mother/Android. The new film marks the feature directorial debut of "Project Power" and "The Batman" screenwriter Tomlin.
Hulu has announced that the release date for the upcoming movie is set for December 17, and also unveiled the first set of images from the sci-fi film.
What is Mother/Android about?
Set in the near future, Moretz stars as Georgia, who is days away from the arrival of her first child with her boyfriend Sam (Smith). Mother/Android follows the couple through their treacherous journey as they try to escape their country which is now in the grips of an unforeseen war with artificial intelligence.
The couple must face "No Man's Land" – the fortress at the centre of the android uprising – in hopes of reaching safety before Georgia gives birth.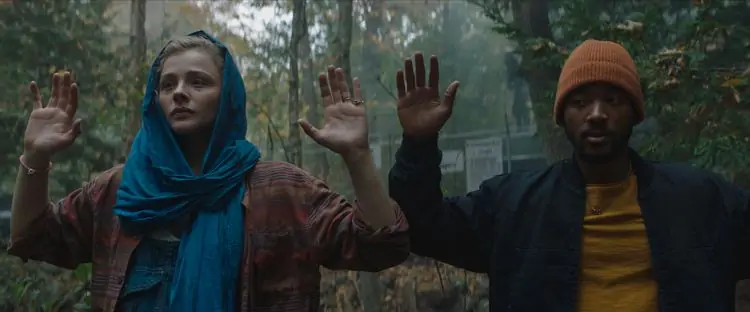 A look at the film's first images
Our first look at the Mother/Android pictures shows us what look like humans, but with glowing blue eyes. It also reminds viewers of a zombie apocalypse idea as these android-human-hybrids seem to be attempting to break out from behind a fenced-in door.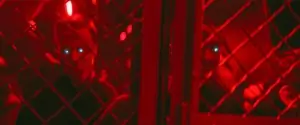 We also see a determined-looking Raúl Castillo in what looks to be a workshop area. One of the lenses on his glasses is cracked and he's looking cautiously at something. Could he be on the attack? Or perhaps on the defence?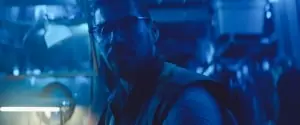 ALSO READ: "Spencer" trailer showcases Kristen Stewart as Princess Diana