Enter the cosmic embrace as it unfolds its celestial wonders. Today, the planetary alignments offer a unique symphony of energies, inviting each zodiac sign to dance with the universe's rhythms. Whether you're seeking love, success, or moments of introspection, the stars stand as your cosmic guides.
Envision the celestial alignments as whispers from the universe, guiding you through a day filled with potential and cosmic revelations. May the cosmic forces inspire and illuminate your path, weaving moments of joy, growth, and fulfillment into the fabric of your unique journey.
Today's Motivational Quote
Few delights can equal the presence of one whom we trust utterly. — George MacDonald
Wisdom from around the World
Words must be weighed, not counted. — Polish Proverb
Chinese Proverb
Remember to dig the well long before you get thirsty.
For those of us born on this day:
Happy Birthday! The months ahead are likely to start with a need to overhaul your finances. Balance will be the key to healthy finances in the weeks running up to Christmas, and balance will be the key when it comes to relationships in the New Year. It could be that single Scorpios meet someone who's not entirely suitable around this time; just listen to what people are saying! There will be more romantic distractions in the spring and again you could find that you're investing your energies in the wrong place! Certain planetary oppositions in the summer suggest a shift in your career or school; this might feel unsettling at the time, but you'll gradually start to see the benefits of the changes. September could seem like a washout, but October will be a vibrant, happening month!
---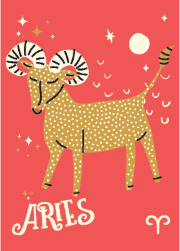 ARIES | MAR 21 – APR 19
It's not the most reliable day, since there's a slight propensity to push your luck a little too far. Personal gains may be possible, but there may be a 'hidden cost.' You may even face a direct either/or choice, which may see you having to choose between securing a gain and ruffling quite a few feathers!
Lucky Numbers: 3, 17, 22, 26, 30, 47
---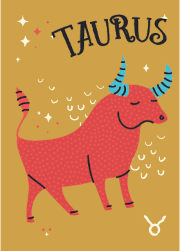 TAURUS | Apr 20 – May 20
Contradictory influences are likely to have you contemplating a new path that may not be entirely clear just yet. It's certainly not a day to stray beyond your comfort zone on the material front. Don't push yourself into taking a course of action that perhaps sits uneasily with you!
Lucky Numbers: 3, 5, 14, 28, 33, 45
---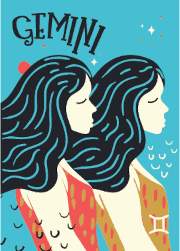 GEMINI | May 21 – Jun 20
The moon in your sign will radiate a subtle vibe: it's likely to be pushy, but obstructive. It may feel like one of those days where whatever you do, you encounter slight resistance from one quarter or another. Decisions may be challenged and efforts criticized. It's a day to get through!
Lucky Numbers: 1, 8, 14, 17, 26, 49
---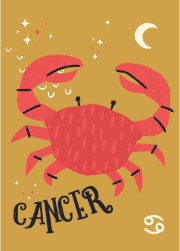 CANCER | Jun 21 – Jul 22
The airy influences will be far more beneficial for practical and material matters than for emotional ones since a subtly insensitive Jupiter/Venus mix could have you underreacting to a suggestion or explanation. If it's possible, you might consider postponing emotional dialogue for a day! While it's a day to play to your strengths, it's certainly a day to counteract any disadvantages!
Lucky Numbers: 2, 17, 19, 21, 30, 47
---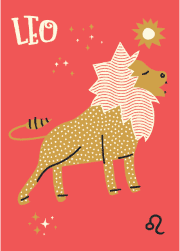 LEO | Jul 23 – Aug 22
It's not the most tranquil day. It's possible that the planetary combinations will exaggerate a very weak good-luck vibe. In addition; you may notice that other people aren't as amenable as usual. It may be a wiser strategy to recheck something – possibly connected to incoming news discreetly!
Lucky Numbers: 3, 5, 14, 26, 38, 43
---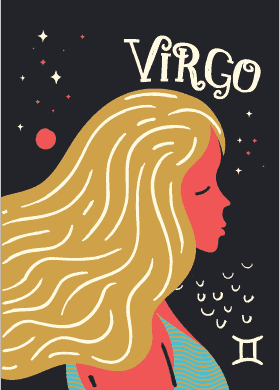 VIRGO | Aug 23 – Sep 22
You're likely to be in a stronger position than most other signs since you'll be able to sense when to act and when to hold back. That said; you'd be wise not to deliver uninvited advice to colleagues. In addition; it's possible that you'll need to think about whether to draw someone's attention to a minor discovery!
Lucky Numbers: 7, 12, 20, 39, 43, 47
---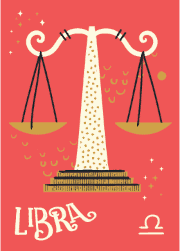 LIBRA | Sep 23 – Oct 22
You're likely to be able to tap into the rather weak luck factor without incurring too much of a penalty. That said; it's still a day where previous agreements may become unstuck, while certain plans may unravel to an extent. Something you say could also be taken in the wrong way!
Lucky Numbers: 5, 14, 16, 26, 38, 46
---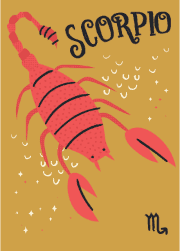 SCORPIO | Oct 23 – Nov 23
A marginally driven vibe may well put you in a rather prickly mood. Asking for a little support and assistance will make this day a lot easier on one level, but you may feel compelled to demonstrate your strengths quite competitively. A slight dip in your self-belief may be the real root cause for this!
Lucky Numbers: 2, 5, 13, 20, 38, 43
---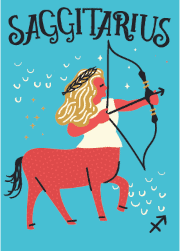 SAGITTARIUS | Nov 22 – Dec 21
There may be a slight reality gap to close, which could be harder than it sounds. Incoming offers and suggestions may be subject to misinterpretation on both sides. However; it's certainly not the best day to openly challenge someone's good intentions. It may be best to wait a day!
Lucky Numbers: 3, 17, 26, 29, 33, 47
---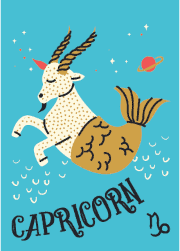 CAPRICORN | Dec 22 – Jan 19
It is likely to be one of those days where you just can't quite get yourself into gear. This won't be helped by the highly contradictory Jupiter/Venus mix. You may even find that you're quite hard to please. This mood will pass, so try not to ruffle any feathers on the work front until it does!
Lucky Numbers: 5, 18, 21, 25, 34, 40
---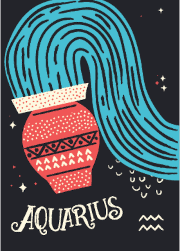 AQUARIUS | Jan 20 – Feb 18
You have the potential to be either a very calming influence or a very demanding one, thanks to the pull of two very different vibes. As with others, it's a day to watch what you say and how you say it. You'll certainly have the option to express yourself gently and tactfully!
Lucky Numbers: 2, 17, 21, 24, 36, 48
---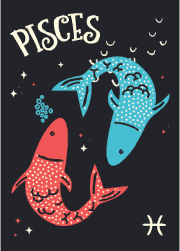 PISCES | Feb 19 – Mar 20
A couple of unhelpful aspects could have you being a trace insensitive to someone's feelings. In addition, a rather insensitive Jupiter/Venus mix suggests that you'll be inclined to take a very one-sided view on what you assume is a trivial matter. Some swift back-pedaling after today may be required!
Lucky Numbers:  9, 14, 19, 27, 38, 42
---
This was the free astrology for today. Catch your daily Lucky Numbers and Horoscopes right here!
Horoscope content supplied under license. The feature and content may not be reproduced or distributed electronically, in print or otherwise.