Step into the cosmic realm as it unveils its astrological wonders. The planetary alignments paint a celestial canvas, inviting each zodiac sign to dance with the energies that shape the day.
Today, the cosmic forces beckon you to attune to the rhythms of the universe, unveiling a day filled with opportunities and challenges. Let the stars illuminate your path, providing valuable insights and cosmic nudges that inspire you to make the most of this Saturday. May the universe's wisdom guide you toward moments of joy, growth, and fulfillment.
Today's Motivational Quote
If you want to be listened to, you should put in time listening. — Marge Piercy
Wisdom from around the World
Women in mischief are wiser than men. — English Proverb
Chinese Proverb
The superior man can find himself in no situation in which he is not himself.
For those of us born on this day:
Happy Birthday! The months ahead are likely to start on a relaxed note as the number of planets starts to congregate in fun-loving Sagittarius, and things that you've been worrying about will seem to melt away of their own accord. The run-up to Christmas looks as though cash will be in abundance, but you will tend to overspend! Don't worry though; from March through to May both money and romance are looking fabulous. Your high point will be June when the planets combine to offer a wonderful new beginning in relation to your career or future career, although August might be quite a challenging month, when a friendship is put under the spotlight. However, September will imbue you with a great deal of wisdom and insight, which will enable you to make some long-overdue decisions regarding an ongoing problem!
---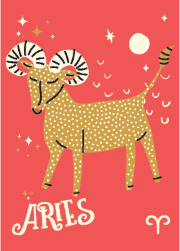 ARIES | MAR 21 – APR 19
Communication features strongly for you but you may need to bear in mind that you're likely to regard any developments in a very favorable light. This may not be the best approach, since a minor complication is likely. It might not be a bad idea to be a little more skeptical!
Lucky Numbers: 2, 7, 15, 21, 30, 47
---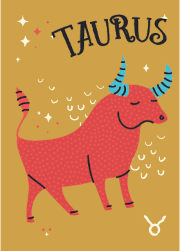 TAURUS | Apr 20 – May 20
While the overall vibe is likely to feel bright and breezy, don't assume that everything is going smoothly. The rather disruptive airy influences could exaggerate good news on the material front. It may not be a good idea to ignore or dismiss a minor 'warning' signal of some kind!
Lucky Numbers: 3, 18, 24, 36, 42, 45
---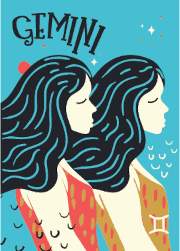 GEMINI | May 21 – Jun 20
It's a day where you may well lean towards slight vanity, thanks to a string of lunar aspects. A seemingly infallible attempt to make a great impression could backfire unexpectedly since it's a day when colleagues are far more likely to zoom straight in on any weak spots!
Lucky Numbers: 8, 13, 21, 30, 34, 43
---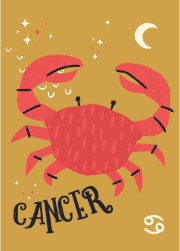 CANCER | Jun 21 – Jul 22
The moon bodes reasonably well for material matters, but only to an extent. The problem may be that you experience an internal conflict between planning and action. The slightly obstructive vibe may call for tweaks, but you may not be inclined to shift your position at all!
Lucky Numbers: 1, 7, 15, 23, 29, 36
---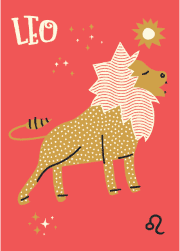 LEO | Jul 23 – Aug 22
It's perhaps a day to concentrate on what is going right, as opposed to what may be going wrong. Specifically, resist a tendency to give up a little too quickly when something seems to go off course since there is the potential to boost your reputation on the work front, which may develop out of an earlier let-down!
Lucky Numbers: 5, 14, 27, 32, 38, 42
---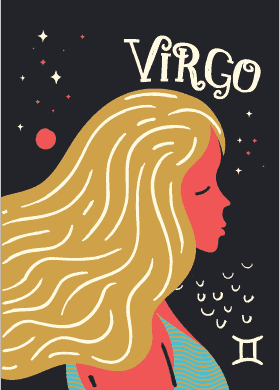 VIRGO | Aug 23 – Sep 22
The airy vibe is likely to create a slightly scattered start to the week. Let the wise old saying: 'a stitch in time saves nine' be your guiding mantra. If you dismiss a series of very minor glitches you may find that they will soon mount up into something that is perhaps less easy to deal with!
Lucky Numbers: 6, 11, 20, 29, 35, 41
---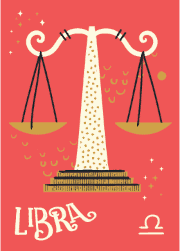 LIBRA | Sep 23 – Oct 22
You might find that there's a strong hint of expectation in the air, although this is not likely to develop into anything concrete or visible just yet. You may just be picking up on the imminent planetary shifts. It's certainly a day to keep your feet on the ground and address present matters!
Lucky Numbers: 7, 15, 26, 34, 47, 49
---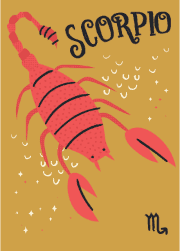 SCORPIO | Oct 23 – Nov 23
Incoming news may feature. It is possible that you'll have mixed feelings about one particular piece of news, and while it may be a little testing, it's likely to take you in the right direction. This could be connected to a developing emotional issue, which could undergo a further change later in the week!
Lucky Numbers: 2, 5, 14, 23, 30, 48
---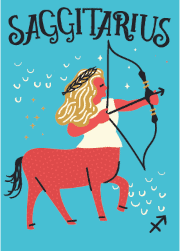 SAGITTARIUS | Nov 22 – Dec 21
Watch out for a slightly dismissive approach. An error of judgment arising from a more reckless approach may require your immediate attention and a reluctance to own a mistake could rebound later in the day. It's not a day to ignore any sensible advice or guidance either!
Lucky Numbers: 3, 16, 19, 21, 35, 42
---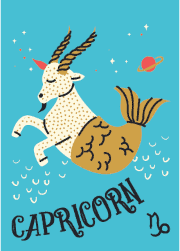 CAPRICORN | Dec 22 – Jan 19
A contradictory vibe is likely to misdirect your attention somewhat. It's perhaps a day to close any metaphorical loopholes whenever you find them. In addition; don't let a sense of pressure build up. Any material/financial concerns should be dealt with as firmly and decisively as possible.
Lucky Numbers: 8, 13, 27, 29, 30, 47
---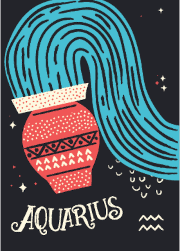 AQUARIUS | Jan 20 – Feb 18
Today's rather distracting vibe can be kept under control, if you can avoid being a little too critical. The way you act may well have an influence on the way others react. With this in mind, it's a day to be visibly consistent and fair, especially if you want to resolve an ongoing matter verbally!
Lucky Numbers: 2, 15, 21, 32, 36, 43
---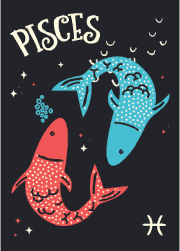 PISCES | Feb 19 – Mar 20
The start of the week may be hard work and those matters requiring a little logic may seem to hit a slight block. It's a day where you may be inclined to be swayed by your heart rather than your head. However, imminent planetary shifts later in the week could vindicate one specific decision made today!
Lucky Numbers:  6, 11, 14, 20, 26, 35
---
This was the free astrology for today. Catch your daily Lucky Numbers and Horoscopes right here!
Horoscope content supplied under license. The feature and content may not be reproduced or distributed electronically, in print or otherwise.