Whether you're seeking insights into love, career, or personal growth, our horoscopes provide a glimpse into the cosmic influences shaping your day.
The universe is orchestrating a symphony of energies, promising a day of transformative experiences and profound insights. The cosmic tapestry weaves unique stories for each sign, unveiling opportunities for growth, love, and success. Dive into your personalized horoscope to navigate the celestial currents and make the most of this astrologically charged today.
Today's Motivational Quote
Children learn best from example; the trouble is they don't know a good example from a bad one. — Anonymous
Wisdom from around the World
Worry often gives a small thing a big shadow. — Swedish Proverb
Chinese Proverb
Men in the game are blind to what men looking on see clearly.
For those of us born on this day:
Happy Birthday! This is going to be a very eventful year with some real surprises thrown in along the way. As the next year begins you may well think that the main focus is going to be your career of school work. However, as the year progresses you will be swept away by a major romantic interest! Things are likely to be somewhat up and down and you will have to work hard to make this relationship succeed. Keep at it though and you will be really glad that you did. Towards the end of the year, all sorts of different aspects of your life will start to come together with a surprising feeling of predestination and even destiny!
---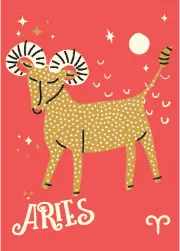 ARIES | MAR 21 – APR 19
In an extension of yesterday, a slightly fretful vibe over something you can't change could lead to frustration and maybe even a minor clash. Don't allow vague discontent to grow out of proportion and don't be tempted to identify it either. Tomorrow will bring a little clarity!
Lucky Numbers: 4, 11, 25, 32, 36, 45
---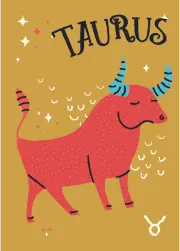 TAURUS | Apr 20 – May 20
The various and shifting lunar combinations point to a rather perfectionist streak. It's a day where you may impose higher standards on several fronts, from your environment to romance, but ease off: it's not the best day for setting difficult targets or being target-driven!
Lucky Numbers: 1, 8, 17, 28, 37, 43
---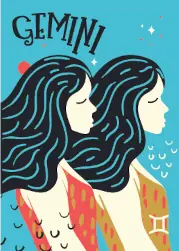 GEMINI | May 21 – Jun 20
Sensible influences are very likely to be undermined by misleading ones and you may well rebel against this vibe with more determination than is necessary. It's not a day to take any risks, even if they are very minor, calculated ones, because it's possible that you'll go one step too far!
Lucky Numbers: 2, 14, 23, 30, 36, 48
---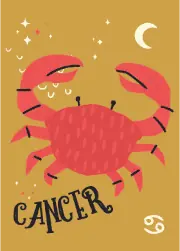 CANCER | Jun 21 – Jul 22
Communications may go a little off-beam. Think before you speak, especially before lunch, because you're likely to put your foot in it with someone. As planetary formations break up in the afternoon, you might find that a couple of metaphorical missteps rebound quite obviously!
Lucky Numbers: 3, 8, 19, 24, 39, 44
---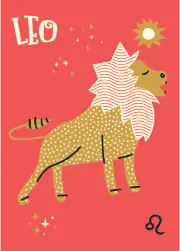 LEO | Jul 23 – Aug 22
A prickly Venus/moon mix may exert more influence than you realize. There's an overly regretful vibe to the day and you may be inclined to dwell on something that's over and done with. Don't let something you can't change occupy your thoughts. Push it aside and concentrate on the here and now!
Lucky Numbers: 2, 16, 23, 30, 37, 43
---
VIRGO | Aug 23 – Sep 22
The general rate of progress is likely to become bumpier as the day progresses. The morning may well point the way to solutions and answers to material/ practical matters, but you may be required to deal with obstructive and reluctant types in order to implement those solutions!
Lucky Numbers: 5, 16, 21, 32, 38, 46
---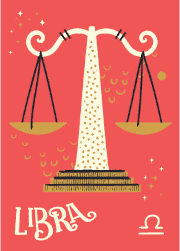 LIBRA | Sep 23 – Oct 22
There may be irritation on two separate fronts. On the romance front, just be reasonable if someone is expecting too much. On the work front, the pressure you feel may well have a hidden or discreet up-side, because it is likely that someone will recognize your efforts in an otherwise prickly vibe!
Lucky Numbers: 6, 13, 25, 31, 38, 47
---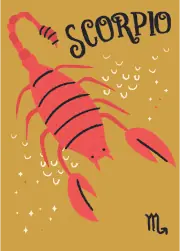 SCORPIO | Oct 23 – Nov 23
The morning's corrective vibe has the capacity to hinder as well as help. Clearing any outstanding tasks/assignments will be all well and good, but it's a day when you're very likely to discard something that you'll need further down the line. Proceed with caution!
Lucky Numbers: 3, 14, 21, 25, 32, 43
---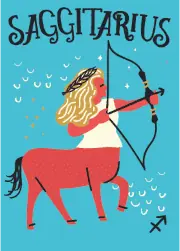 SAGITTARIUS | Nov 22 – Dec 21
Communications may waver a little, on and off throughout the day. Working with others or working as part of a team won't bring out your best side. It may not even bring out the best results. If you can work alone, then you'll probably achieve much more. Don't get drawn into a potential stalemate situation in the afternoon!
Lucky Numbers: 2, 19, 27, 36, 39, 48
---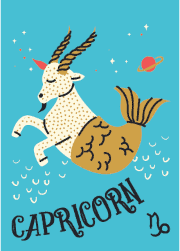 CAPRICORN | Dec 22 – Jan 19
A slight slump in the day's pace can be blamed on the afternoon's watery Venus/moon mix. The possible 'costs' of a very minor lapse earlier in the week may bubble up and you may be inclined to be a little hard on yourself. That said; you're likely to get a chance to correct this with minimum fuss!
Lucky Numbers: 1, 5, 14, 29, 33, 40
---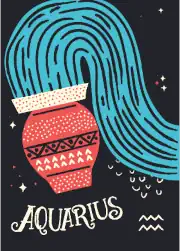 AQUARIUS | Jan 20 – Feb 18
It may be a question of adapting your approach wherever necessary. Generally speaking, the morning will enable an energetic approach, while the afternoon is likely to give way to a more measured vibe. A specific blip on the romance front may benefit from an objective perspective, courtesy of a third party!
Lucky Numbers: 7, 11, 20, 36, 43, 49
---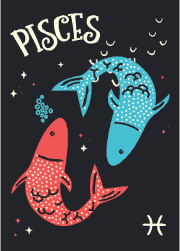 PISCES | Feb 19 – Mar 20
It's a day to minimize miscommunication. Ripples in the workplace are likely to crop up from the start, but don't indulge in rumors, no matter how intriguing they may be. It may be best to ignore certain facts when it comes to romance too, because mixed signals are very likely!
Lucky Numbers:  5, 9, 13, 27, 32, 46
---
This was the free astrology for today. Catch your daily Lucky Numbers and Horoscopes right here!
Horoscope content supplied under license. The feature and content may not be reproduced or distributed electronically, in print or otherwise.