Kanye West has actively talked about his dislike for Pete Davidson being with his estranged wife. Now, it seems that the rapper has returned to Instagram to remind Pete just who he is.
Rapper Kanye responds to Kim's split with Pete
Previously, Kanye West and Pete Davidson had little text exchange when it came about that the comedian was dating his estranged wife. In the text exchange, Pete shared the likes of being in bed with Kim when Kanye asked him where he was.
Thus far, Kanye has had his social media accounts disabled after he harassed his wife and comedian Trevor Noah. The rapper reportedly used racial slurs against the comedian in since-deleted posts.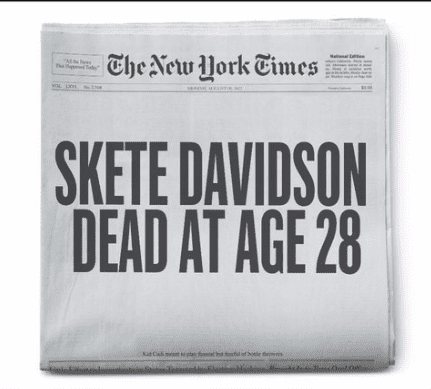 Right now, Ye is back at it again. After it was found that Pete Davidson and Kim Kardashian have called it quits after things allegedly began to get 'too serious'. 
Heartless rapper disses comedian
To date, Kanye has barely posted anything on social media following his Instagram account being suspended for 24 hours. This comes as the rapper violated the terms and conditions of the app. 
Related: Kim Kardashian allegedly not ready to settle down with Pete Davidson
In his recent Instagram post, Kanye shared a photoshopped version of a newspaper that read "Skete Davidson dead at age 28" as the headline.
Right now, many social media users have given their take on what Ye might be doing and how he might be feeling following the split between Pete and Kim. 
See what Twitter is saying below.
Kanye hearing that Pete and Kim K split up pic.twitter.com/9ENvxoCFRV

— capalot ⁶ (@therealtenroy) August 6, 2022
Kanye stopping himself from making Skete jokes when he's around Kim now pic.twitter.com/MbkCODBGPv

— Kanye West Streams (@kanyestreams1) August 7, 2022
Kim Kardashian and Pete Davidson : *BREAKS UP UNEXPECTEDLY*

Kanye outside Kim's house: pic.twitter.com/8tw8cMPHZJ

— Dominique Jackson (@Hoodplugcomedy2) August 5, 2022