At the European premiere in Paris of the PEUGEOT INCEPTION CONCEPT, the brand's vision of the future, PEUGEOT chose to join forces with the French designer Emeric Tchatchoua, founder of the 3.PARADIS brand. This collaboration is a story of shared inspirations and a common optimistic outlook on a future with allure.
PEUGEOT is starting a series of collaborations with remarkable artists of the new generation and the next episode will be revealed at the Milan Design Week from 18th to 23rd April 2023.
For PEUGEOT, the world is better with allure. This means that the future must be imagined with style, creativity, and ambition, with a human-centred approach. It is this optimistic vision of the future that the PEUGEOT INCEPTION CONCEPT expresses. This concept car epitomises feline and avant-garde appeal, unprecedented driving sensations and 100% electric technology that combines performance and efficiency.
The PEUGEOT INCEPTION CONCEPT made its world premiere on 5th January at the CES in Las Vegas, before being exhibited in Paris on 23rd and 24th March. On the occasion of this European premiere, PEUGEOT entered a new era, presenting its vision of the future of the automobile
The PEUGEOT INCEPTION CONCEPT marks a major transformation of the brand:
A new generation of the PEUGEOT i-Cockpit® integrating steer-by-wire technology, eliminating the steering wheel in favour of a Hypersquare control,
An interior that offers a new on-board experience for passengers,
The design of the next generation of electric PEUGEOTs arriving by 2026, based on a native electric "BEV-by-design" platform,
New techniques that will be deployed to reduce the carbon footprint and achieve the Carbon Net Zero objective by 2038.
PEUGEOT INCEPTION CONCEPT and Emeric Tchatchoua, founder of 3.PARADIS brand
During the physical presentation of PEUGEOT INCEPTION CONCEPT in Paris, PEUGEOT announced a collaboration with a talented French young designer, Emeric Tchatchoua, founder of the 3.PARADIS brand.
Emeric Tchatchoua unveiled a unique piece of clothing inspired by the concept car. This jacket is a technological feat, playing on an optical illusion thanks to a lenticular 3D print that changes colour depending on the angle of view.
This jacket is a nod to the interior design of PEUGEOT INCEPTION CONCEPT and uses the same 3D technology on material which is also found on the floor of the vehicule. 3D printing is revolutionary, efficient and recyclable, produced in collaboration with STRATASYS and France dyes.
This exclusive fashion piece is the result of a meeting between two creative, visionary brands that share common values such as allure, emotion, excellence, optimism, freedom, and humanism.
A collaboration that confirms PEUGEOT's desire to make design and creation a pillar of its future vision of the automobile.
Linda JACKSON, CEO of PEUGEOT: "I am delighted that PEUGEOT is beginning its series of creative collaborations with Emeric TCHATCHOUA who, with the launch of the 3.PARADIS brand 10 years ago, has established himself as one of the most promising young talents in the fashion world. His approach to innovation, which puts emotion and the human element at the heart of creation, is perfectly in tune with the values of PEUGEOT".
Matthias HOSSANN, PEUGEOT Design Director: "Emeric TCHATCHOUA'S work for 3.PARADIS around freedom, hope and unity reflects his desire to have a positive impact on society. His design particularly resonates with the philosophy of PEUGEOT INCEPTION CONCEPT, whose use of materials through light expresses the same values. This collaboration is the story of very beautiful encounter".
Emeric TCHATCHOUA, founder of 3.PARADIS: "During my very first conversation with the PEUGEOT teams, I immediately realized that we had many points in common, such as the use of design to have a positive impact on the world around us, as well as a desire to inspire a sense of freedom. It is an honour and an immense privilege for me to be able to collaborate with PEUGEOT, and their amazing team, to spread our message and our common values".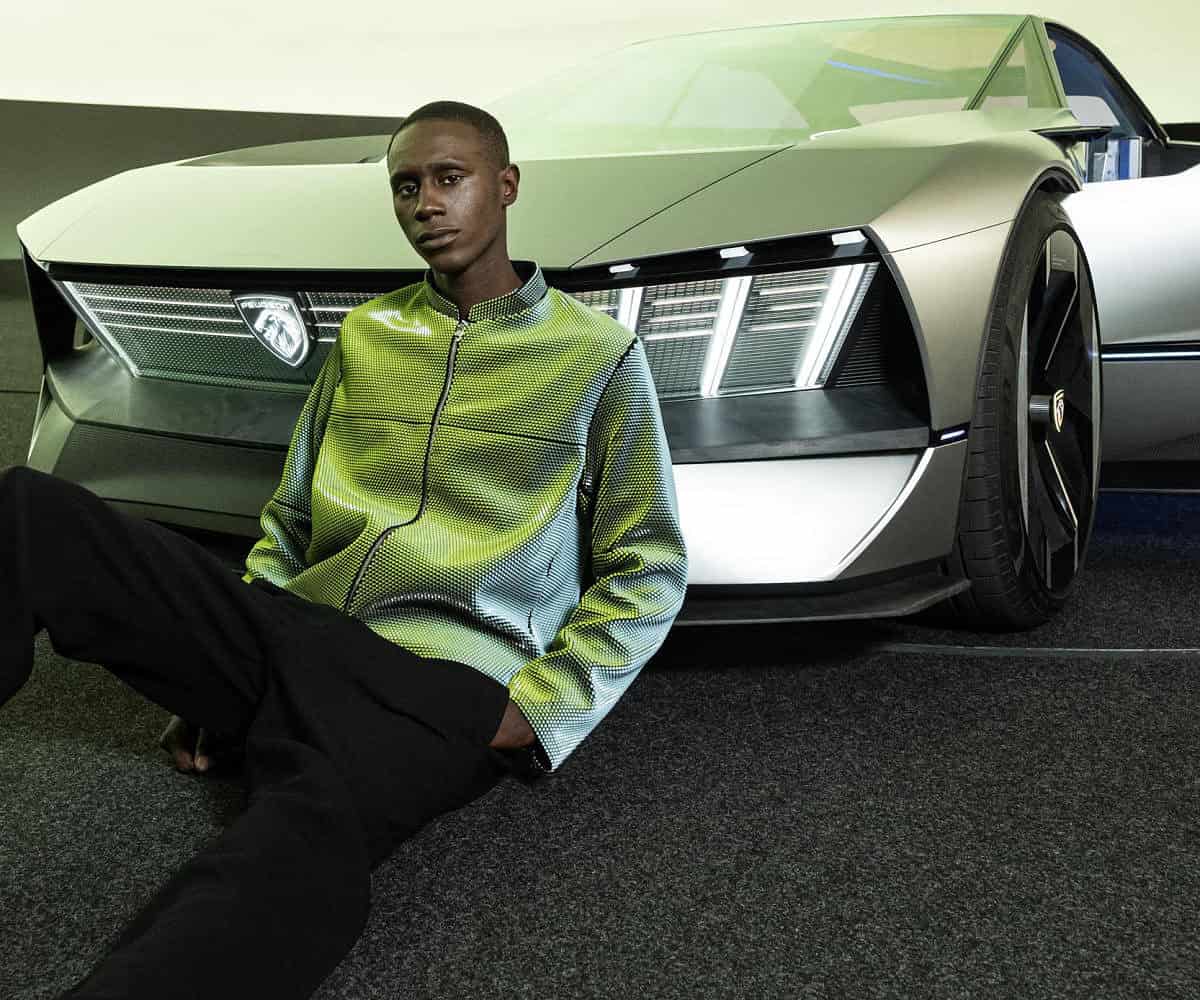 Content and images supplied via QuickPic