Collection includes over 60 vintage and classic Fords and 6 000 model cars
Owner has driven his beloved Model T from Cape Town to White River
Ford Thunderbird E-Series and two Sierras are firm favourites
PRETORIA, South Africa, 14 October 2022 – The ultimate for any Ford fan would be to visit the iconic Henry Ford Museum in Detroit, to be immersed in chapters of Ford's heritage with influential vehicles ranging from the Model T to the Mustang.
Local fans, though, have another option. Nestled in the quaint town of White River, Mpumalanga, lies a privately-owned museum filled with vintage and classic Fords, most of them in perfectly restored condition.
The museum, owned by Herman Nel, is considered one of the town's must-visit attractions, and locals as well as tourists will seldom leave White River without stopping by. In addition to the vehicles, Nel is guaranteed to keep his visitors entertained during every minute of their stay by sharing his vivid stories and famous adventures on the road.
"For those who want to see Ford's product evolution unfold from past to present right before their eyes, in one of the most unlikely of places, it doesn't get better than Herman Nel's museum," says Minesh Bhagaloo, Communications Director at Ford South Africa.
"Collections like this remind us of Henry Ford's unwavering vision when he set out to revolutionise transport in 1908. The collection includes many examples that show how Ford adapted to changing demands and industry trends over the years. These vehicles, along with Nel's enthusiasm, have helped connect old fans with their Ford hero cars, while inspiring new fans who might follow in Nel's footsteps," says Bhagaloo.
When Nel was 22 years old, he got behind the wheel of a Ford Zephyr. At the time, he couldn't have predicted that this short drive would dramatically change his life forever. From that point on, Nel began collecting every type of Ford he could get his hands on and would often perform aspects of the restoration work, such as spray painting, by himself. Today it is his two Sierras that he considers to be among his firm favourites, with both vehicles still in perfect running condition despite both having covered more than 300 000km each!
Over the years his museum has been forced to grow outwards and upwards as new vehicles are sourced and added. Nel estimates that he has more than 60 Fords in his possession, and these are safely stored across the museum's three levels, spanning an area that covers approximately two thousand square metres. The museum is also home to over 6 000 model cars, most of which Nel imported personally, along with books that provide valuable insights into the cars that are on display.
Inside the museum there truly is a Ford for everyone's personal preference and generation, but the Model Ts and Model As symbolise some of the most revolutionary years in Ford's illustrious history and are a recommended starting point for the museum's many visitors. Despite the age of these gems, and rising value, they still take part in bespoke events, including the most recent journey that covered over 2 000km between Cape Town and White River!
Of a similar era is Nel's sleek 1957 Club Victoria which represents something of a watershed moment within his collection, while another notable sight is the 1940 Ford V8 pickup. This vehicle used Ford's commercial car chassis in a successful attempt to combine passenger car comfort with car-like appearance. The V8 engine under the bespoke hood is mated to a 4-speed manual gearbox. Then there's the 1960 F100 pickup which was bought by Nel in 1990. Nel found it on a farm in the Kalahari and is only the second owner since new!
Those who relate to slightly newer machinery will certainly be intrigued by Nel's limited edition models, including a 1957 Thunderbird E-Series which he believes might be the only one in the country. Nel also owns a Thunderbird that was released to honour the model's 25th anniversary, with this particular vehicle carrying a plaque on the dashboard bearing his name. An unforgettable chapter of Ford's local history is shown through one of the heavily accessorised Rangers which competed in the gruelling Ranger Odyssey expedition, and now forms part of the expansive museum too.
Entry to the museum is free and Nel never gets tired of meeting new visitors who share a similar passion to his own. His museum is indeed a haven for those who want to soak up all the iconic moments and innovations that have helped define and differentiate Ford over the decades.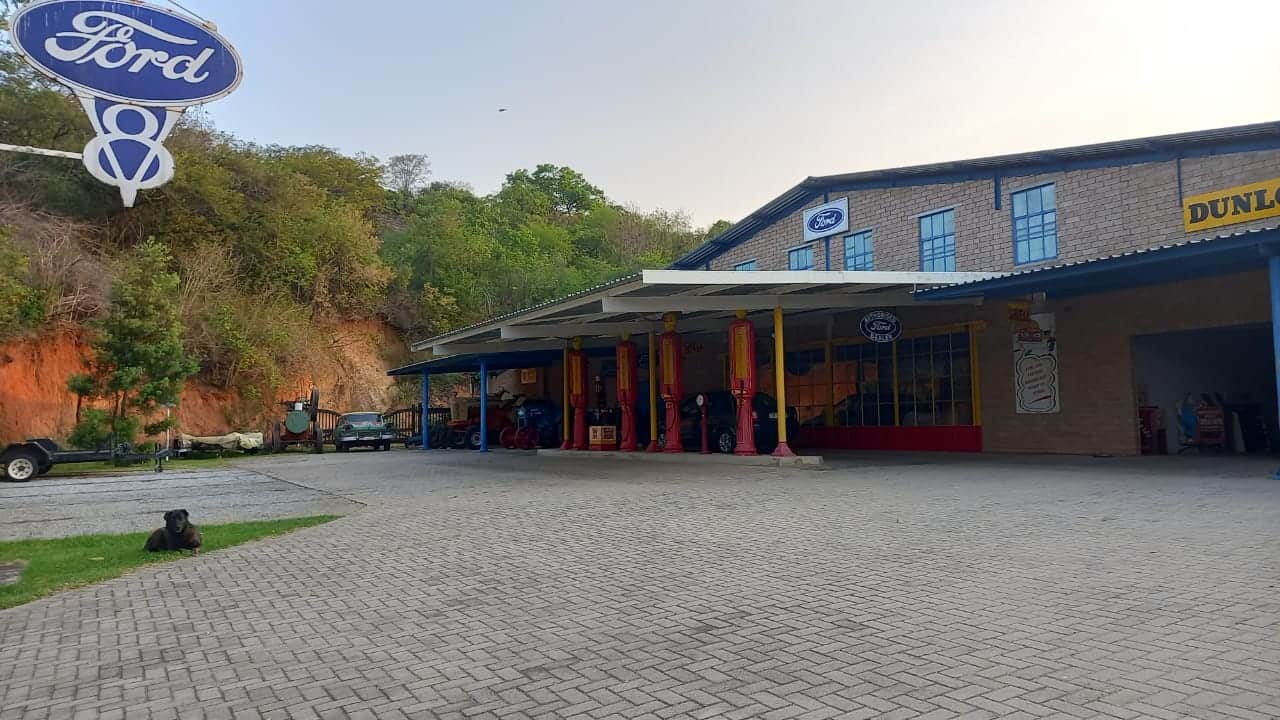 Read the latest news from Ford South Africa by visiting the Newsroom: