Being certified as a Top Employer showcases ISUZU's commitment to creating a better world of work and exhibits excellence in the application of world class people practices.  
The Top Employers Institute, the global authority on recognising people practices, certifies organisations based on the participation, validation, and audit of the HR Best Practices Survey. To become certified an organisation must meet a set of qualifying criteria.
Mongezi Hermans, ISUZU Motors South Africa Senior Vice President for Human Capital and Corporate Affairs says, "This is the first time that ISUZU Motors South Africa has been acknowledged as a top employer and we are absolutely elated with this internationally recognised accolade. We are a people centric business, with our employees being the heart and soul of our organisation. Our business ethos and strategy is centred around our people. We genuinely care about the wellbeing and development of our employees and are dedicated to ensuring a safe and happy work environment for all."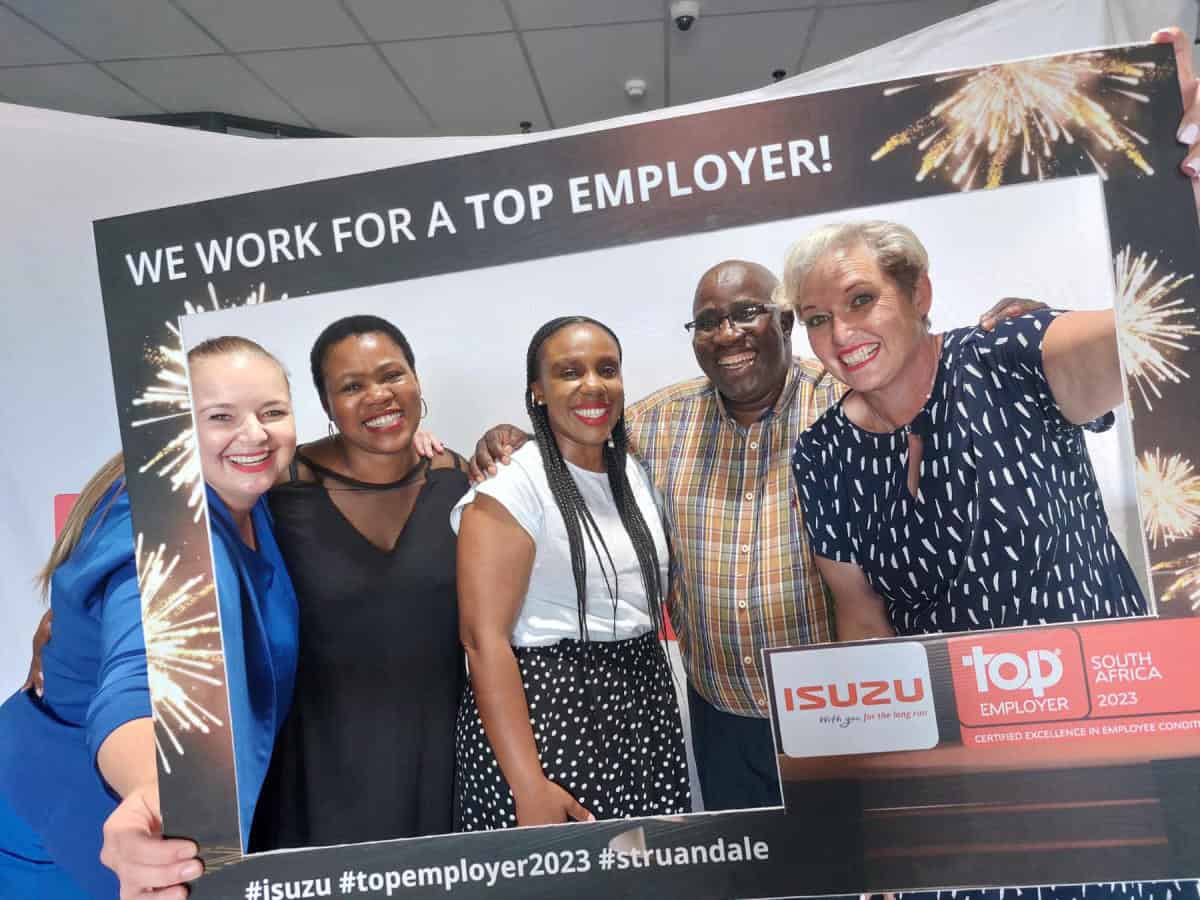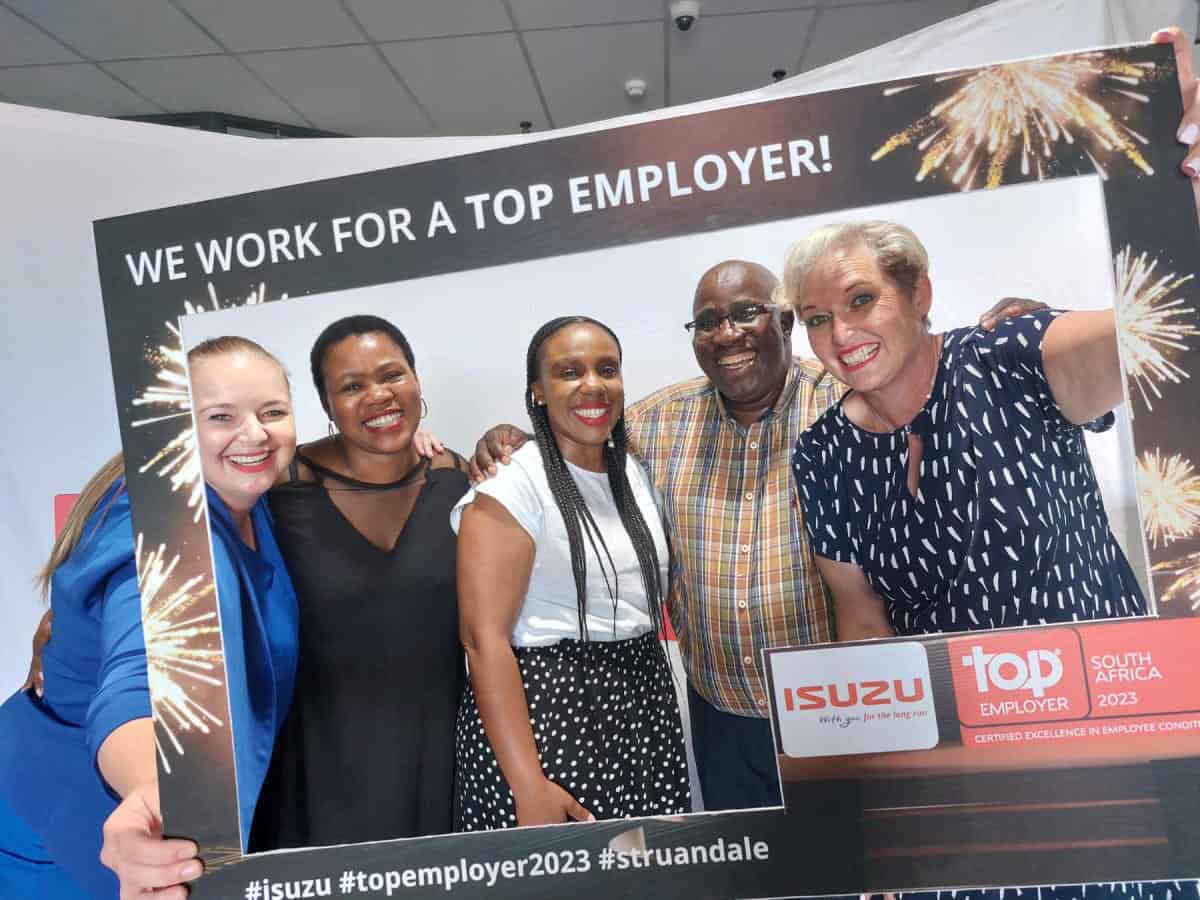 The HR Best Practices Survey is independently audited and covers six HR domains which cover key HR themes including steering, shaping, attracting, developing, engaging, and uniting employees. The work environment, learning, diversity and inclusion, and employee wellbeing also forms part of the many topics surveyed within these themes.
Top Employers Institute CEO David Plink says, "Exceptional times bring out the best in people and organisations. And we have witnessed this in our Top Employers Certification Programme this year: exceptional performance from the certified Top Employers 2023. These employers have consistently shown that they care for the development and well-being of their people. And by doing so, they collectively enrich the world of work. We are proud to announce and celebrate this year's group of leading people-oriented employers: the Top Employers 2023."
"Purpose driven development is one of our key ingredients to enriching our employees' work experience. Aligning individuals' work life to that of their personal purpose (or what we term as ikigai) is how we amplify passion, enthusiasm and excellence in the workplace," adds Hermans.
The programme has certified and recognised 2 053 Top Employers in 121 countries and regions across five continents.  
Content and images supplied via QuickPic