The Toyota Atlantis 4×4 Fun Day, a staple on the off-road calendar, made its return this past Saturday after a two-year hiatus caused by the COVID-19 pandemic.
Organised by the Western Cape division of the Four-Wheel Drive Club of Southern Africa, Toyota has been a key partner since Its Inception 17 years go. The never-ending sandy dunes of Atlantis in the Western Cape provided the perfect off-roading playground, dishing up eight actioned-packed dune obstacles, testing enough for even the most hardened 4×4 enthusiast. While the driver got to showcase his (or her) abilities on the dunes, the co-driver participated in a series of timed challenges comprising tasks ranging from answering quiz questions to tackling puzzles.
A troop of Marshalls kept meticulous score of each of the participating teams and there was a prize-giving at the end of the day. The winning team were Dino Burnett and partner piloting a modified Land Rover. The first Toyota was third-placed Abri van der Merwe and partner in a mildly-fettled Hilux. Hearty congratulations to all the winners.
This year saw a real mixed-bag assortment of 80-plus entrants, ranging from bizarrely modified creations to bog-standard 4×4 vehicles fresh off the showroom floor; 40% of the field proudly sported the Toyota badge. Thanks to additional support from two Toyota dealers in the area, there was a good representation of current Toyota models in the field, including a five-strong media team sponsored by Toyota South Africa, smartly 'outfitted' in Hiluxes and Fortuners. This together with a broadcast crew from La't Wiel and Ignition TV, ensures the event gets the public recognition It rightly deserves. (Broadcast times to be advised on social media in due course.)
According to Lettie Labuschagne, General Manager of Marketing Communications, "opportunities like Atlantis, allow us to get 'down and dirty' and really connect with the people that buy our vehicles. And that is what has made Toyota the number-one selling brand in South Africa for the last 42 years.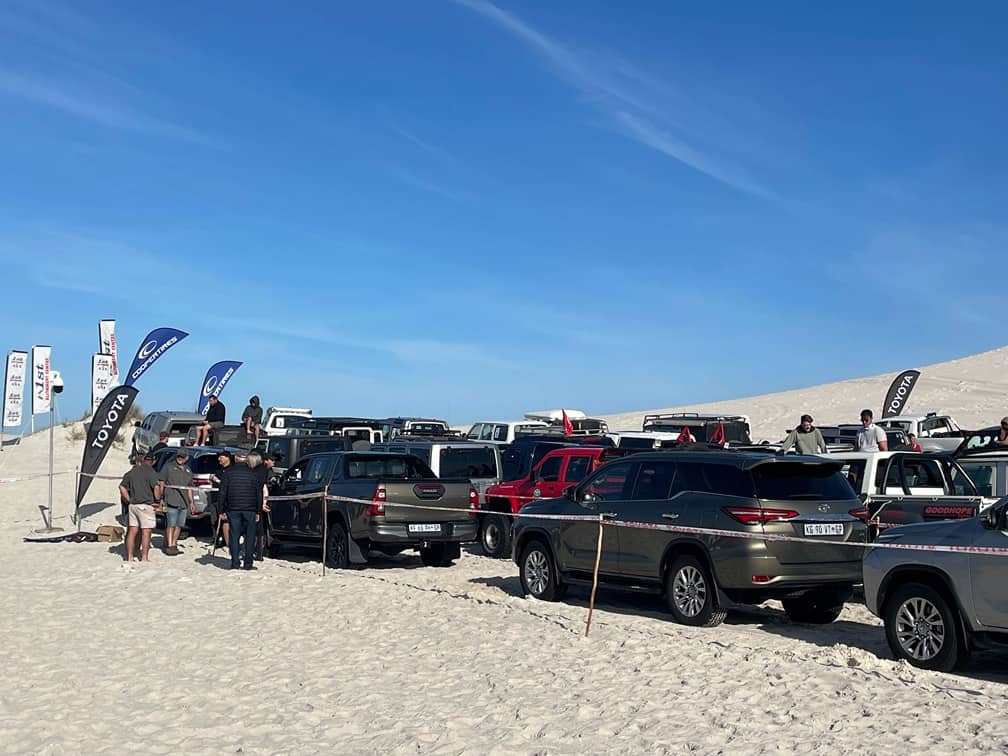 Content and images supplied via MotorPress