What in the world does HODL mean? How did my wallet get on my computer? Scroll down to find the answer to these and many more question you may have about crypto terminology.
Address
Your address, or addy, is your wallet represented as a string of alphanumeric characters that can be used to send or receive crypto currencies. Anyone with your address can send you crypto but only you, the holder of the connected private keys, can send from or pay with your address.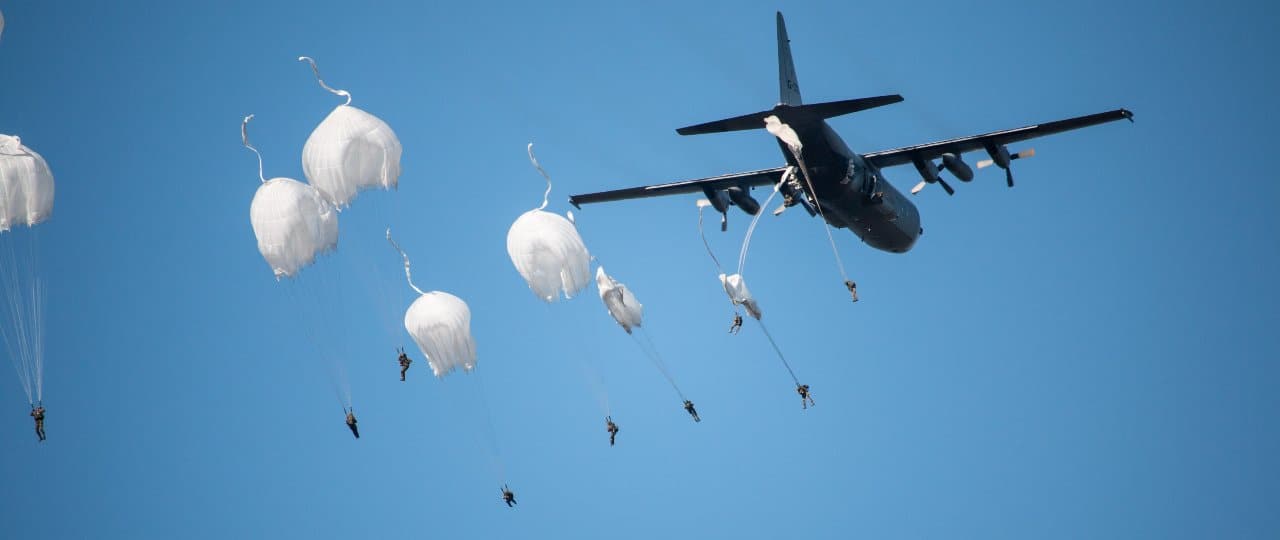 Airdrop
An airdrop can be described as a giveaway of sorts. Airdrops are a way for developers to distribute tokens with the end goal of decentralization of the ownership of their tokens. You can often gain access to these by performing simple tasks, being early adaptors or even completely free from time to time.
Altcoin
Altcoin is an umbrella crypto term that includes all crypto currencies other than Bitcoin (and more recently Ethereum), the big boy cryptocurrencies. They attempt to distinguish themselves by extending capability or offering greater functionality. Altcoin markets are known for high volatility.
ATH
ATH is an acronym for all time high. This refers to the highest point value a given coin or token has reached during its existence. This is a valuable factor to take note of for TA traders.
Bag holder
A bag holder refers to those who hold a position in a security (coin, stock) that is in the throws of descending value all the way untill it loses all value. The slang originates from those who will hoard cheap or practically valueless items such as a plastic bags or bits of wire in the hopes that it will become valuable in time.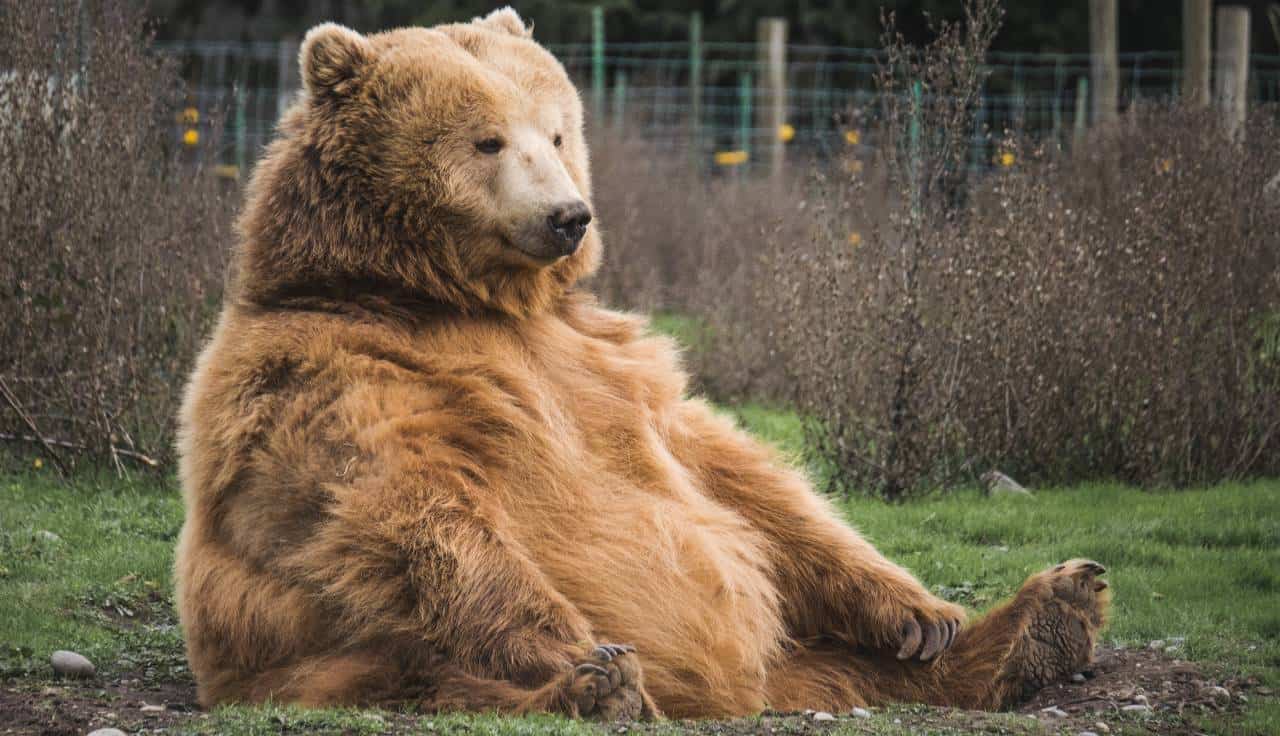 Bear
A bear is a trader who has a negative outlook on the market, one who expects a downtrend.
Bearwhale
A bearwhale is a trader who is sitting on a big old bag of crypto who then leverages his holdings to drive the price down of a given coin. They are able to do this by selling off large amounts at a single time thus tipping the scales in the direction of there being more sellers than buyers which then lowers the value of the currency. This benefits them in that they can now buy up a bunch of the coin again at a discount price improving their dollar value (how much each stock is worth compared the the number purchased at various price points).
Bitcoin Maximalist
Bitcoin maximalists are those who perceive all crypto currencies, other than Bitcoin, as inferior. They consider the future of crypto as belonging solely to BTC and that all other coins will eventually fall away.
Blockchain
The blockchain is a deceptively simple system that makes it extremely difficult or near impossible to edit and in that way cheat or steal from the system. In lamens terms it is a spreadsheet or database that is shared by all users of the blockchain. With every transaction the long list of spreadsheet entries are updated each containing a little hashed bit of the previous entry, thus creating a chain. Edit one entry and all following entries are affected.
On the blockchain Information is collected in groups, known as blocks, which holds information sets. Each block has limited storage space and once filled are completed or closed and then linked to the previous block thus creating the chian of data known as the blockchain.

Block Reward
Miners are tasked with solving a cryptographic problem to create a new block on a blockchain. Those miners who solve the problem are rewarded with bitcoin, a block reward.
Block Confirmations
Simply put, block confirmations refer to the action of a transaction being included in a block on a blockchain. The transaction becomes more complete and thus irreversible the more blocks are mined after your block confirmation.
Blocks
A block is a limited size virtual container used to store a collection of transactions recorded on the blockchain. As one block is filled another is created in a chain after the previous.
BTD
BTD is an acronym for buy the dip. One can refer to a momentary lowering in a coins value as dip. So buying the dip means purchasing the security with the idea of earning when it corrects itself in the upward direction. You will also see BTFD being used, essentially the same idea but with a little extra encouragement for effect.
Bull
A bull is a trader who has a positive outlook on the market, one who expects an uptrend.
Circulating supply
Circulating supply is the number of a particular crypto currency that is currently in circulation and thus available for trading. This number can change over time, increasing with mining on its way to Max supply and decreasing during coin burns. Usually only a percentage of the fixed total coins total tokens are made available for trading.
Consensus
Consensus in this context refers to the process that a decentralized network goes through when agreeing upon the validity of transactions and when deciding which transactions should be included in a block.

Coin
A coin is a cryptocurrency that has its own blockchain.
Coin Burn
Coin burning refers to the permanent removal of a number of coins. The burnt coins are sent to a burn address which is unusable and not accessible by anyone, effectively removing a number of coins from every being used again. There are several reasons for burning coins such as increasing scarcity to increase value and proving the projects longevity.
Cryptography
Cryptography refers to the study of secure communication techniques. These techniques allow only the sender and the intended recipient of the transmission to view the contents. The transmission data is encrypted with a secret key and both the coded message and the key are sent to the recipient for decryption.
Cryptojacking
Cryptojacking can be seen as hijacking for computers. It is a crime that allows the hacker to use your machines computing power to generate crypto currency.
The hackers achieve this criminal feat by getting you, the intended victim, to click on link that injects the cryptomining code on your computer or by hosting an auto activated bit code on a website which loads as soon as you open it.
Cryptocurrency
A cryptocurrency is a digital currency that is "mined" by an open, distributed network of computers that perform a combination of math and record keeping. The value is derived from scarcity, function and adoption.
Cryptosis
Cryptosis, also referred to as obsessive crypto disorder, refers to an obsessive state of mind certain crypto traders suffer from. As the name suggests it's an obsessive state of mind where the sufferer spends inordinate amounts of time checking on the rising and falling of crypto security values.
dApps
dApps or Decentralized Apps are applications that run on the blockchain with the idea of improving or disrupting existing business models or creating new ones.
DAO
A DAO or decentralized autonomous organization is a group of individuals who have come together with a single goal. They usually share a single wallet and together decide how to use that wallets content to further their collective goal. The rules are based on software and are transparent and decided upon by all member of the DAO.
DAG
A DAG or directed acyclic graph is a form of data structuring in which a visual representation can be generated to see how each entry is connected to another. Unlike the blockchain the DAG model records transactions in vertices, one on top the other. It, like the blockchain, submits transactions in nodes and these nodes require POW for authentication. It is widely used in crypto and some consider it to be the future model top replace the blockchain.
Decentralization
Decentralization refers to removing authority from a single entity and transferring it to several. The idea is to not only stop a single entity from enacting total control over a institute or function but also securing it by removing the single fault factor.
DeFi
Decentralized finance, or DeFi, is a system that bring financial products to the block chain making financial products available to those individuals on the blockchain network.
DeFi products or offerings aim remove the middleman between parties in a financial transaction. DeFi is used for but not limited to sending money around the world, accessing stable currencies and borrowing of funds with or without collateral.
DEGEN
Degen is short for degenerate. It is a term often applied to gamblers or traders who gamble too much and take disproportionately risky chances.
DEX
A DEX or decentralized exchange is a market place where individuals can sell to and buy from other crypto traders. It effectively cuts out the usual middlemen of banks and brokers.

Diamond hands
Diamond hands is a crypto term you constantly run into when perusing the social channels of up and coming coins. It means that you can hold on to your stock and your hands wont weaken towards selling despite volatility or risk, diamond hands.
DCA
DCA is an acronym for Dollar-Cost Averaging. It is a practice or approach to investing where the trader, in an attempt to avoid lump-sum investing with bad timing, purchases packets (often equal amounts) of the stock spaced out over time. This helps to avoid the overall impact of volatility on price of the asset.
Double-spend
Unlike standard currencies which are by nature of physical existance only usable once in any single given transaction. You are not able to spend the same dollar on two separate items at once. Crypto currencies exist solely in the digital realm as code so a skilled hacker could edit the blockchain and spend the same crypto coin twice or completely remove a transaction from the blockchain.
A very common approach to double-spending is for the hacker to send multiple packets to the network. This reverses the transactions so that it looks like they never happened at all.
Downtrend
A downtrend or downward trend refers to a descending pattern in a stocks price movement. A downtrend can be considered bearish price action.
DYOR
DYOR is the acronym for do your own research. It has become a common mantra amongst crypto traders, it is highly advised that you make it yours also. In short it means you should read everything you can about whichever crypto stock you want to invest in then go ahead and double or tripple check everything you've read.
EVM
EVM or the Ethereum Virtual Machine defines the rules or laws for computing a new valid state from block to block. It is responsible for the execution of a contract bytecode. The EVM is a sandboxed virtual stack that is embedded in each whole Ethereum node and it is very powerful.
Exchange
An exchange is very much what it sounds like, it is a place for people to exchange one thing for another. A crypto exchange a company provided service where one can buy or sell cryptocurrency.
Exit Scam
An exit scam is essentially the retails equivalent of dine and dash. A business will stop shipping orders whilst still receiving payments or a purchaser procures goods services for which they have no intention of paying.

Fiat
Fiat money is a currency with no intrinsic value other than that given to it by governmental assurance, or in other words regular every day money. The name is derived from the Latin fiat meaning "a determination by authority". It stands in contrast to commodity money which derives its value from what it is made, gold for example.
Finality
Finality in the sphere of cryptocurrencies refers to the block update being finally confirmed. This could take up to an hour on BTC and ten minutes on ETH.
Flippening
A crypto slang you will hear often is the flippening. It refers to the hypothetical moment in which ETH will overtake BTC as the dominant crypto currency.
Fork
A fork in crypto is similar to a fork in the road where a splitting occurs of an original whole. A copy is made of the blockchain at a certain block so that one can make changes moving forward to future blocks. This is usually done when there is a change in protocol.
FOMO
Fear of missing out or FOMO is a state of mind in which and individual or group is driven to participate in something like a the purchasing of a coin based on an emotional stimulation. It is considered a negative response because it often leads to the participant not doing proper research and evaluation.
FUD
FUD (fear uncertainty and doubt) is a manipulation technique in which influential entities spread negative, false or misleading information to influence the perception of a given topic. It is a propaganda technique widely used in crypto currencies to influence certain coins but is also a favorite go to technique for cults and politicians to achieve their nefarious goals.
Fully Diluted Market Cap
Fully diluted market cap is the total value of the stock at todays price if all the coins were in circulation.
Gas
Gas fees are the costs involved in transactions on the blockchain. It varies from crypto to crypto and fluctuates depending on the number of entities attempting to transact at a given time. Gas tends to be cheaper during the small hours of the day when fewer transactions are competed for.
Governance Token
Governance tokens are distributed by a crypto company which grants the holders voting rights on certain aspects of the company. This allows the future of the company to be shaped by the owners of the coin.
GWEI
WEI is the smallest unit on the Ethereum blockchain. You can think of it as a cent to the dollar or a satoshi to bitcoin. GWEI strands for gigawei, 1 000 000 000 wei of 0.000000001 ETH.
Halving
Halving is when the reward for BTC mining is cut in half. It is a system designed to cap the total number of BTC at 21 million.
Hash
A hash is a security measure in which data is encoded in a alphanumeric code for the purpose of storing on the blockchain. The hash has a fixed length which ensures that a potential hacker can't look at the hashed data and use it's length to help them determine the underlying value.
Hash Rate
Hash rate is the sum total computing power applied in the mining process on a POW blockchain. The higher the hash rate the better because it means a hacker would need that much more computing power to even attempt infiltration.
HODL
HODL is an acronym for hold on for dear life. It is a very popular term in the crypto scene often used as a verb like "its a good coin to HODL" and essentially means sitting on a coin for a long term with the hope of its value increasing.
ICO
A Initial coin offering or ICO is a different type of cryptocurrency used by companies to raise capitol for their endeavor. Those willing to invest capitol in a particular company will be rewarded with ICO's. You can think of it as a type of crowdfunding exercise. An investor who owns a certain ICO is often rewarded with air drops and is given access to special features in the companies offering. Tokens are sold before an exchange listing.
One can compare it to a standard stock IPO but ICO's have far fewer regulations imposed on them.
IDO
An IDO or initial DEX offering is a permissionless decentralized crowdfunding platform. An IDO is usually a coin or token launched via a decentralized liquidity exchange by a company in development. Tokens are immediately listed on the DEX from which they are launched.
Immutability
When talking about immutability in terms of cryptocurrency it refers to the fact that the blockchain can not be altered or changed.
Lamport Timestamp
The lamport timestamp is a straight forward logical clock algorithm which is used in determining the order of events over a computer network. More often than not node processes are not perfectly synchronized and the lamport timestamp provides partial event ordering.

Laser eyes
Laser eyes is less of a term and more of a fad that developed amongst bitcoin enthusiasts. By changing their avatars eyes to look like they are shooting lasers they were showing solidarity and belief in the rise of BTC to the $100 000 mark.
Launchpad
A cryptocurrency launchpad sometimes referred to crypto incubators allow blockchain-based projects to garner funds for their projects. These usually include early access to tokens in the form of ICO's or IDO's. Participating in launchpads mean you get in to the business on the ground floor and stand to benefit much more from its success than those who join the party later.
Market capitalization
Market capitalization or market cap of a cryptocurrency is the sum total of all coins mined. The number is calculated by multiplying the total number of the coin/token in circulation with the current value of the coin/token. You can think of as network value.
Max Supply
Max supply, as the name suggests, is the estimation of the maximum number of a coin that will exist in its own lifetime.
Meme coin
A meme coin is a type of joke coin, often inspired by memes. Many of these coins have seen meteoric rise in value but would drop shortly thereafter. The risk is very high when participating in the buying and selling of meme coins.
Mempool
A mempool is the blockchain equivalent of temporary memory. Here crypto nodes store info on unconfirmed transactions until they can be finally processed.
Metaverse
A metaverse is virtual world than runs on a decentralized network with a visual interface. There are several metaverse in existence at the time of writing this and many more in development.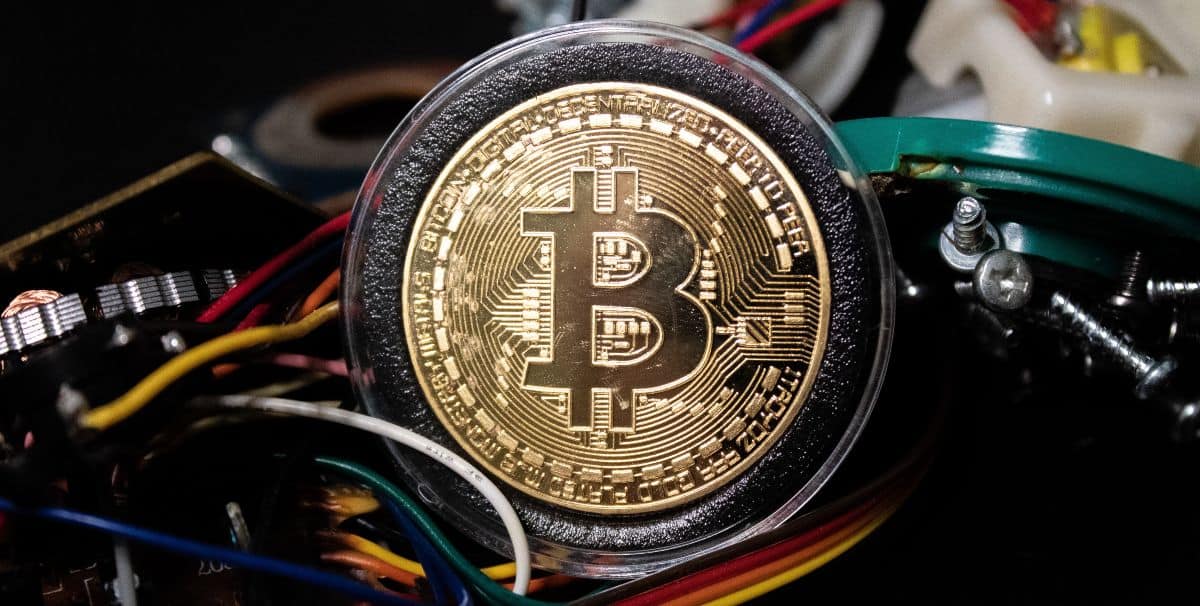 Mining
Mining crypto does not involve picks or dynamite. Simply put it's just the confirmation of blockchain transactions for which the miners are rewarded. The more they are able to confirm the greater their reward but also the greater computing power required to do so.
Mooning
Mooning, or Go Moon (GM) can be thought of as the crypto traders battle cry. When a coin goes to the moon it means it has gained incredible growth in value.
No coiner
A no coiner is an individual who does not own any cryptocurrencies. They are often naysayers who do not believe in the value the crypto scene has to offer.
Node
In simple terms a node refers to a device (computer) on a crypto network which are assigned to keeping copies of the distributed ledger (block chain). The main purpose of a node is the validation of network transactions or blocks which is managed by crypto miners.
NFT
An NFT or non fungible token is a piece of digital content, usually an image, which is linked to a blockchain. You can think of them as jpegs with hidden code. Non fungible is in essence the opposite of what normal currencies or even crypto coins are in that an NFT can not be replicated or replaced where say a Euro can be replaced any other Euro and there are many more Euros. All NFT's are one of a kind.
Paper Hands
Paper hands refers to an investor who sells early when faced with turbulence in a market. It is the opposite of diamond hands.
Peer to peer
Peer to peer in other terms would be person to person or individual to individual. In crypto it means individual entities can make transaction between them without a middleman.
Price Action
Price action refers to the movement of a coin or any stock security's value over time. It forms the foundation of technical analysis
Private Key
A private key is a very long number code, a password of sorts. They are applied in the creation of digital signatures which can be easily verified. Never share your private key with anyone.
Proof of stake
Proof of stake is a crypto term that refers to the validation of nodes of on the blockchain during the exercise of coin staking. Essentially it is a consensus mechanism for processing transactions and the creation of blocks on the blockchain.
Proof of work
A system that allows an entity to prove that they have expended an amount of computing power (during the mining process) in an attempt to stop those who try to game the system. Proof of work is used widely in cryptocurrency mining, for validating transactions and mining new tokens.
Public Key
A private key is essentially a complicated alphanumeric password used in crypto transactions and as a type of digital signature. As the name suggests it is private and you should never share any of your private keys with anyone, ever.
Pump and dump
Pump and dump is a manipulation technique where a coins value is artificially inflated through the spreading of misinformation. Once the specific coin has reached a high enough value the big bag holders start selling.
Rekt
Rekt is crypto slang for wrecked. It refers to an entity who has lost a great deal of money due to a bad trade.
Satoshi
Satoshi or sats is the smallest unit of bitcoin. There are 100 million satoshi's to every one bitcoin. Think of the satoshi as the one cent of bitcoin.
SAFT
A SAFT or simple agreement for future token is a type of security which is issued for the eventual transfer of token from the crypto devs to their investors.
Seed Phrase
A seed phrase is a randomly generated collection of words that act as a type of password to your wallet. The seed phrase is used to generate your private keys used in transactions. It is very important for you to save it somewhere no one can get hold of it, ideally not on a digital device.
Security Token
A security token is a promotional tool that grants special privilege's to the holders of the token. You can compare it to a share in a traditional business.
Shill
A shill is an entity who falsely offers endorsement to a coin in which they have a stake, thus increasing the value of the coin.
Shitcoin
A shitcoin is any cryptocurrencies that has little no value or functionality.
Smart contract
A smart contract is a type of program which is stored on the blockchain. It is triggered to run when certain conditions are met. The main purpose of smart contract is in the automatic execution of an agreement such as a financial exchange.
Stablecoin
A stablecoin is a type of cryptocurrency that derives its value from another asset and unlike other coins it is not mined. $USDT is one that derives its value from the USD, so 1 USDT is equivalent to 1 USD.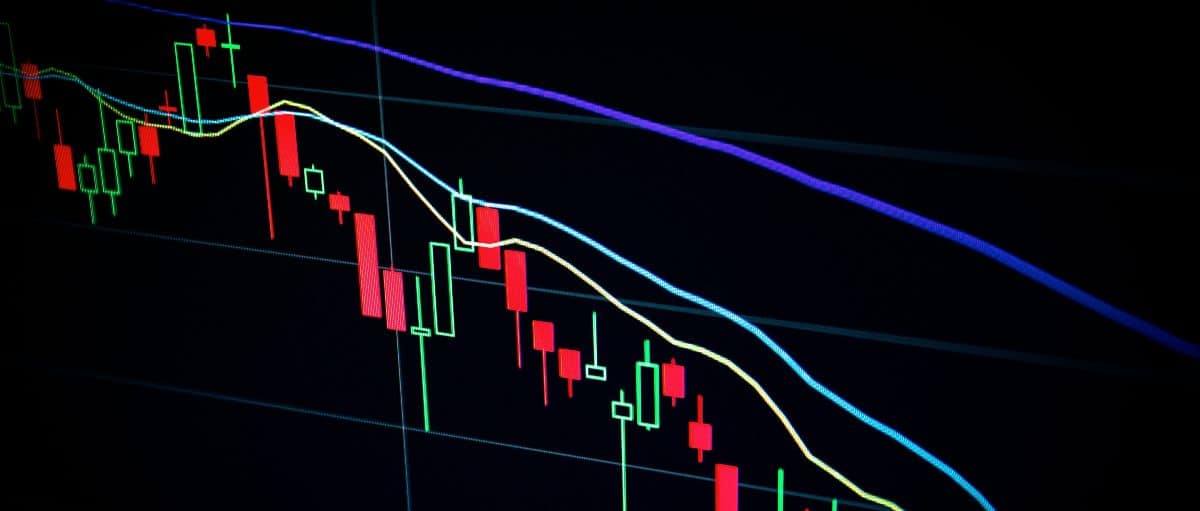 Technical Analysis
Technical analysis, or TA for short, is the act of disseminating shapes of candles, trends in trading and several other factors to speculate on the direction of a given crypto or stock.
Token
A token is a cryptocurrency that lives on another coins blockchain. $LUNA for example is a $SOL token, $SOL being a coin.
Total Supply
The total supply of a cryptocurrency is the approximate grand total of the crypto currently in existence.
Uptrend
An uptrend in a stock means its value is on an upward trajectory.
Utility Token
A utility token is an unregulated cryptocurrency token that give holders access to a service, product or both. They are also known as app coins or user tokens. They help to create an internal economy on a given blockchain.
Vaporware
Vaporware is a crypto project that for one reason or another never reaches fruition.
Wallet
A wallet is an app that grants access to the owners digital currencies. It can also be used for encrypting and as a signing mechanism. Wallets can be hosted on your browser, as a self standing program or even in a physical format.
Weak hands
Weak hands are often used to describe a trader that acts on emotion. Very similar term to paper hands.
Web 3.0
Web2 is centralized and we borrow storage and computing from big companies like amazon or google. Web3 is more a backend update that is decentralized and will end our collective reliance on a handful of tech giants while reducing the amount of control any single entity can exert over the internet as a whole.

Whale
A whale is an entity that owns a great deal of a particular coin or token who, due to his great holdings, is able to manipulate the stocks value.
When Lambo
When lambo is a silly bit of slang coined in the early days of bitcoin. It represented the BTC holders hopes that one BTC would be worth as mcuh as a Lamborghini, which was around $200 000 at the time.