Today on In The Game, 10 January 2022, Hustle brings us yet another awesome list of P2E and NFT games from around the web and shows us the best value buys in crypto gaming to start the year of with a bang.
In The Game
In the last episode of In The Game Hustle focused on the infrastructure plays that are powering crypto gaming like the studios, distribution protocols and blockchains.
Games Covered
Hit with a hack a few weeks ago with all funds paid out to users. Soon the $PYR can be used again with withdrawals available again on exchanges. You will once again be able to put your $PYR in your Vulcan wallet which can then generate $LAVA. Hustle believes this to be a good time to buy in based on the move from its high and how much it dipped after the hack.
Vulcan Forged combines two major trends which is NFT and Gaming. Forbes listed it as number one crypto project to watch out for in a recent article.
High Cap Low Risk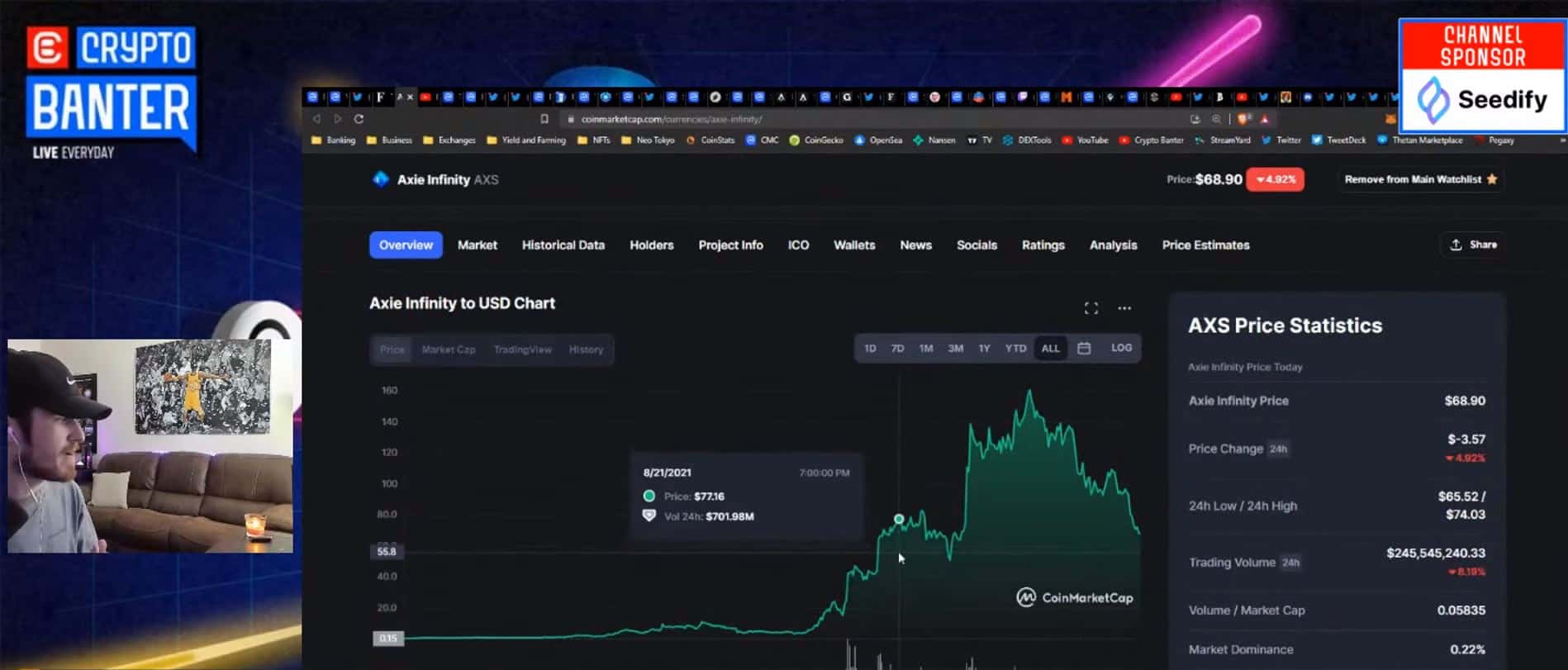 Performed really well even in the bear market. Players can earn a decent income and with scholarship programs and all those good things it looks really good. This game is no longer new but they are now coming out with their stage of gameplay, Axie Origins. Not only will the graphical elements be upgraded there will also be an open world element introduced with land play.
A safe bet, you won't see 10X but its a low risk play with a strong player base and economy.
Game releasing in 2022. Alpha stage 2 coming up. Great game with big following. We can expect great things. Not buying time yet but with a decent dip we can start looking for buying opportunities.
Illuvium is around the corner from release with its excellent AAA graphics and gameplay we can expect great things. It is a openworld, fantasy RPG battle game on the ETH blockchain. The first of its kind on the Ethereum blockchain. Top tier team behind this project. Hustle expects a run to the all time high again soon because there is so much hype around the game and with the recent dip in the market the run back to the top will be about 2.5X which is not bad by any standards.
As players you will not only be able to play the game to earn but also make use of the auto battle system in which you can passively earn by setting your Illuvials up in that system. Probably the biggest release of 2022.
Soon DeFi Kingdoms will branch over to Avalanche on top of Harmony One which will increase its total value locked. A new PvP element with hero battles coming up. Great potential here and definitely worth keeping an eye on.
Making up almost 70% of total value on the Harmony network of $1.19b we can expect a strong future.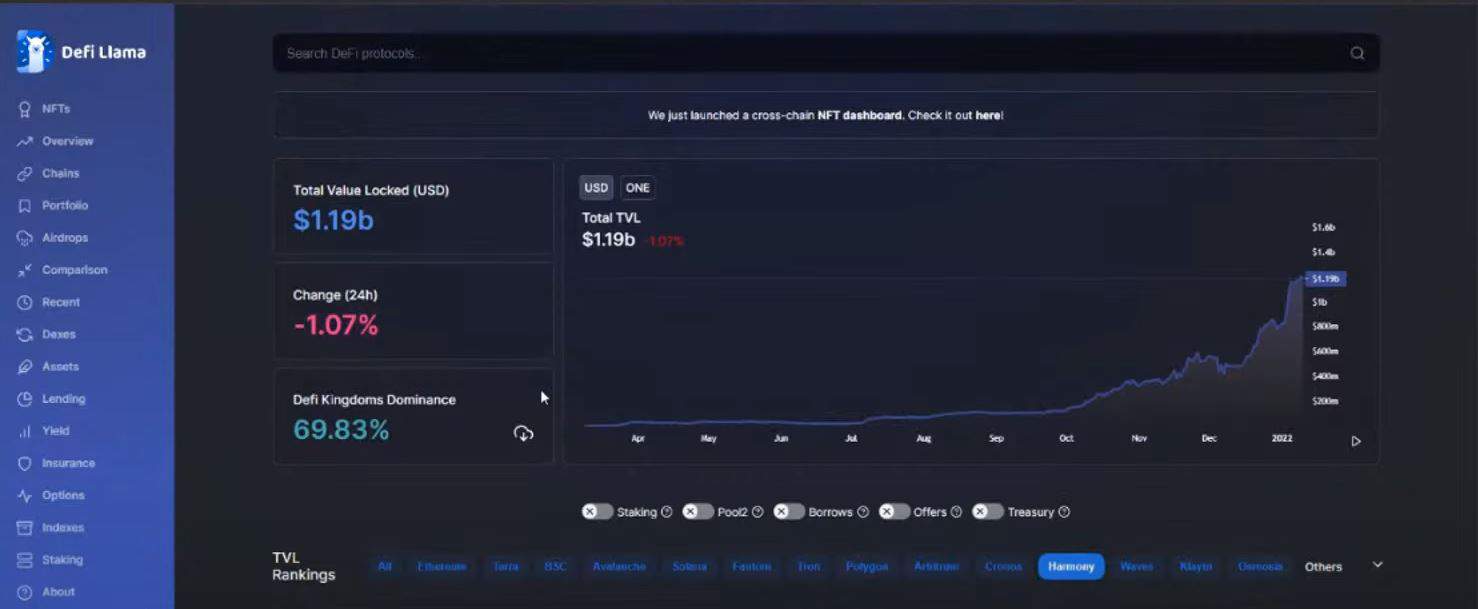 Currently there is a very large number of players but only about 20% are actually participating in the economy, the rest being Web2 players. Due to this the value of the token is down and earning is low in game. However, the game is played every day and they are working on some fixes to improve the economy. Right now is big value point to buy.
Mid Cap Mid Risk
A deck building, card battling style game with a huge following. You can think of it as the Haerthstone of the blockchain. The coin is bottoming on the charts. Backed by Coinbase Ventures to name only one. Over 75K active players. Good value buy now.
MMORPG set in space. Top tier game. Demo playable now. Not only can you dominate with battles but also through politics. If you want to buy in here, be sure to get the $SENATE coin (governance token) and not $SIDUS which will have a lot of pressure on it since its the in game earning token.
A grand strategy game with features like space exploration, political domination and more. This is a top tier game with an excellent team behind it and awesome graphics to boot.
A fantasy action RPG. One of the biggest mobile releases for 2022. Built on the Immutable X blockchain. With a very healthy token release schedule and a 12 months vesting period before private sales, we can expect a strong economy here. Backed by Ubisoft and built by Stepico Games and invested in by Sandbox and Coinbase Ventures. Top tier game.
A live action competitive play to earn game with combat and exploration mechanics. Not on many exchanges yet. Great backers and top tier guild partners. With a strong dev team we can expect good adoption upon release.
A turn based soccer(football) game. Trading at a very low price right now. Built on Solana with its release coming soon it should see some good growth to the high $2 zone.
Low Cap High Risk
Post apocalyptic, third person perspective shooter. Hustle see's it like Mass Effect but more fast paced. The token has just been released now after the game is already solid and gorgeous. We can expect big things from this release.
Pixelated graphic style, dungeon crawler RPG. At a $10M dollar market cap it has a lot of potential.
A cross IP game where you can bring your favourite NFT's like Bored Apes to battle against other players NFT's. Coin just launched with little attention payed to the project, worth watching. So if your an NFT collector this game should be a good one for you. Sitting at a $4M market cap.
Tons of active players. Very active scholar community. Hustle expects this game to succeed in the coming year.
Other Upcoming Games
No token launch yet. Big backers and even open supported by one of the Jenner (Cardashians) sisters, if that means anything to you, IDK.
Multiplayer RPG where you can team up with friends to adventure through space and time. A strong project that should compete with Illuvium. Mega gaming experience on the team behind this project. Another great project more focused on the game and gameplay than on the token. There will be no presale of the token, which will incentivize players participation.
The clash of titans for the blockchain. Graphics are sharp and the market place looks good. Backed by Animoca Brands and Alameda Research, two of the biggest VC's around. They are already working on perfecting the in game economy well before the games release which is a good signal.
The Meta Tournament
The biggest event in crypto gaming backed by the powerhouses like Animoca Brands to name only one. Million Dollar plus in prizes with thousands of players. If you think you have what it takes head over to the NeoTokeyShoguns twitter and fill out the form.