In The Game 6 January 2022 showed us that gaming coin charts are looing very red with lots of blood in the water. Now is the time to start accumulating on the infrastructure coins and getting on that dollar costing train for long term investing. Watch In The Game 5 January summary to stay fully updated.
Games Covered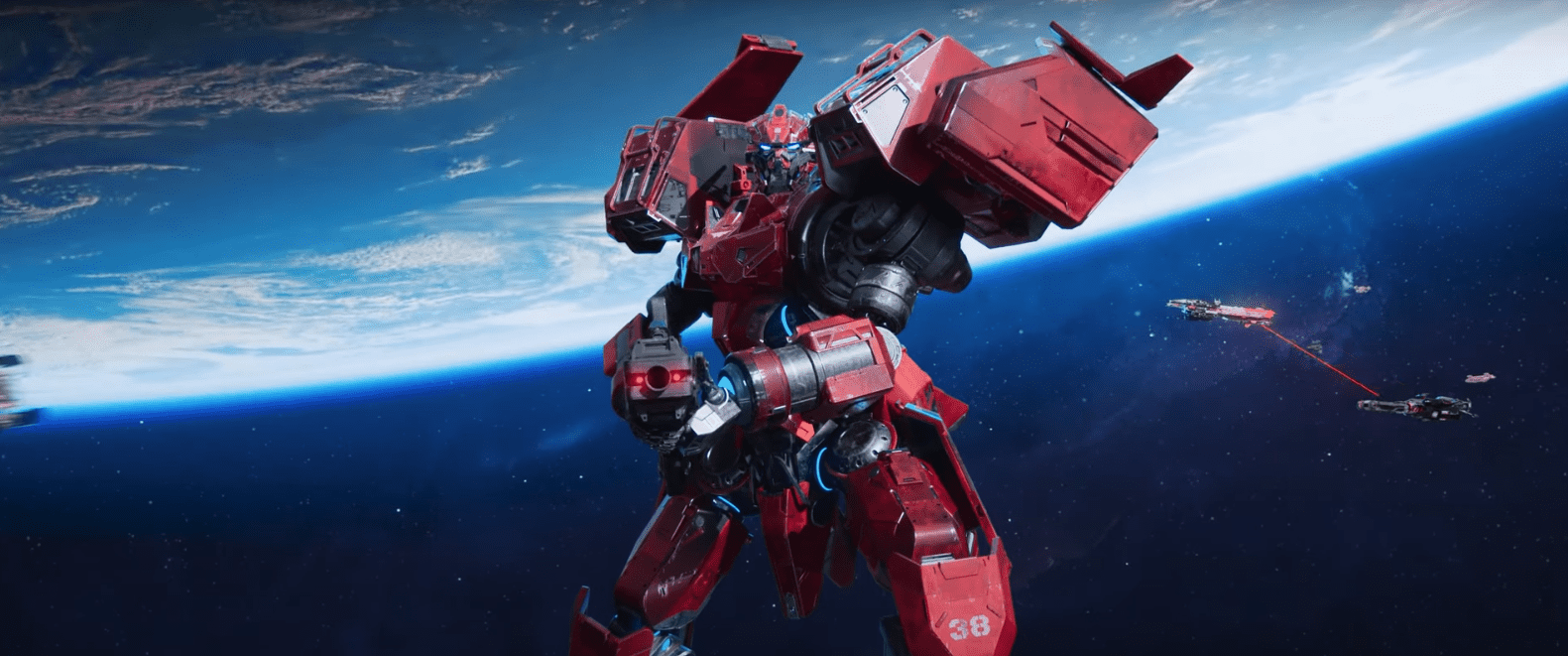 Released demo for anyone who claimed a free airdrop ship on their release. Space travel, missionbased game with gorgeous tripple A graphics. Husttle is very excited for the future of this game.

Looks like the clash of clans on the blockchain. Including Smart NFT's you create and protect a base whilst trying to destroy your enemies base. Their NFT's will launch very soon as well as their coin. Keep this one on your notes for solid future games to invest in.
Coins Covered
High cap, low risk projects behind gaming
There are many games running on polygon network right now. Low fees and pretty stable makes them an attractive option. They have been having issues with stability in the last while but it should all be sorted out soon.
Enjin is behind the backbone of gaming and NFT's in the current market. Safe play. Top tier blue chip along with polygon.
Solid gaming studio with a strong place in the market. They run on their own network. Top tier team with one of the co founders of Zynga, Farmville on Facebook, is behind this so we are expecting great things. They are here for the long haul and development is churning.
Mid cap, big utility gaming coins
High fully diluted market cap but the unlock schedule is not too brutal. Unlocks wont tear it down too quickly. Will run TikTok Top Moments which is expected to be huge and they are currently running several other games like Gods Unchained and Astro Bros to name only a two. Lots of transactions are expected in the future due the the quality of the games it will cover.
Not spoken about enough, WAX is already one of the top tier gaming blockchains today. Lots of top tier partnerships of late. They have a ton of active games on their platform and have partnered with the likes of Atari, Bratz, Sony Pictures and Hasbro to name only a few. Lots of strength in partners alone so keep your eye on it. Their main focus is bringing NTF to the block chain.
Ultra has come up in the Crypto Banter chats several times and it one of Hustles biggest holdings. They will be releasing many new games in the coming years on their platform. Ultra already has 25 games signed to be launched with them at the time of writing this.
They share revenue distribution splits with the creators of the games for every single sale of the game, which is not the case in traditional gaming platforms. This encourages creators to do even more. Not yet listed on Binance but we can expect it to be in the near future due to the quality of the project. Right now the cost is low and it's a great time to start laddering in.
Very healthy market cap and the fully diluted is the same as the market cap. Has taken a bit of a hit today but we can expect it to grow significantly in the future. Hustle is very sure about this projects value.
NFT project with a fairly low market cap. At $0.12 right now, it should be a good project to get involved in. A very solid infrastructure project.
Has had a solid run and is very volatile. Built by Enjin on the Polkadot network. This is a blue chip project in the making, a network strictly for gaming.
After the hack recently their value had taken a huge hit wihch makes now is a great time to start accumulation. Give it some time, they should recover soon and the fact that they paid back every sent stolen shows they are a solid reliable project who puts their users first.
Superfarm is taking its time to masterfully put their games together. Ellio, the human behind superfarm, is pushing quality. We can expect it to consolidate for a few months and once Imposters are launched the value should start seeing some excellent upward momentum.
Hustle expects this to be top tier project in the near future with a ton of transactions. The farming ability is also great for even bigger growth. Market trading is rumored for Feb this year. Good idea to get to farming on this chain before the main launch.
Small cap with good utility
Fairly high on diluted right now. Market cap is ok and they have solid vesting right now. They will have social aspect to their system which will enable you to not only find many games to paly but also find team mates with whom to collaborate. Good project with good potential gorwth.
Spintop is an all in one gaming hub as claimed by them on their website. They did not take traditional VC funding that will dump on their head with every token unlock. They bought back 22% of the initial supply during launch and burnt 80% of that. Spintop is a team that is very deep in gaming and their founders connections in countries where P2E is huge are solid. Spintop consists of four main products that work as one, a Gamepedia, Spindex, Guild Maker and NFT marketplace. Hustle says this is his most bullish small cap coin in his portfolio.
Seedify consistantly comes out with the best launches and their returns in 2021 was huge. Syn City is launching this week, 7 Jan, on Seedify and it's expected to be absolutely huge. Definitely worth getting in on the IGO
Words Of Wisdom
Hustle reitterated the importance of having a solid game plan when choosing what to invest in and the danger of investing in single games. He advises that betting on a projects with legit infrastucture and utility is far safer.
There are many new games coming out right now so you have to be very selective about where you put your money.