The celebrities who have made an immeasurable impact on the world, have left their mark on many as they left this world. Here are all the celebrities who passed on in 2022.
Mampintsha
Best known for being part of the kwaito group called Big Nuz, Mampintsha rose to fame with his group which included Danger and R Mashesha. The latter died in 2015 following a long illness.
Mampintsha died on Saturday, 24th December. His record label previously shared that the kwaito star was hospitalized on December 17th after suffering a stroke.
Stephen Twitch Boss
The actor and co-host was best known for his role as a dancer on Step Up 3D. He later joined Ellen DeGeneres on her talk show The Ellen DeGeneres Show which ended after a 20-season run. His last post was with his wife Allison Holker.
Stephen Boss, better known as Twitch was found at a hotel in Los Angeles with a self-inflicted gun wound. He was 40 years old.

Kirstie Alley
The actress best known for her role in Drop Dead Gorgeous rose to fame in the 1990s. She is also known for her role in the film David's Mother alongside John Travolta.
Her cause of death was revealed to be cancer. Although her family did not disclose the type of cancer the actress had they revealed they only found out about it recently. She was 71.
DJ Dimplez
The DJ who is legally known as Tumelo was one of South Africa's acclaimed DJs. he was best known for his hits such as Way Up and We Aint Leaving. His music topped many charts.
According to a statement released by his family, DJ Dimplez died of a sudden brain hemorrhage. He passed away on March 6th.

Riky Rick
Rapper Riky Rick had collaborations with many of his fellow artists. The rapper is formally known as Rikhado Makhado. He was married to his partner Bianca Naidoo for nine years.
Sadly, the rapper died by suicide in February this year after a battle with depression. His official day of passing is reported to be February 23rd.

Busi Lurayi
The actress best known for her role in the Netflix film How To Ruin Christmas, died suddenly this past July. Busi Lurayi appeared in the second installment of How Tor Ruin Christmas which wrapped up before her passing.
She died on the 10th of July. The actress was 36 at the time of passing.
Joseph Marley
Singer and multi-instrumentalist Joseph Marley first rose to fame with his track My Girl in 2010. He later became more popular with his hit titled Burn it Down. He died at the age of 31 as a result of an asthma attack on December 27th.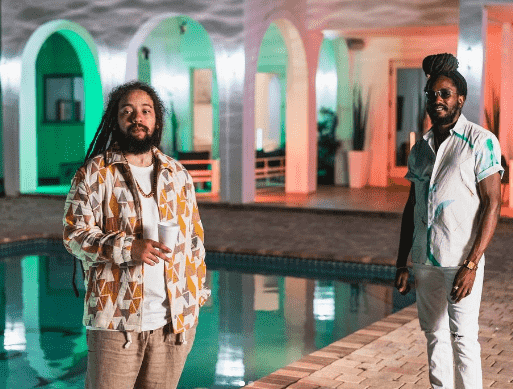 PnB Rock
Rapper PnB Rock collaborated with artists such as Lil Uzi Vert and Lil Baby. He died tragically in an armed robbery in September. He was 30 years old.
John Aniston
John Aniston, who is the father to Jennifer Aniston died at the age of 89. No cause of death was revealed by his daughter. The actor is best know for appearing in the soap opera Day of Our Lives for 37 years.
Takeoff
The Migos alumni died tragically in a shooting at a bowling alley on November 1st. The rapper was alongside his uncle, who goes by the stage name Quavo at the time he got shot. He was 28 years old at the time of his passing. His latest project is Infinity Links with rapper Quavo.