Balenciaga is currently on the verge of being canceled by many after their recent holiday campaign. 
During the busy festive season, Balenciaga may have done some damage to their brand and potential sales they might be making this year. Twitter users were not happy about their recent campaign at all.
Balenciaga issues a statement on their recent controversy
In recent photos shared to their social media accounts, Balenciaga included two photos that have sparked outrage from its customers. As well as the wider community after sexualizing little girls in their holiday campaign. 
Photos that have since been deleted, Balenciaga shared images from their campaign that included two little girls holding teddy bears. Now, this may seem all good and well. But social media users have more of a problem with what the teddy bears were wearing. 
It appears that the teddy bears were dressed in bondage outfits that are generally associated with sex toys. The photos have been deleted from all their social media platforms but screenshots still live on.
In a statement made to the public, Balenciaga shared their deepest sorries for the recent campaign that have upset large groups of people who found that their campaign entertained child abuse.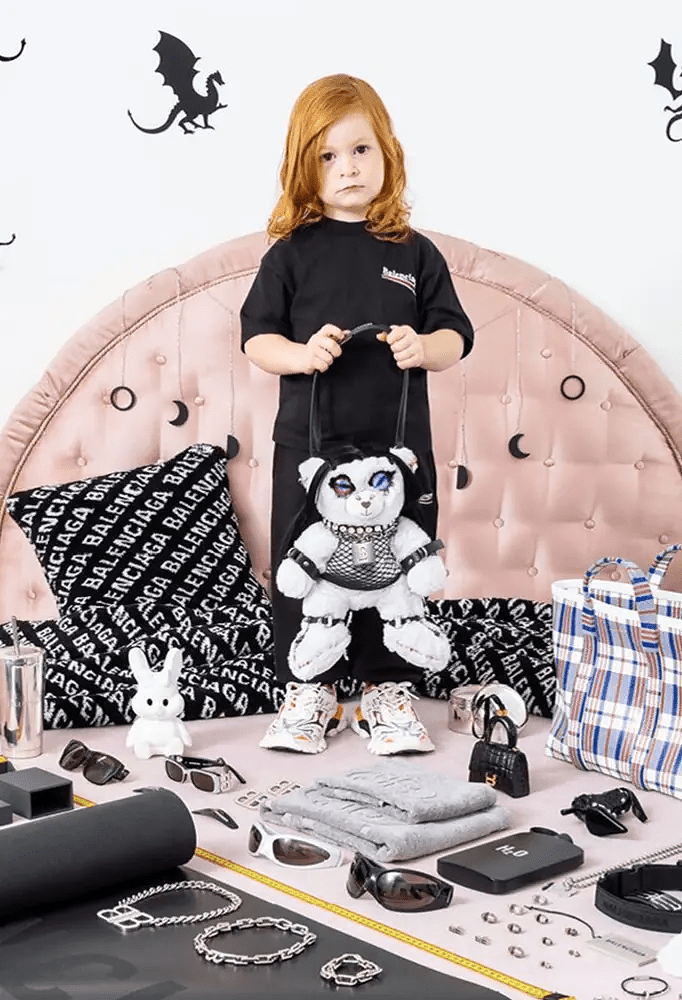 The statement read, "We sincerely apologize for any offense our holiday campaign may have caused. Our plush bear bags should not have been featured with children,"
To further share their action on the matter, Balenciaga also apologized for an excerpt that contained a court ruling on child pornography. They shared that they would be taking action against the parties responsible for this.
"We apologize for displaying unsettling documents in our campaign and are taking legal action against the parties responsible for creating the set and including unapproved items for our Spring 23 campaign photoshoot. We strongly condemn abuse of children in any form."
Sources: New York Post, Bloomberg