Misty Waters will be taking place over three days from 23 to 25 September. The festival will be hosted at the beautiful Lake Umuzi Waterfront in Secunda.
After having to cancel their 2020 festival due to the covid-19 pandemic, the Misty Waters team is excited to welcome all festival-goers again and to appreciate good music together.
Music lovers are ready to get back in the crowd
Misty Waters is an open-air music festival set in a paradise of willow trees, lakes, green lawns and beautiful sunsets. The team invites guests to gather responsibly and to reconnect with nature, music and fellow music lovers.
"Intimacy in the open is what we're all about, creating a space where conversations are spurred on whilst listening to some of the most authentic SA live acts. With a strict authentic only policy, Misty Waters brings you the best of rock, blues and folk music."
Music lovers from all over the country will soon be gathering to see the excellent lineup. Some of the acts that will be performing over the weekend include Springbok Nude Girls, Spoegwolf, Albert Frost, Tidal Waves, The Tazers, and Basson Laubscher & The Violent Free Peace.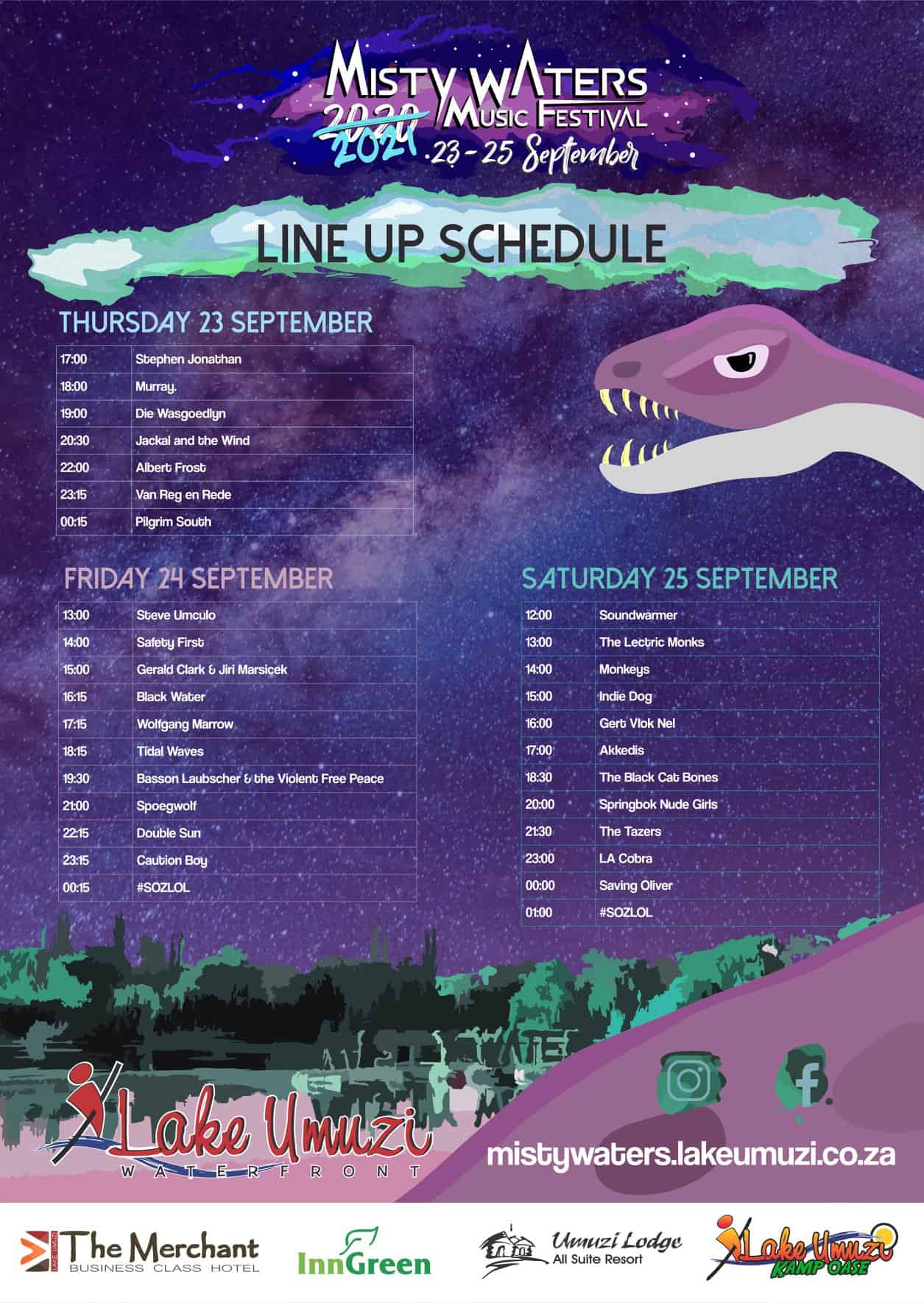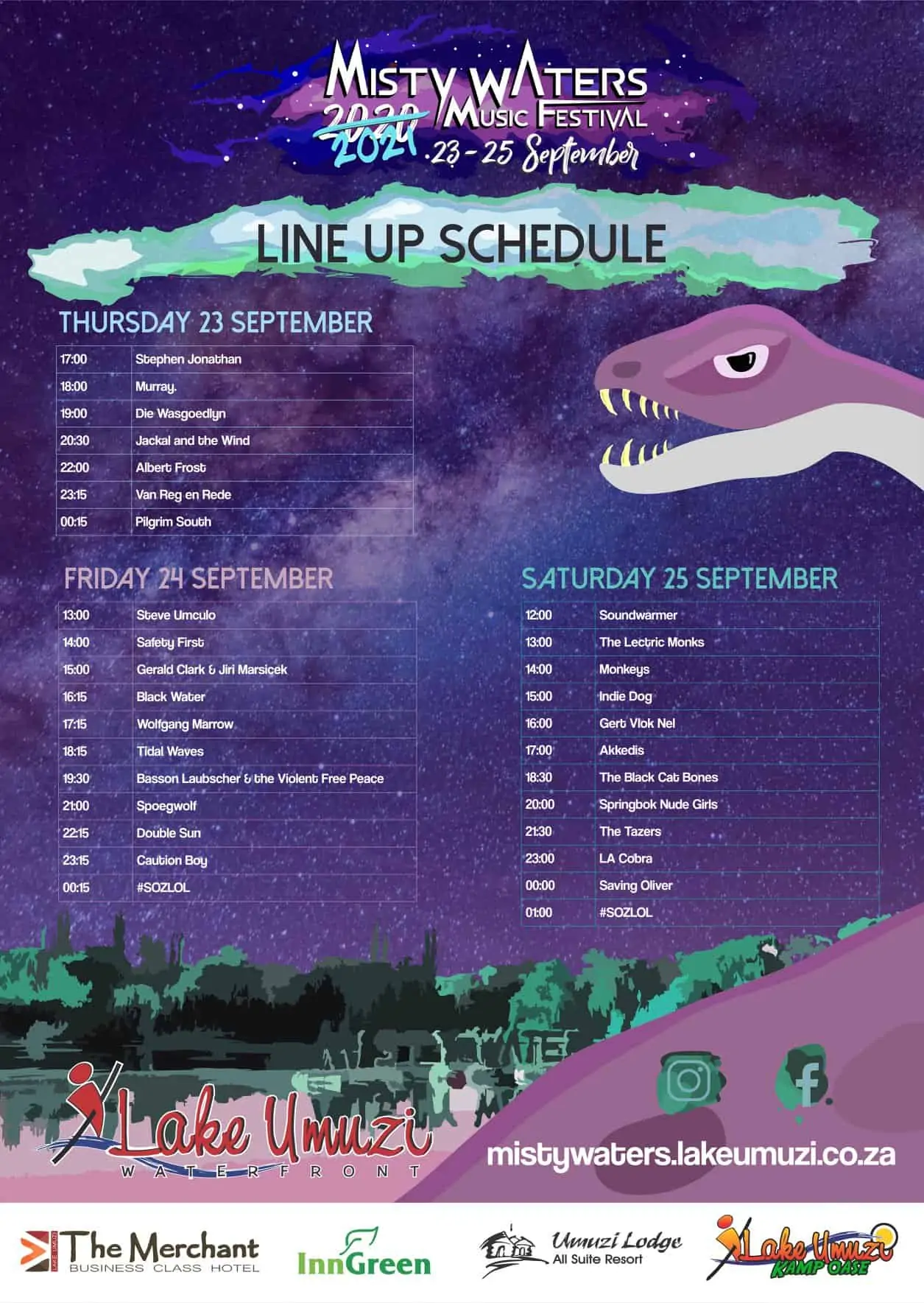 Festival logistics
For accommodation, festival-goers will have the choice of camping on the grounds or going the more luxurious route. The more luxurious accommodation is made available through the Umuzi Lodge Chalets, The InnGreen Hotel and The Merchant Hotel. And all accommodation options are close to where the stage will be set up. The organisers also confirmed that a variety of food stalls will be available as well as coffee, merchandise and CBD stands.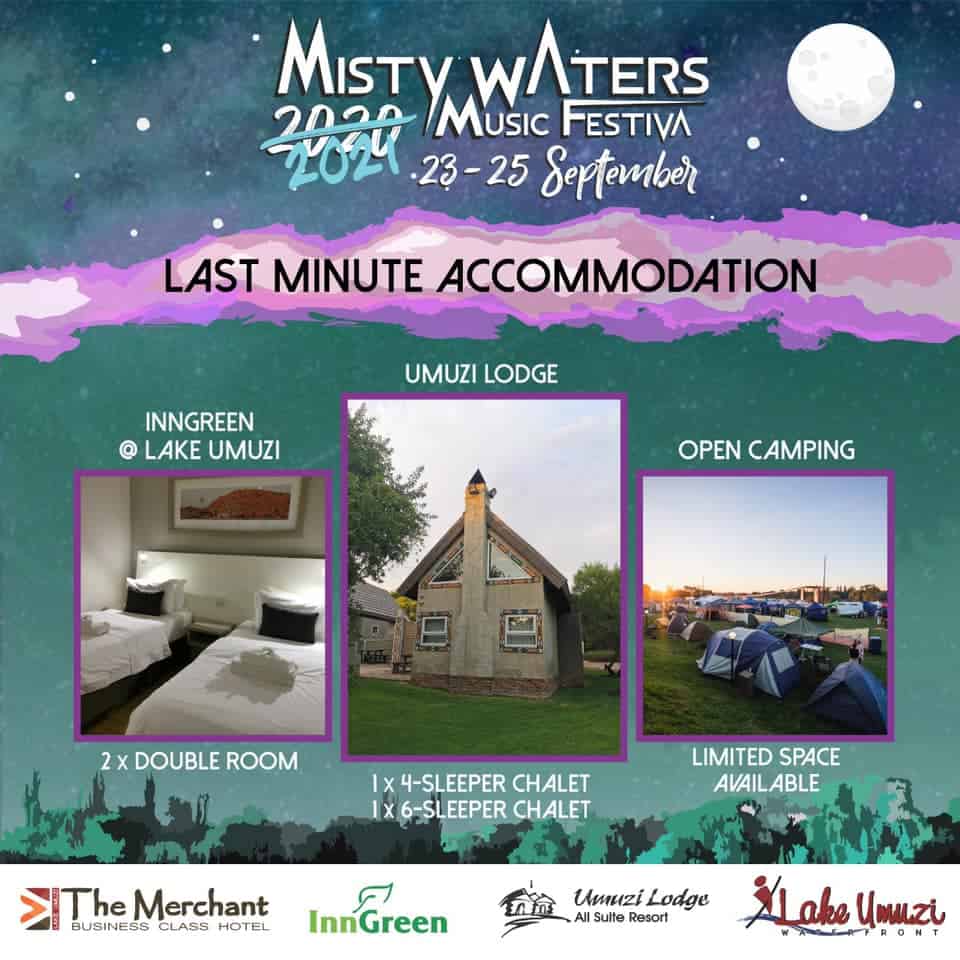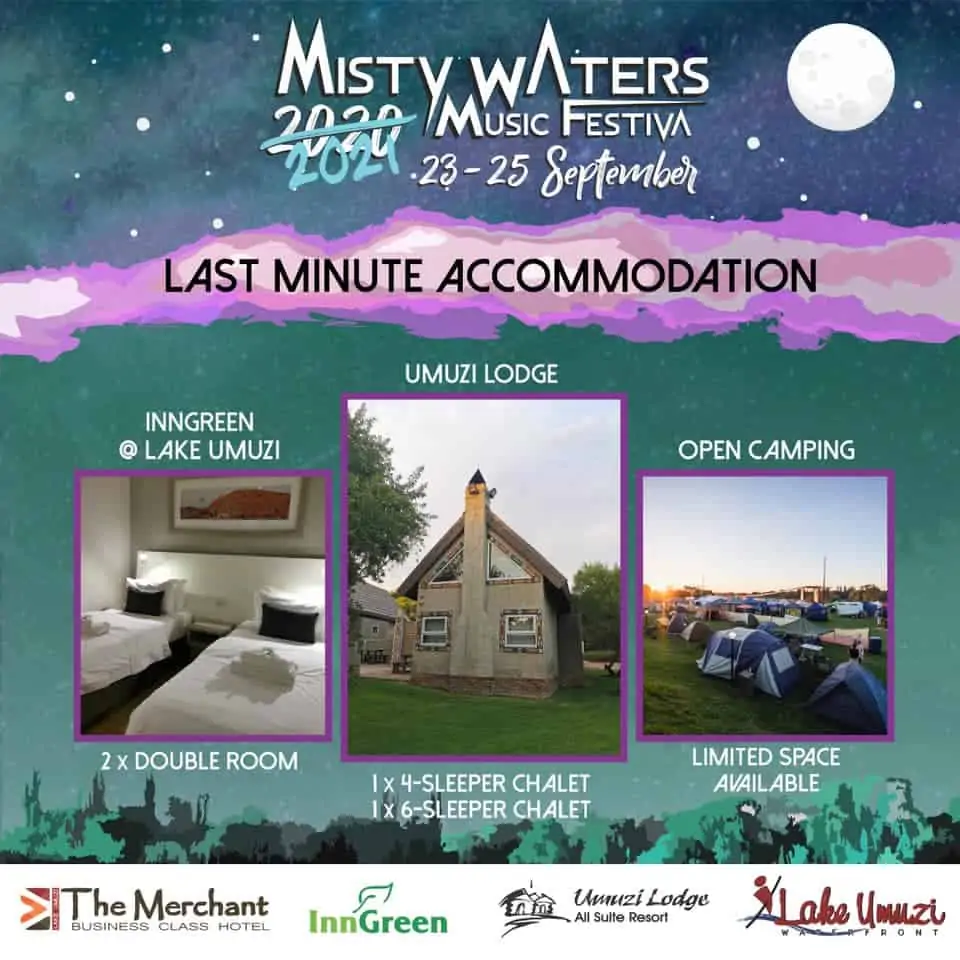 Should you want to join the festivities this weekend you have to act quickly! The only tickets that are still available are the general camping and weekend tickets, both at R390 pp.