Bobotie, now there is a word loved by anyone that knows it! It is a traditional Cape Malay dish consisting primarily of sweet curried mincemeat baked with an egg-based topping and, most commonly, served with yellow rice.
There are many little extras one can add to this recipe but one of the amazing things about bobotie is that with relatively little cooking effort and time it presents the pallet with a complex and totally delicious combination of flavours. The apricot jam, chutney and curry powder work together beautifully to make it all taste like the heartwarming, homemade meal that it is.
All of its yummy ingredients are very affordable (especially if you can score some of your granny's homemade jam!), making Bobotie Balls a great addition to your staple menu. If the family loves it, then play around with the bobotie style mincemeat, you would be amazed at what it does for your average spaghetti bolognese or cottage pie. And FYI, it's one of those things that is super yummy the next day should there by some small chance be any leftovers.
Having obsessed over the flavour it must be said that Bobotie Balls is a visually beautiful dish to serve. You can make little tapas portions served as a starter or side dish, or make a stunning main course dish, playing with the complimenting colours of the yellow turmeric rice and some fresh green garnishes.
All in all, with simple, affordable ingredients and a relatively quick stint in the kitchen, this recipe will make you look and feel like a pro.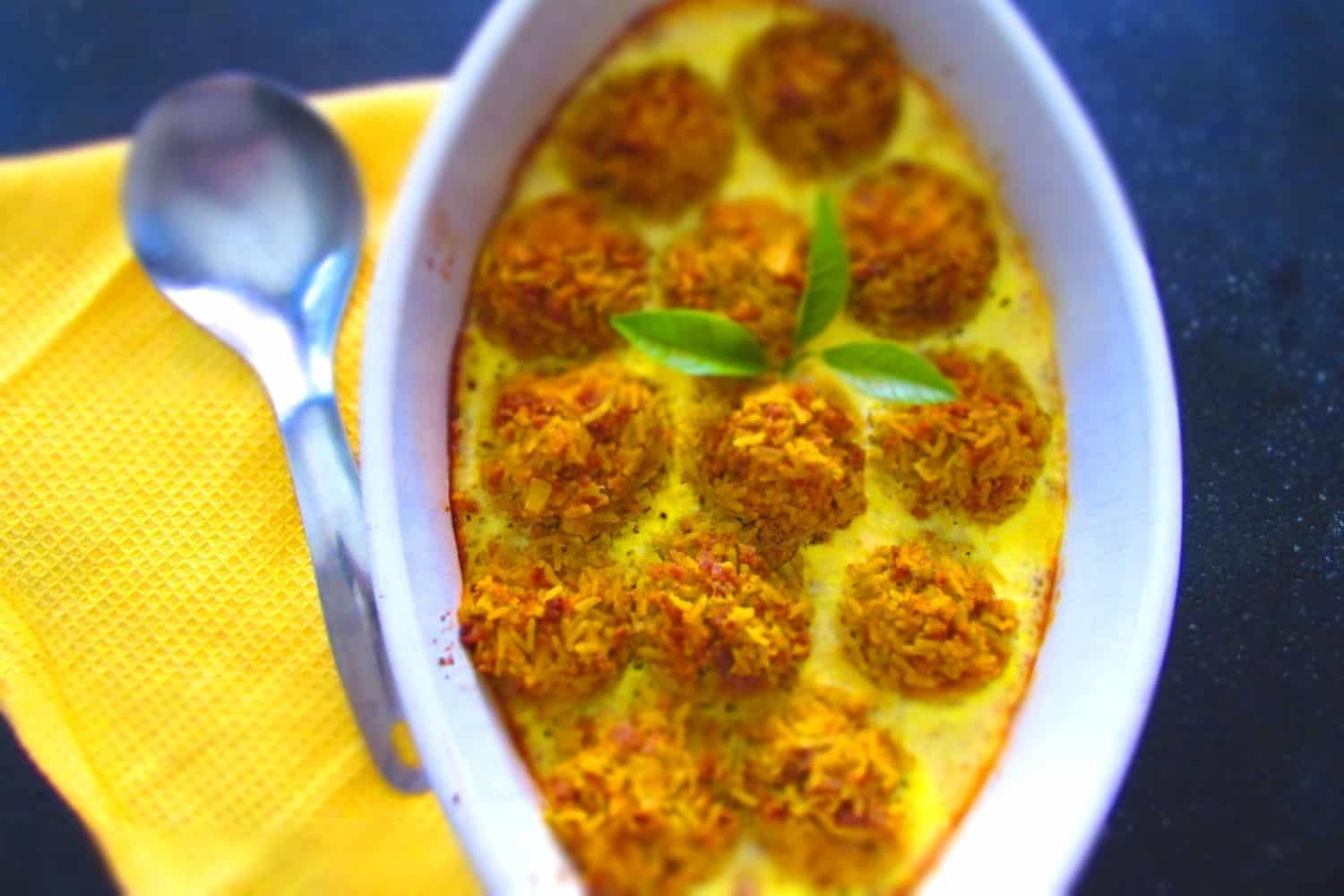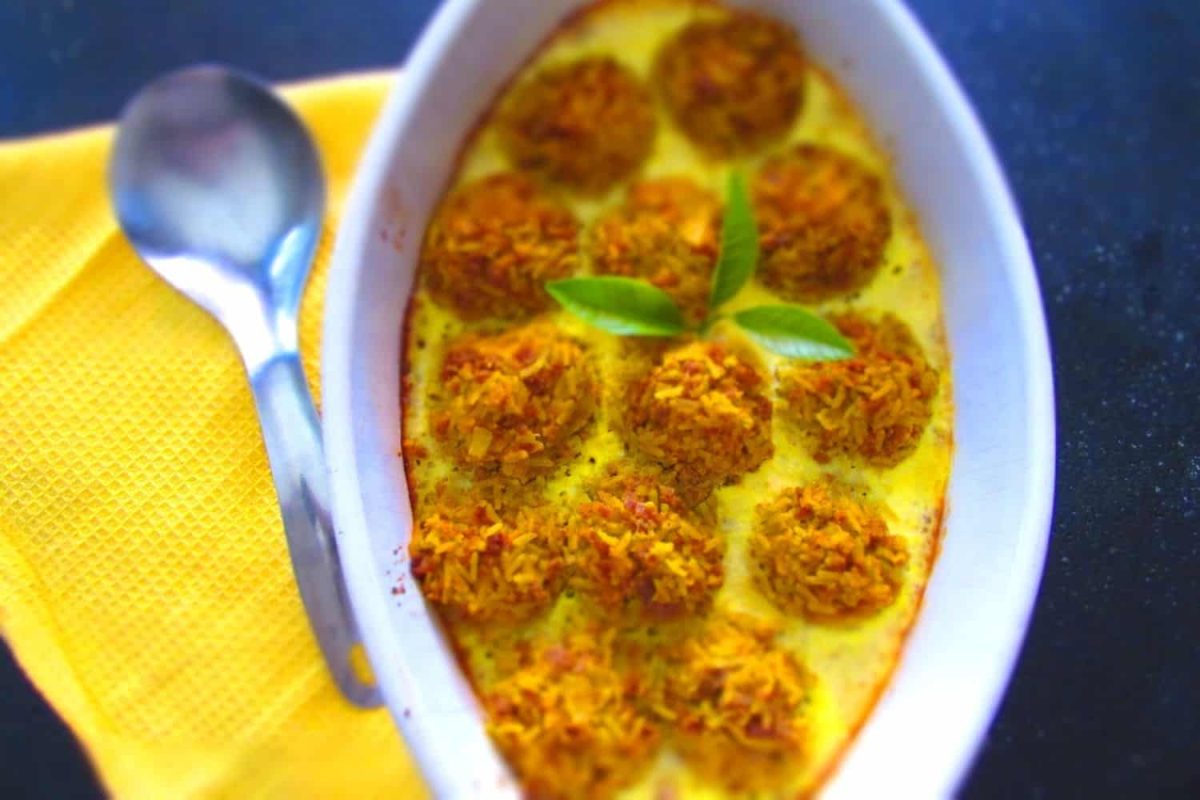 Ingredients
2

medium

onions

diced

25

ml

butter

250

ml

milk

1

kg

lean beef mince

10

ml

salt

1

ml

pepper

20

ml

mild curry powder

10

ml

sugar

12 ½

ml

white vinegar

4

tbsp

apricot jam

3

large

eggs

1

tbsp

turmeric

3

tbsp

chutney

2

slices

white bread

1

cup

cooked yellow rice

just add a teaspoon of turmeric powder when cooking your rice
Instructions
Soak the bread in the milk. Squeeze out the milk and put aside.

In a frying pan melt the butter, and fry the onions. Add the mince meat and brown the meat. Season with salt and pepper.

Mix the rest of the ingredients together, except one egg. 

Add the wet bread and the apricot mixture to the mince. Cook for 10 minutes.

Mix the rice into the mince mixture.

Using a ice cream scoop, make balls

Place the balls into a greased oven dish.

Pour over the milk and egg mixture and bake for 1 hour.

Mix the egg with the milk. Pour over the bobotie.

Bake for 1 hour at 150 degrees.
Enjoy more of our tasty dishes by visiting our recipes here!