These Ginger Biscuits are a perfect all-inclusive treat that is perfect for those with any special dietary requirements; they are gluten-free, dairy-free, and sugar-free!
Natural and Healthy Ginger Biscuits
These Ginger Biscuits are made with uber-healthy ingredients and are therefore low in fat, sugar, carbs, and calories. These biscuits are made with stevia, a natural sweetener used as a substitute for sugar in beverages and desserts. These biscuits are gluten-free and made without wheat flour. Instead, they are made with a combination of rice flour, almond flour, tapioca or potato flour, and coconut flour. Nut milk (almond or coconut) is used as a replacement for dairy milk for these biscuits.
Traditional Biscuits with Spice
What makes these biscuits unique is that they consist of a blend of many interesting spices. Ground ginger, nutmeg, and cinnamon are used to spice these biscuits and add a lovely earthy and nutty aspect to the biscuits. If you would like to take the spices further, add some all-spice or cloves into the mix too. Ground ginger makes this dish even healthier as it has many health benefits. Ginger has anti-diabetic properties as it can lower blood sugar levels. Ginger also aids in reducing indigestion and can help lower cholesterol levels. It has been said that ginger also helps fight infections as it inhibits the growth of many types of bacteria.
Serve these classic ginger biscuits for tea time with guests who have specific dietary requirements. Or bring them out when you are craving a snack but want to keep it healthy!
If you are looking for more healthy desserts, try out this sugar-free vanilla ice cream recipe!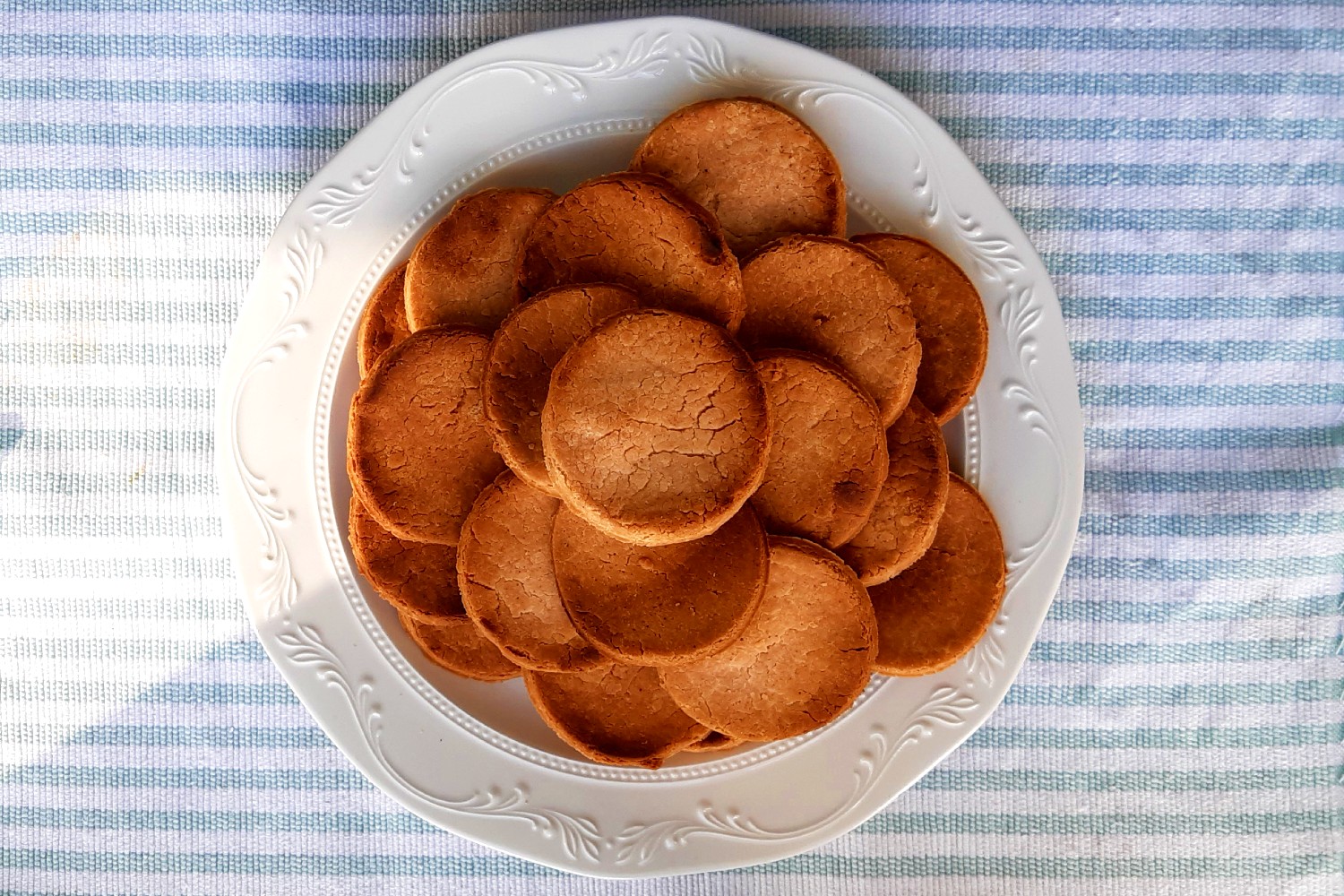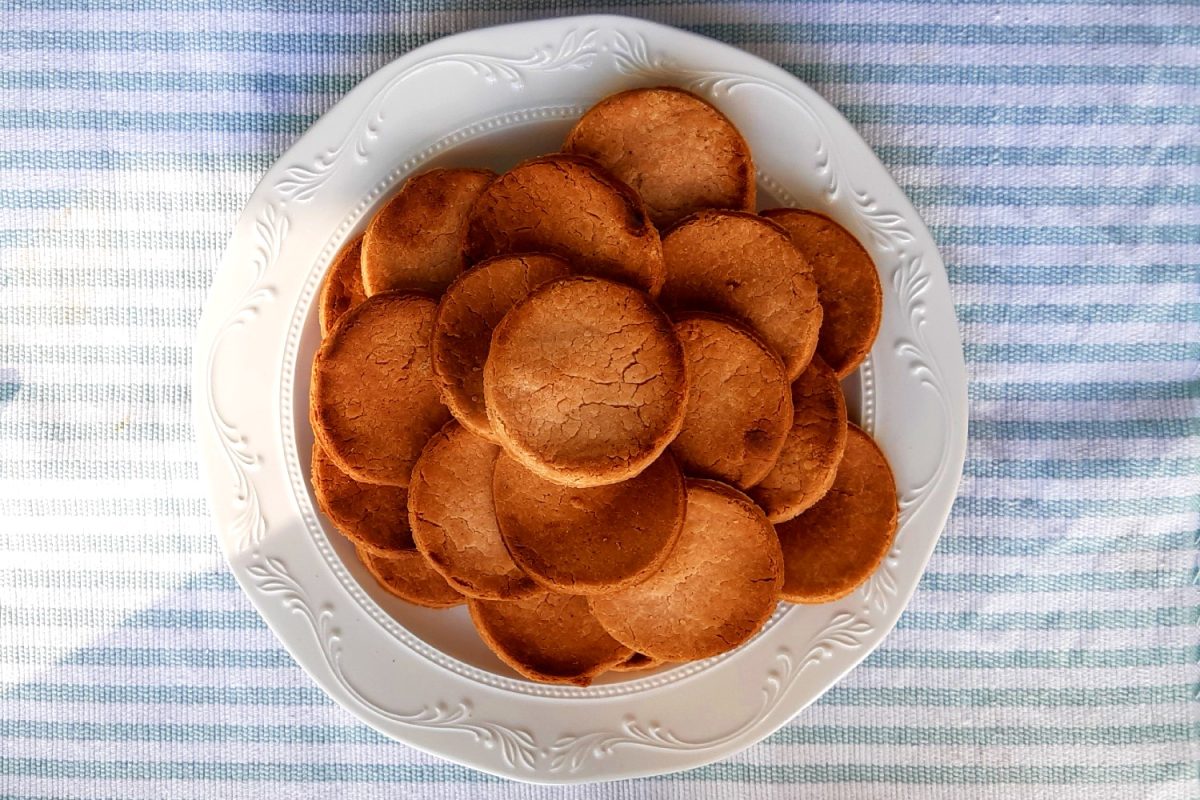 Ingredients
¾

cup

coconut oil

¾

tsp

stevia powder

1½

cups

rice flour

1

cup

tapioca or potato flour

¼

cup

coconut flour

¼

cup

almond flour

1

tsp

xanthan gum

1

tsp

sea salt

3

tsp

ground ginger

½

tsp

ground cinnamon

¼

tsp

ground nutmeg

¾

cup

water or nut milk
Instructions
Mix the flours, xanthan gum, salt and spices. (As an alternative to the flours simply 3 cups of a gluten-free flour mix of your choice can be used).

Cream the coconut oil into the dry ingredient mix.

Make a well in the centre of your dough mix and pour in the water or milk. Stir the liquid in, adding more if needed for reaching a good consistency.

Roll out the dough to the desired thickness. Then cut out your cookie shapes. You now have the option to decorate them.

Place on a tray in the oven at 180°c for 15-20 minutes, or until golden brown.

Allow cooling before serving.
Notes
Delicious for dipping with your favourite hot drink or by themselves as a crunchy treat.