A hearty and warm dish perfect to be served on a cold day, this Oxtail Stew is the stuff of dreams for meat lovers!
What is Oxtail Stew?
Oxtail Stew is a dish made with the cut of meat that comes from the tail of ox or cattle. While it consists mainly on bone, it will bring an extra meaty flavour to a stew it is cooked in. The meat also consists of high fat marbling, which contributes to added flavour as well. As the meat cut has a high ratio of bone to meat, this means that there will be some tasty bone marrow. Bone marrow also means there will be some added iron too!
Worth the Time!
This dish is best cooked slowly, as the meat and bone need to break down and release all of their meaty flavour. The ox tail can be cooked in a slow cooker for most of the day (about 5 hours), while a pressure cooker will reduce that time by about 2 thirds if you are in a pinch for time. It can also be cooked in the oven for 3 hours and then left to stew overnight. It is important to note that the vegetables only need to cook for 2 hours, so only add them in when there are 2 hours left of cooking time.
Serve this meaty and succulent Oxtail Stew with some fluffy rice of your choice for a full-bodied and perfectly balanced meal.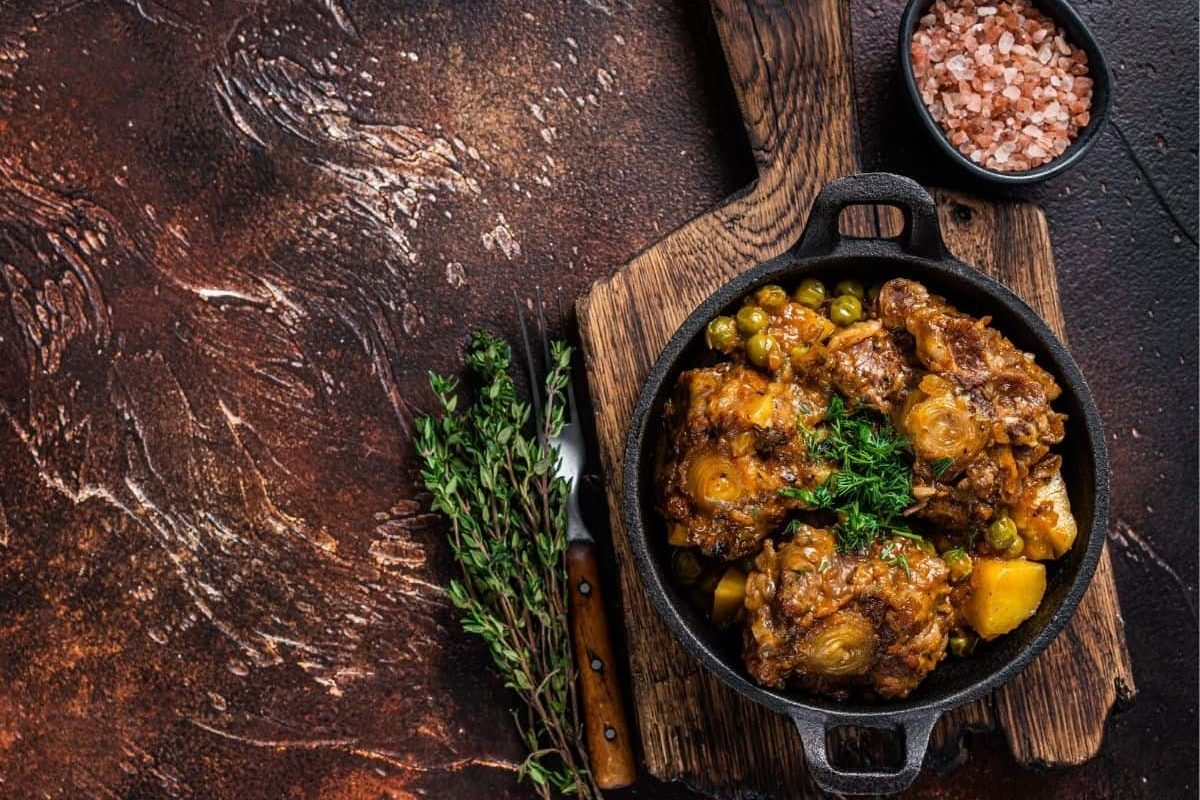 Ingredients
2

kg

oxtail (Good quality meat is essential)

Worcestershire sauce

2

cans

beer

Vegetables of your choice

Fresh herbs of your choice
Instructions
Place the meat in desired oven dish depending on which cooking method you will be using. Sprinkle plenty of Worcestershire sauce over the meat ensuring all pieces are covered. Add the beer and cover.

Slow cooker/Crock pot: In the morning add all the ingredients to the pot, switch on and leave. Now you can just dream about your dinner tonight.

Pressure cooker: It's late and all of a sudden you need to calm your taste buds and you know oxtail stew will do just that. Luckily you have a pressure cooker that will cut the cooking time by more than two thirds.

Oven: This is my preferred method of cooking oxtail. Prepare the pot at dinner time. Cook for three hours in the oven, then switch off the oven and let it stew or turn the oven to 100 degrees and let it stew overnight.

Add your vegetables 2 hours before serving. Sprinkle with fresh herbs when serving with mashed potatoes or rice.