DJ Zinhle has so far had a good run in her career as she is still filming her reality show as well as running her business Hair Majesty. But, her supporters were a bit disappointed by her recent PR response.
Customer shares her review of Hair Majesty
This weekend, an individual named Thulisile Lashaba shared her review of a product that did not get delivered. However, her frustration was soon to be exacerbated as the wig she ordered was nothing she expected it to be.
"Listen, if I knew the wig was thin, I would not have wasted my money. I would have rather just gone to dragon city and just made a purchase."
Right now, supporters of DJ Zinhle haven't been too impressed with her. As they feel she has not dealt with the matter appropriately.
DJ Zinhle shares a statement about the order
To date, Thulisile shared that her order arrived in the Northern Cape but she is actually located in Gauteng. Additionally, the six-inch wig was extremely thin. While expressing her disappointment, DJ Zinhle penned her own message in response to the matter.
"This must be the first time in history that a business received a bad review…Just so you know, I have contacted the customer and we are dealing with it. Further than that, I can't help you guys."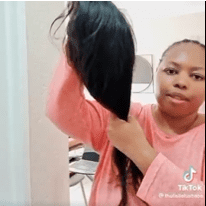 As expected, supporters of DJ Zinhle were quick to point out the fact that she didn't need to respond in the way she did while some simply thought the DJ needs to apologize and gift the customer what she initially wanted instead.
So far, Thulisile shared that Hair Majesty had gifted a wig bag. The customer relayed that this gift must be a result of her order arriving late. Right now, the customer has much more to share about the product she received.
Wrong delivery address
In other news, Thulisile expressed that her package from Hair Majesty was really nice and everything inside it was on par. However, the only things she had a problem with so far is the thin wig and the fact that the order arrived late.
Read More: RHO Cape Town: Thato and Beverly confront each other at dinner
It is alleged that Thulisile spent at least R3000 on the wig that arrived in an unexpected condition.
"Only when I sent an email, then things happened, then I get my tracking number, and then making matters worse, my order got sent to the Northern Cape. I live in Gauteng Province."