Join us as we delve into the astrological currents, deciphering the language of the cosmos to offer insights and clarity. May the alignment of planets inspire you to dance with the celestial rhythm, embracing the opportunities and challenges that shape your Monday with cosmic significance.
The cosmic forces act as guiding constellations, offering insights into the opportunities and challenges that await, urging you to navigate with celestial awareness. Envision the planetary positions as cosmic allies, guiding you through a day filled with possibilities and cosmic revelations. May the celestial energies inspire and illuminate your path on this Monday, weaving moments of joy, growth, and fulfillment into the fabric of your unique journey.
Today's Motivational Quote
Be an opener of doors for such as come after thee, and do not try to make the universe a blind alley. — Ralph Waldo Emerson
Wisdom from around the World
Worries go better with soup than without. — Yiddish Proverb
Chinese Proverb
Use power to curb power.
For those of us born on this day:
Happy Birthday! The months ahead are likely to start with some hiccups in your love life. At first these hiccups may feel more like major crises. However, the influence of the planets will ensure that you will be able to move forward in your relationship, as the planets start to actually pave the way to a much a much improved situation. On the career front or in terms of school progress you will find the next twelve months surprisingly successful. Although at times you may not feel as though you have achieved your best, your colleagues and your boss or your teachers will still be impressed. This is a year when financial fortune also smiles on you (but not until after December) and there will be many opportunities for small unexpected windfalls.
---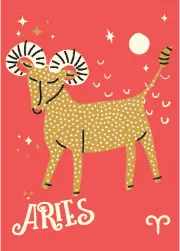 ARIES | MAR 21 – APR 19
You may well feel the need to revisit a done-and-dusted matter today. It may be worth reconsidering those plans and schemes that have no emotional basis. By the same token; there's perhaps nothing to be gained by going over old ground when it comes to an emotional matter!
Lucky Numbers: 5, 13, 27, 32, 35, 41
---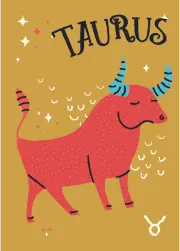 TAURUS | Apr 20 – May 20
You can take advantage of a relatively settled day, so long as you pay attention to the definite shifts in the general vibe. Keeping a strong sense of your goal in mind will help, and don't give up if it gets a little tricky. A minor challenge may feel irritating, but it could be useful!
Lucky Numbers: 6, 14, 25, 38, 42, 47
---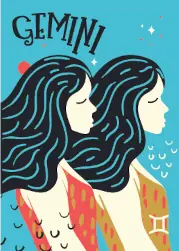 GEMINI | May 21 – Jun 20
Money matters may need to be kept in perspective because the day has more to offer than personal acquisitions. Besides, an opportunity to improve the material front may have hidden downsides. In addition; it's a day to rethink your approach if you sense opposition from more than one person!
Lucky Numbers: 3, 7, 13, 20, 39, 42
---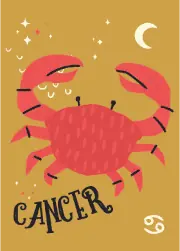 CANCER | Jun 21 – Jul 22
The day may begin with some minor frustrations, but rest assured that they're not too serious, and they'll be quite easy to resolve too, especially in the afternoon, when the unsettling lunar aspects will be easier to counteract. It'll be best not to leave anything until the evening!
Lucky Numbers: 5, 13, 18, 21, 30, 49
---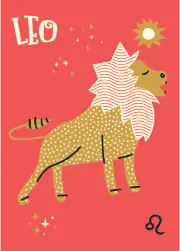 LEO | Jul 23 – Aug 22
The general vibe may be a little less proactive than usual. However, this should serve you well, especially if an issue related to your daily routine develops. It's possible that a minor let-down won't come as a huge surprise to you, and if and when it happens, you may even feel a little relieved!
Lucky Numbers: 8, 14, 21, 23, 37, 42
---
VIRGO | Aug 23 – Sep 22
Lunar influences may not restore as much efficiency as much as you would like, but they will bring plenty of warmth. The vibe will be gently amenable and communications indicate a welcome development. Whether you're single or attached, this bodes well for your personal relationships!
Lucky Numbers: 6, 11, 20, 29, 33, 48
---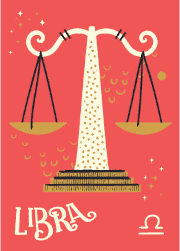 LIBRA | Sep 23 – Oct 22
Although the sprightly vibe will shift into a more pensive one there's still a great deal to extract from the day. The only block to making the most of the supportive influences will be an inclination to take the easiest route. Getting yourself motivated will be the main challenge!
Lucky Numbers: 1, 16, 22, 37, 43, 49
---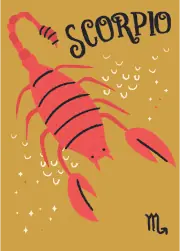 SCORPIO | Oct 23 – Nov 23
It may be a day to give yourself a break from a specific issue: one possibly connected to the career/work front. A little distance might be all that you need. Don't pile on the commitments either, especially if you want to reduce the stress. Look to the evening for a verbal boost!
Lucky Numbers: 2, 7, 15, 23, 36, 40
---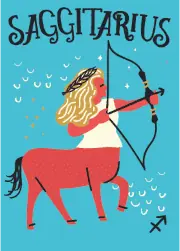 SAGITTARIUS | Nov 22 – Dec 21
Mixed influences may create a bit of a confusing day since a fretful vibe is likely to have you dwelling on something said or even something that you think might be said. A piece of misinformation may well be the direct cause of your unease, but it's not a day to expect the worst!
Lucky Numbers: 5, 14, 19, 26, 33, 47
---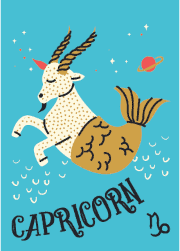 CAPRICORN | Dec 22 – Jan 19
A Pluto/moon combination may be a little misleading, especially when it comes to matters that require teamwork or cooperation. You'll have a definite sense of right and wrong, but others may not. What you assume to be the perfect conditions for instigating change may actually be quite unreliable!
Lucky Numbers: 3, 7, 13, 20, 39, 40
---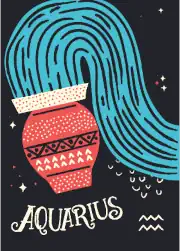 AQUARIUS | Jan 20 – Feb 18
You may need to overcome a slightly resigned attitude from the very start. It's a day that is likely to require a little more 'fire' and energy. You don't need to be too pushy or insistent. However, if you leave everything to chance you could find that you're merely postponing certain matters for another time!
Lucky Numbers: 1, 18, 26, 34, 43, 48
---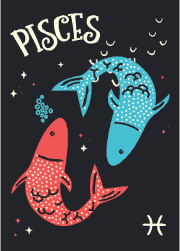 PISCES | Feb 19 – Mar 20
You are likely to find yourself in a reflective mood; however, today's watery vibe suggests that you may well decide on the wrong solution for a specific matter. A desire to modify and perfect something a little bit may actually turn into a drawn-out, time-consuming activity!
Lucky Numbers:  2, 6, 14, 23, 30, 49
---
This was the free astrology for today. Catch your daily Lucky Numbers and Horoscopes right here!
Horoscope content supplied under license. The feature and content may not be reproduced or distributed electronically, in print or otherwise.