Join us as we explore the astrological landscape, where the positions of the planets act as guides, whispering insights that can illuminate your path on this day.
As you consult your horoscope today, envision the planetary alignment as a celestial compass, pointing you toward the stars' profound insights. Whether you're navigating the realms of love, career, or self-discovery, the cosmic forces invite you to embrace the journey with awareness, reminding you that each step is a dance with the universe itself. May the constellations light your way and infuse your day with celestial wisdom.
Today's Motivational Quote
Tranquil pleasures last the longest; we are not fitted to bear great joys. — Christian Bovee
Wisdom from around the World
A woman either loves or hates, there is no third course. — Latin Proverb
Chinese Proverb
A smile will gain you ten more years of life.
For those of us born on this day:
Happy Birthday! The months ahead are likely to start with you in a slightly indecisive mood, because you'll have lots of new ideas, especially in terms of work or school, and while the notion of respect and recognition will appeal you'll also need to slow down a little to give yourself time so that you can recharge your batteries. It will be a delicate balancing act, but your time for glory will come in spring if you miss the golden opportunity in January. The summer months look hectic: the chance to make money in June will keep you happy, but an opportunity to improve your love life will be the highlight! Late September and late October will be more work or school-focused, with a swift change in attitude to work or school very likely!
---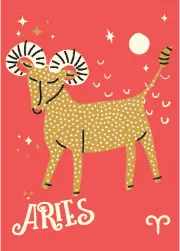 ARIES | MAR 21 – APR 19
If yesterday felt a little fraught, then today's focus is likely to be a little more readable and straightforward. The softer vibe is likely to strengthen bonds and open up communication lines. Problems can be aired and cleared with minimum fuss. It's a day to let go!
Lucky Numbers: 5, 14, 27, 32, 38, 43
---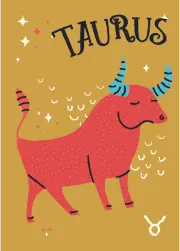 TAURUS | Apr 20 – May 20
Romantic matters are likely to settle down, thanks to a mellower vibe. However, don't assume that it will be effortless. While it's definitely a day to go with the flow, it may be best if you don't take a flirty exchange too seriously. Singles may be more susceptible to a casual cue than usual!
Lucky Numbers: 1, 6, 15, 21, 30, 47
---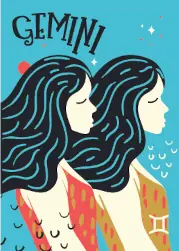 GEMINI | May 21 – Jun 20
It's a very constructive day and although it may not be the fun kind of day you'd like, your cool-headed traits will be in demand. There is also a subtle emphasis on significant self- insights. Incoming information may offer some guidance, but you will need to sense when to act and when to say/do nothing!
Lucky Numbers: 3, 18, 23, 27, 36, 42
---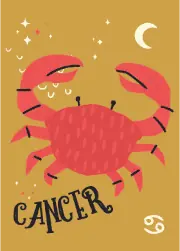 CANCER | Jun 21 – Jul 22
Softer influences will almost certainly benefit romance, especially for singles. There may be a trace of verbal clumsiness to smooth over, but this is not likely to be regarded unfavorably. If you're already in a relationship, tonight should see some traditionally cozy moments!
Lucky Numbers: 7, 15, 28, 31, 35, 44
---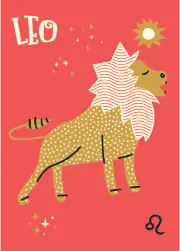 LEO | Jul 23 – Aug 22
Some insightful aspects suggest that you may veer off course over an emotional matter. The answer is fairly simple, although it might not be immediately obvious. There should be some slight guidance in the form of a person, who may be able to deliver a very specific response or answer!
Lucky Numbers: 3, 18, 19, 27, 33, 47
---
VIRGO | Aug 23 – Sep 22
Lunar influences are likely to generate more of an effortless vibe. Solutions and answers are there for the taking. It may be through incoming advice or it may be down to sheer hard work. That said; there could be a slight ripple on the material front, especially towards the evening!
Lucky Numbers: 2, 9, 17, 21, 30, 45
---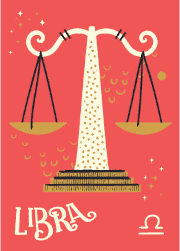 LIBRA | Sep 23 – Oct 22
You can take advantage of a generally wise vibe, so long as you pay attention to the signs and cues. If you can push yourself a little, then you'll really be able to mark the day as a successful one. Keeping a strong sense of your goal will help, but don't give up if it gets a little tricky!
Lucky Numbers: 3, 16, 22, 28, 38, 43
---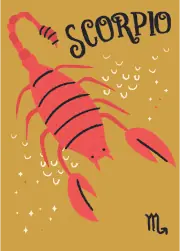 SCORPIO | Oct 23 – Nov 23
You're likely to be torn between spending the day enjoying quality time with your friends and doing something far more lucrative. However; if romance has taken a back seat recently, then you might be wise to invest some of that surplus energy into putting things right again!
Lucky Numbers: 7, 15, 21, 30, 39, 44
---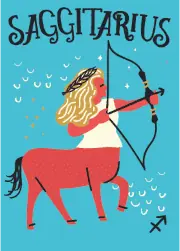 SAGITTARIUS | Nov 22 – Dec 21
There's an emphasis on a metaphorical tidy-up. This is likely to apply more to personal matters than work-based ones. One relationship in particular has the capacity to go from strength to strength, so long as your expectations can be tailored a little to the other person's needs!
Lucky Numbers: 2, 9, 15, 22, 27, 38
---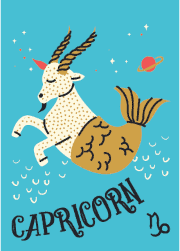 CAPRICORN | Dec 22 – Jan 19
The day will begin with a wonderful boost to your confidence, but that doesn't mean that you can afford to ignore certain obligations. Someone close to you is still in need of your support and advice. This afternoon is the ideal time for you to give them the help that they need!
Lucky Numbers: 5, 14, 21, 30, 36, 43
---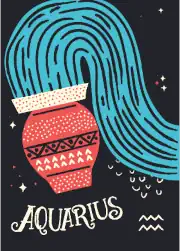 AQUARIUS | Jan 20 – Feb 18
If your personal relationships have been under a little strain recently, then this should ease. However, there may be a slight inclination to revisit or go over minor issues before then, which may not actually help. If there's a slight atmosphere, then let it disperse naturally in its own time!
Lucky Numbers: 7, 12, 21, 23, 37, 48
---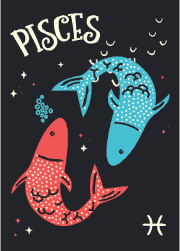 PISCES | Feb 19 – Mar 20
You should be able to enjoy a more settled day in general. If romance has been a little unpredictable, then you should be able to utilize the down-to-earth vibe influences to gauge how to respond. That said; it may not be wise to overlook one specific impasse or dilemma though!
Lucky Numbers:  5, 14, 26, 31, 38, 44
---
This was the free astrology for today. Catch your daily Lucky Numbers and Horoscopes right here!
Horoscope content supplied under license. The feature and content may not be reproduced or distributed electronically, in print or otherwise.