Chery flagship opens its doors in Gauteng
Based in Northcliff on the busy Beyers Naude Drive, the new Chery showroom is one of the largest and most advanced dealers of its kind. It will, together with Chery Sandton, be the flagship showrooms for this fast-growing brand in Johannesburg,
"The official opening of Chery Northcliff follows shortly after our first birthday in South Africa. Its size and technological complexity is a testament to how serious Chery takes the South African market and our intention to offer customers the best possible service," says Tony Liu, Executive Deputy General Manager of Chery South Africa.
As a flagship dealership, Chery Northcliff can retail between 40 and 50 new vehicles per month. It will also have a dedicated space and team to support Chery Global's newest brand OMODA, which is scheduled for its South African launch in April.
"We have set the standard with customer experience at Chery Sandton and we will lift that even higher at Chery Northcliff," says Dawood Olgar, CEO of the iCar Technologies, the owners of Chery Northcliff and Sandton.
"We want to make sure that there is no difference between the experience that customers have when buying or servicing their Chery than with any other vehicle brand, including those that are more expensive."
As an important part of their customer experience, Chery Northcliff has one of the largest and best equipped service centres in the industry.
Chery Northcliff's 1 400 m2 workshop can comfortably service 15 vehicles or more per day and it is already well-equipped to service future Chery models with electric and alternative powertrains. A team of highly trained diagnostic technicians is on site for more complex repairs and services.
The service centre also has a dedicated vehicle repair and valet section. Here, customers can quickly and conveniently have small scratches, dents and minor imperfections repaired without their beloved Chery leaving the dealership. Customers can also specify a top-notch valet to ensure that their Chery is always in showroom condition.
The new Chery Northcliff dealership will soon be followed by dedicated Chery flagship showrooms in Cape Town and Durban. These, together with the over 76 showrooms that are operating nationally will continue to grow to meet the increasing demand in Chery models.
In 2022, Chery's first full year in South Africa, the company retailed 13 142 units. This not only makes it a top-10 vehicle brand in the country but has also set a record for a new vehicle brand in the country.
"We launched Chery with our brand promise #WithCheryWithLove. It has since become a mantra among our dealers who have become used to deliver such high service standards that customers turn into loyal fans, not mere vehicle owners.
"Chery Northcliff is the next step in this process where Chery sets the standard for world-class customer service, both when purchasing a vehicle and when maintaining it for the many years thereafter," says Jay Jay Botes, National Sales Manager for Chery in South Africa.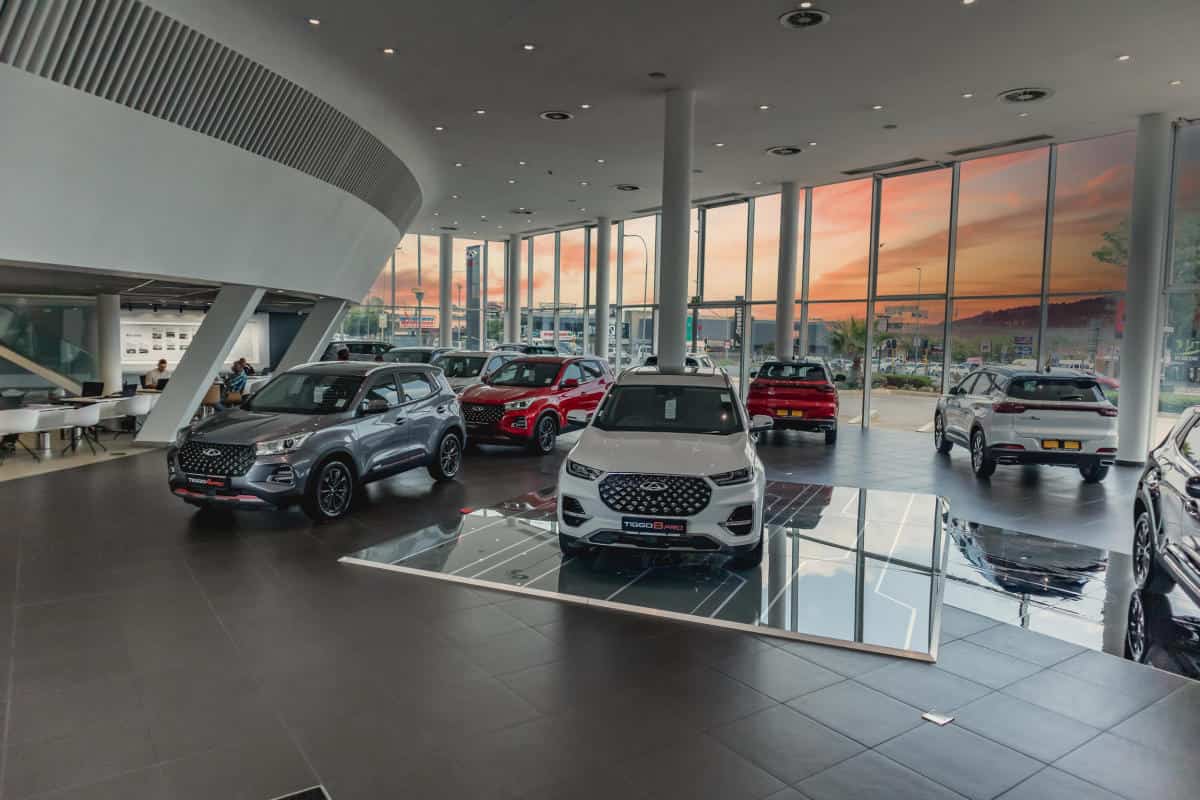 Content and images supplied via QuickPic