Automotive enthusiasts should prepare for an exhilarating experience as OMODA, a brand renowned for its dedication to quality, style, and safety, is set to unveil the OMODA C5 GT this November.
More Power, More Thrills: The OMODA C5 GT 1.6 TGDi is not just another addition to the OMODA C5 family. It's a testament to our commitment to cater to thrill-seekers and speed enthusiasts. Boasting an impressive 145kW of power and 290Nm of torque, the C5 GT accelerates from 0 to 100km in just 7.8 seconds. It also features ventilated disc brakes.
Efficiency Redefined: OMODA's engineering experts are introducing the groundbreaking iHEC combustion system, boasting a remarkable thermal efficiency of 37.1%. This redefines fuel efficiency standards in the auto industry.
Safety First: Just like its predecessor, the OMODA C5 GT has passed rigorous tests to meet the highest global safety standards. The OMODA C5's impeccable safety track record was recently reaffirmed with a prestigious five-star safety rating from ANCAP.
The OMODA C5 GT will be available in limited quantities. Each of these limited editions features a power boost and sporty exterior enhancements, making them unique collectibles.
Tony Liu, Executive Deputy General Manager at OMODA SA says, "The OMODA C5 GT brings even more power and performance to the OMODA C5's unmistakable 'Art in Motion' styling". Its futuristic interior styling includes dual 10.25" screens, ambient lights, voice command, wireless charging dock, dual zone automatic A/C and powered sport seats. "It's been designed for those who crave an enhanced driving experience, combining tenacious grip, versatility, agility, and speed" concludes Liu.
Recognizing the unique preferences of OMODA drivers, the C5 GT comes in two distinct options:
The 1.6T model with premium paintwork, and
The 1.6T model is inclusive of a bespoke kit and paintwork, offering an unparalleled aesthetic and performance experience".
The Future of Automotive Excellence: The new 1.6 TGDi variant represents the zenith of power and sophistication within the OMODA range. With the already popular Tech, Luxury, and Elegance models, this addition is poised to captivate the hearts of those looking for a lot more power under the hood.
While pricing and further details are still under wraps, you can reach out to OMODA dealerships across the country for more information, or visit www.omoda.co.za.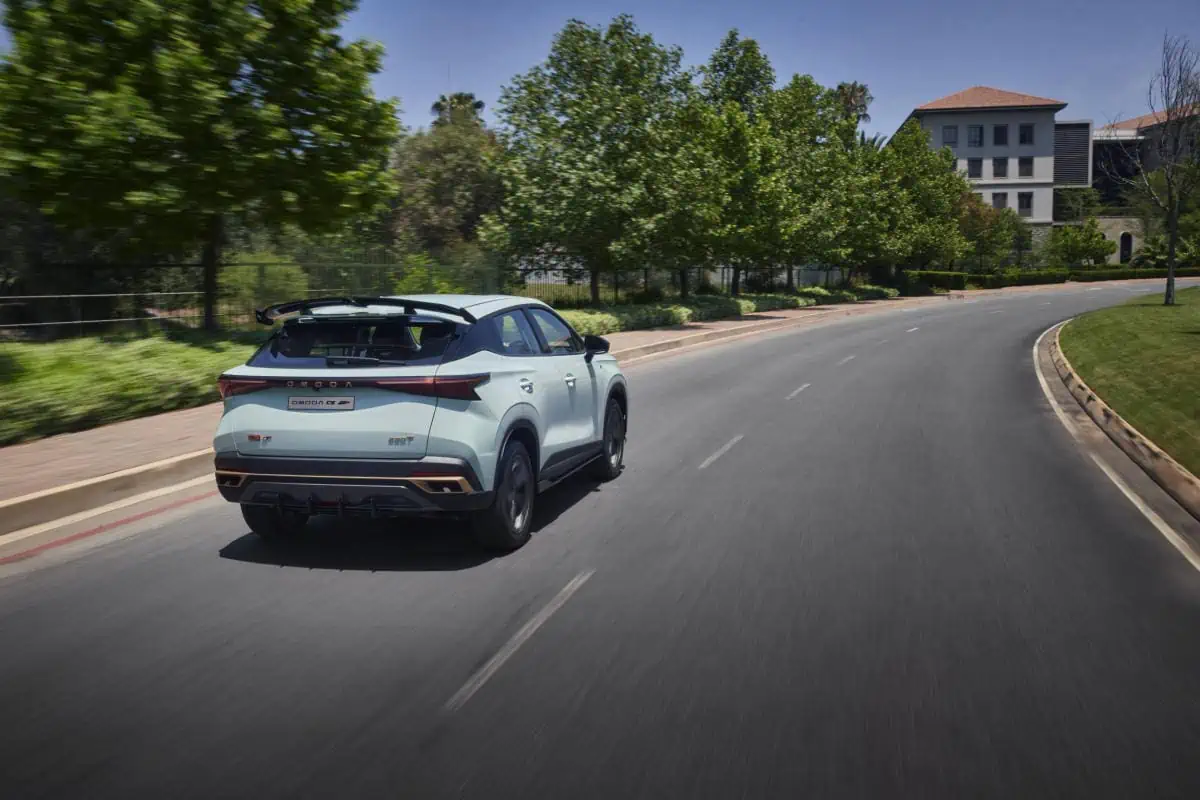 Content and images supplied via QuickPic