The Phalaborwa SAPS have decided that knowledge is power by leading a crime awareness campaign to educate and empower citizens in the Mopani district. This campaign encouraged members of the community to come forward with any information regarding crime or criminal activities. This campaign took place on Tuesday, 17 August 2021 in the Central Business District of Phalaborwa, covering areas such as the Eden square mall.
The crime awareness week was led by SAPS Colonel Rakhadani, the Station Commander of Phalaborwa SAPS along with other integral Vispol members: Captain Maraba, Sergeant Sekokotla, Constable Morema and were joined by the social crime prevention members Sergeant Nkwinika and Sergeant Makhubele.
What did this crime awareness campaign entail?
Part of the campaign was for the SAPS Vispol team to conduct business visits and CBD patrols whereby they created awareness in the form of loud hailing and by distributing pamphlets that shared safety hints and ways to get in touch with the SAPS should they be aware of any of the following criminal activities taking place:
Fraud
Burglaries
Shoplifting
Domestic violence
Gender based Violence
Theft by false pretences
Theft out of motor vehicle
Implications of buying stolen properties
Adherence to lockdown regulations.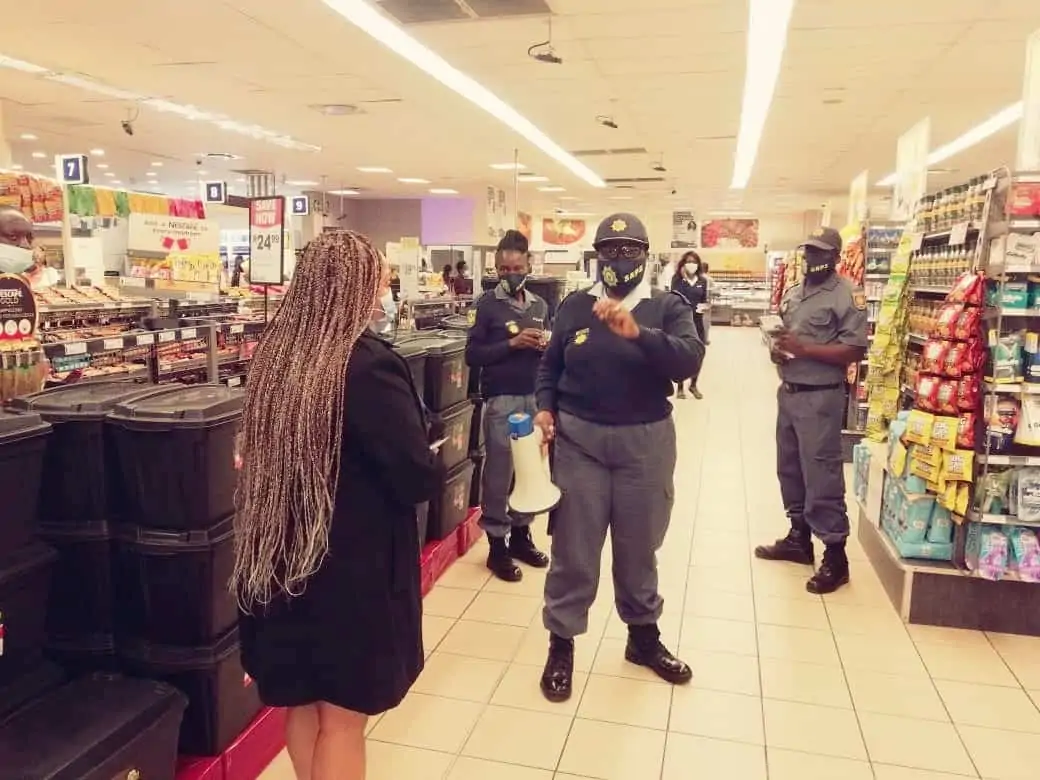 What was the impact of this campaign led by the Phalaborwa SAPS?
In one single day the Phalaborwa SAPS reached and engaged with a total of 437 people who were encouraged to report any form of criminal activities around their areas immediately. This is quite an achievement which reflects positively on the SAPS and the community of Phalaborwa.