After receiving reports of alleged drug dealing in Kimberley, the Frances Baard Crime Intelligence and the Kimberley K9 Narcotics Section followed up.
The drug-dealing suspects were stopped in Galeshewe.
On Thursday evening, 30 September 2021, at around 19:00 police had their eye on a Chevrolet bakkie. They proceeded to follow the bakkie from Connoly Street in Beaconsfield to Chris Hani Park in Galeshewe.
The bakkie was stopped close to the Galeshewe Day Hospital. It is here where the male driver proceeded to jump out and fled the scene. The 38-year-old female passenger was arrested after the police searched the vehicle and found drugs. While searching, 23 bags of normal and high-grade dagga was found with 3764 Mandrax tablets stashed inside.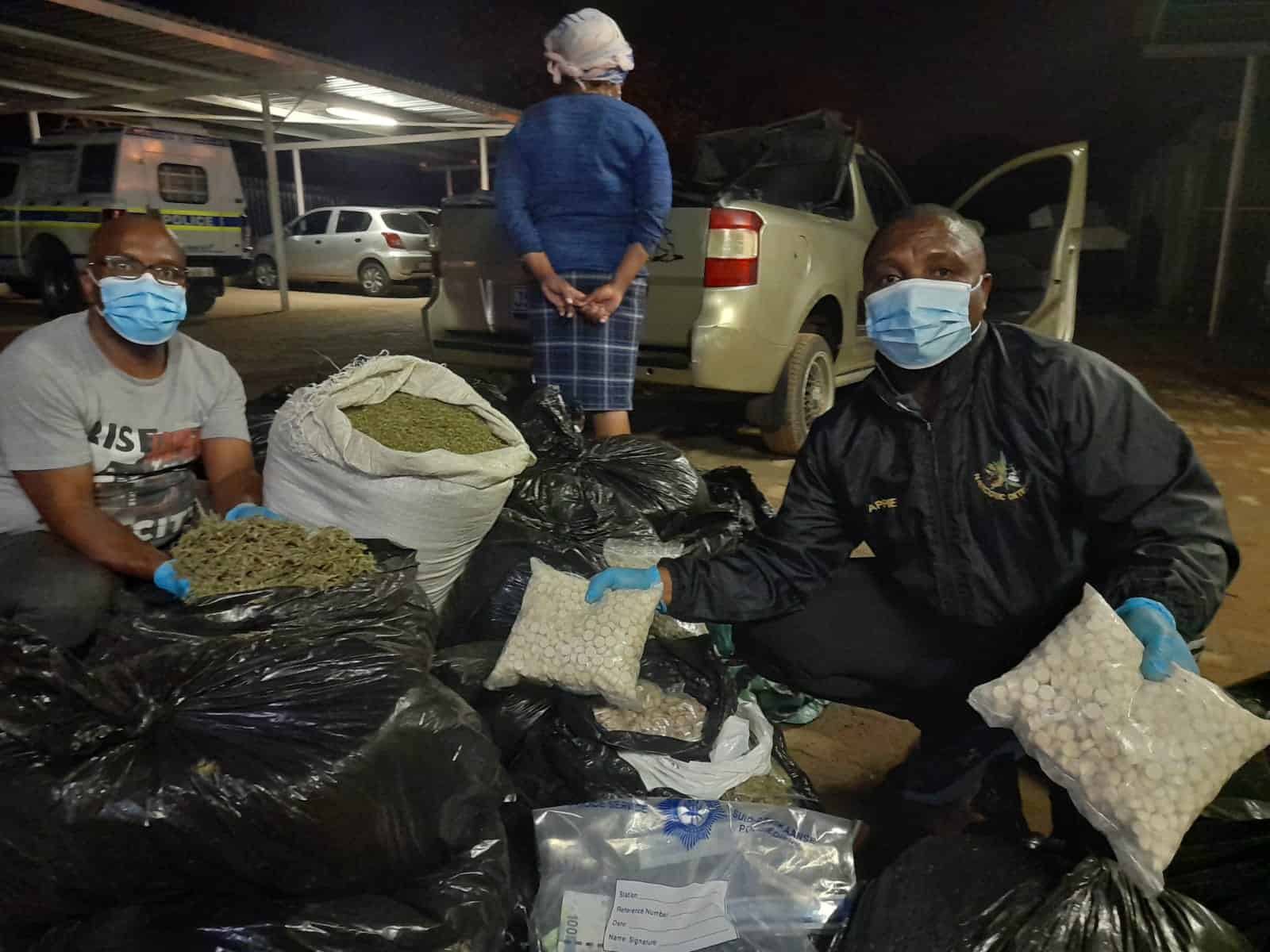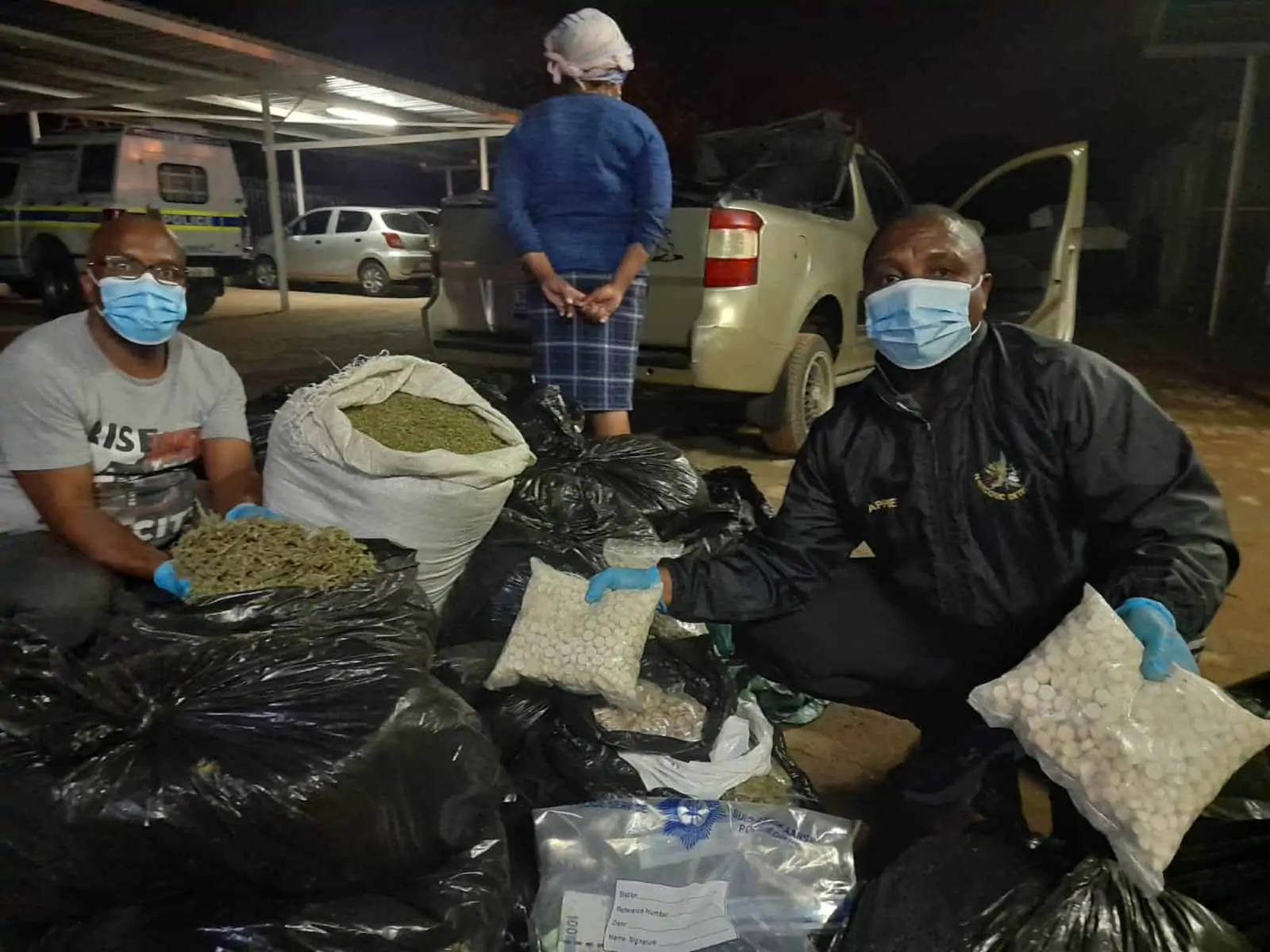 The total street value of the drugs is estimated at R550 000. The police also confiscated an undisclosed amount of money as well as the Chevrolet bakkie. The bakkie was allegedly utilized in the commission of a crime.
The female suspect is from KwaZulu-Natal and will be appearing in the Kimberley Magistrates' Court.
Johan Bean, the District Commissioner for Frances Baard, commended the SAPS members for their "determination and relentless in ensuring that criminals are put behind bars and our neighbourhoods are safe and secure".
Media Statement: Woman arrested with drugs worth more than half a million rand in Kimberley
RELATED: SARS Customs seizes R40 million worth of drug-making substance